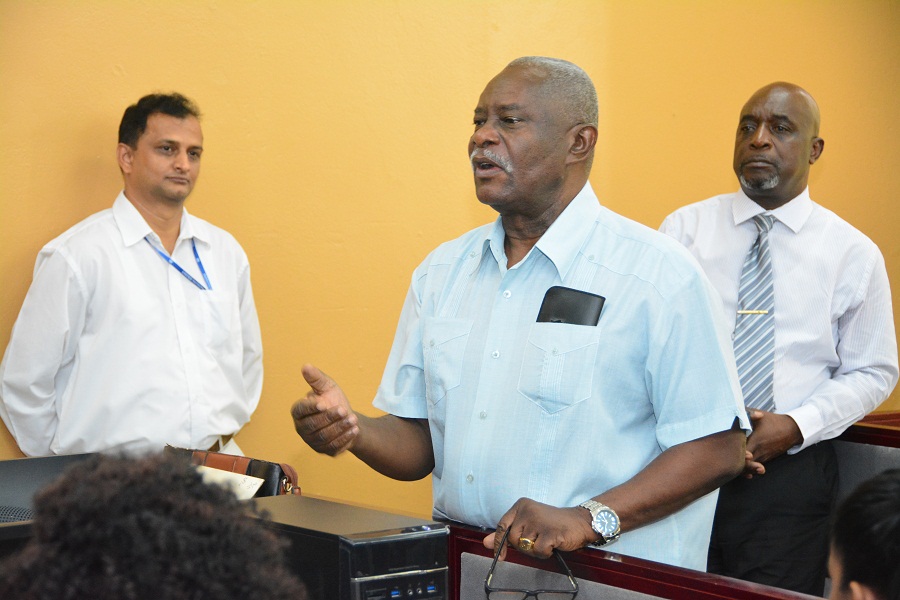 Georgetown, Guyana – (February 15, 2017) Minister of Citizenship, Mr. Winston Felix, today, charged the 62 data entry clerks at the General Register Office(GRO) in Guyana Post Office Corporation building, to make accuracy and speed their watchwords as plans move apace to digitise the agency's records and create a national database.
At the meeting, the Minister said the clerks are currently being trained to enter births, deaths, marriages and adoption records from 1987 to as far back as 1869 into a database that aims, to ensure the more efficient functioning of the GRO. "This project is important to Guyana in terms of improving the efficiency of the GRO… The first benefit from [digitising] these records since 1869 is that you ought to be able to print a birth certificate and we ought to be able to search for a name electronically … Once [a person] is registered, the record will be here," Minister Felix said.
He also said that the overall aim of the project is to ensure that each citizen has one identification card that will capture all relevant information from birth to death and that will include biometric information such as fingerprints and possibly retinal scans that will erase the need for additional forms of identification such as a National Insurance Scheme (NIS) card and a Taxpayer Identification Number (TIN).
Minister of Citizenship, Mr. Winston Felix gestures as he makes a point during the meeting.
"The input of the data is really the first stage in digitising the birth records … after the records have been digitised, from there we will proceed to producing a … printed birth certificate … and hopefully from there each citizen will get a unique number… and as a result of that, we'll be able to digitise the records and have it on your National Identification Card," he said.
The two-year project, which started on February 1, 2016, is expected to officially begin next week, once training for staff is completed and the database server is fully operational.
Deputy General Registrar, Mr. Louis Crawford, Ms. Dawn Britton, Head of Operations, Mr. Rajnish Parmar, Programme Manager, Information Technology (IT), Mr. Ian Lambert, Systems Administrator, IT Department, and Computer Engineers, Mr. Ricky Chan and Mr. Shivanand Willie also attended the meeting.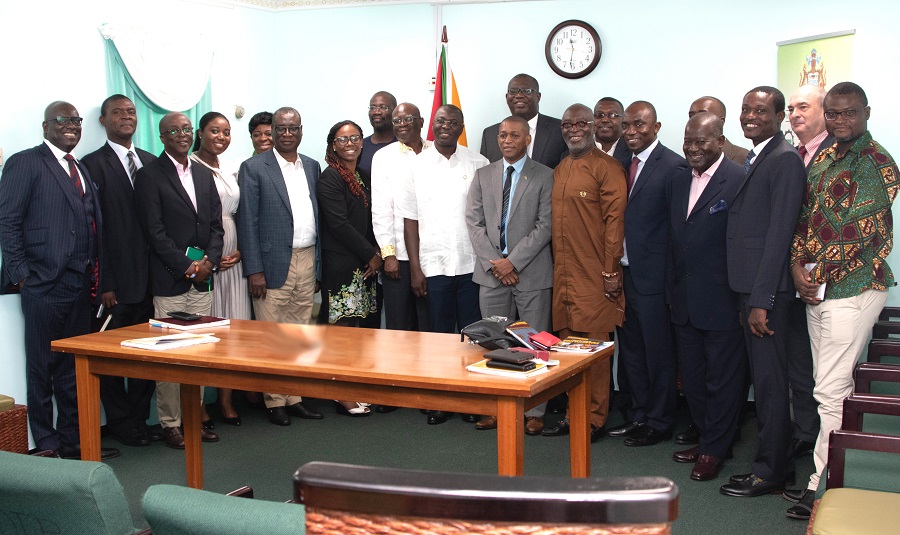 Minister of Citizenship, Mr. Winston Felix listens to this data entry clerk as she explains how she verifies her data before inputting it in the database while Deputy General Registrar, Mr. Louis Crawford (first left) looks on.