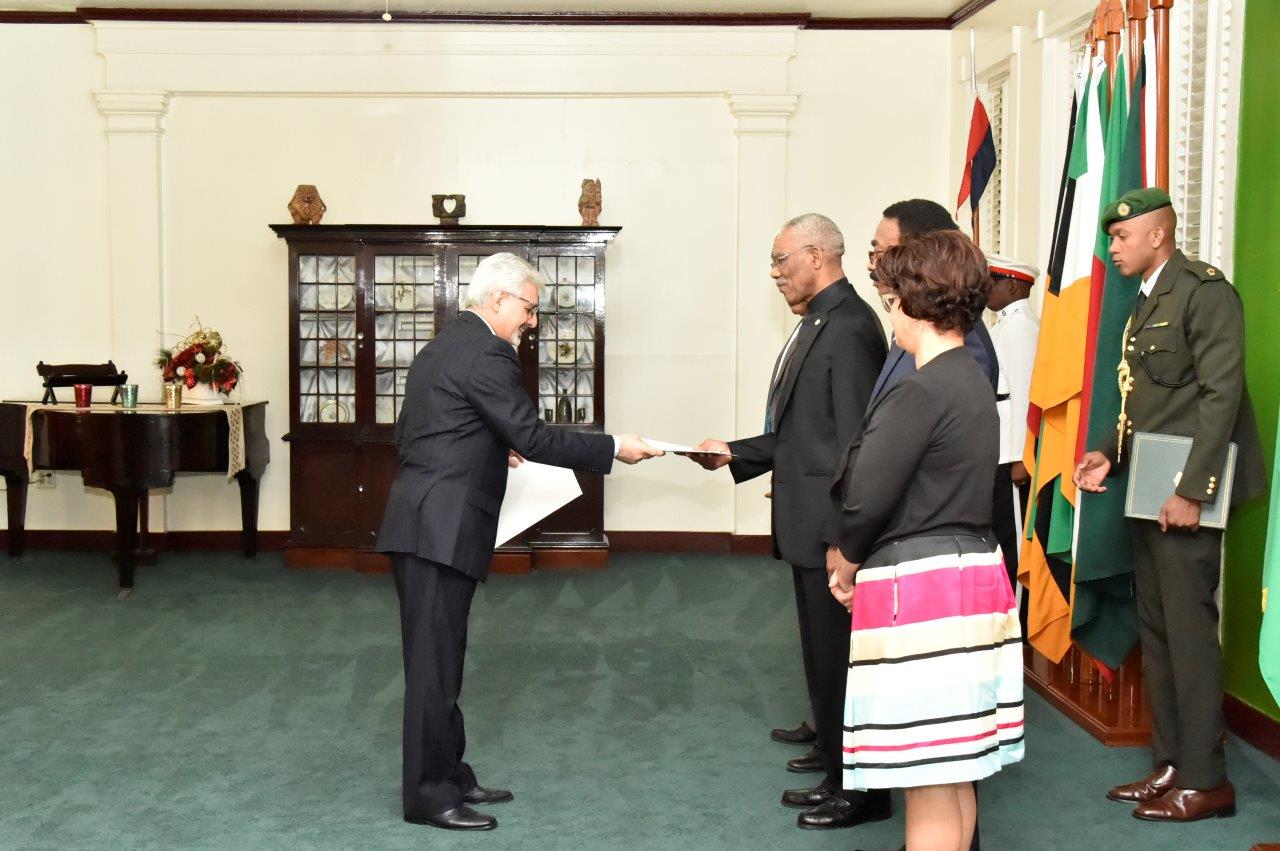 Georgetown, Guyana – (January 11, 2017) President David Granger, this morning, accepted the Letters of Credence from Mr. Mostafa Alaei, the new non-resident Ambassador of the Islamic Republic of Iran to Guyana at the Accreditation ceremony at State House.
Mr. Alaei said that the relationship between the two countries has always been characterised by peace and friendship and has been based on good will and benevolent aspirations by the two Governments. He noted, therefore, that the potential for the strengthening of ties between the two countries holds great promise.
"Clearly, this relationship carries with it great potentials to be realised within a wide spectrum of political, international and economic affairs. At the national level, both countries possess vast resources of particular and specific importance, in different forms, needed for development. They are complimentary to each other. There are many areas within which both countries can support each other and combine their efforts to advance common interests within the framework of the Charter of the United Nations. In this context, both Governments, in our view, possess capacities and capabilities to even harness their abilities in the interest of South to South Cooperation," he said.
Newly accredited non-resident Ambassador of the Islamic Republic of Iran to The Cooperative Republic of Guyana, Mr. Mostafa Alaei, presenting his Letters of Credence to President David Granger.
Ambassador Mostafa Alaei lays the wreath at the Independence Arch at Brickdam, in a show of respect to the Cooperative Republic of Guyana.
President Granger, in welcoming the Ambassador to Guyana, said that since Guyana established diplomatic ties with the country in June 1985, both nations have always maintained cordial relations. "There exists several possibilities for us to expand our cooperation, especially in the fields of agriculture, food production technology and hydro-electrical energy generation, thus expanding the existing capacity and furthering South-South cooperation," the President said.
As Guyana continues to advance its 'green' agenda, the President said that the Ambassador's appointment can serve as the catalyst for the enhancement of relations, particularly in this area.
"Guyana is establishing a 'green' state. This emphasises the protection of our environment, the preservation of our biodiversity, the provision of eco-tourism and eco-educational services and the promotion of practical measures to ensure climate adaptation. We are committed to a low carbon, low emission trajectory of development… More can be done to take advantage of the opportunities to bring our two countries and peoples together," he said.
The Ambassador, who replaces Ambassador Hojattolah Soltani will be based in Caracas, Venezuela.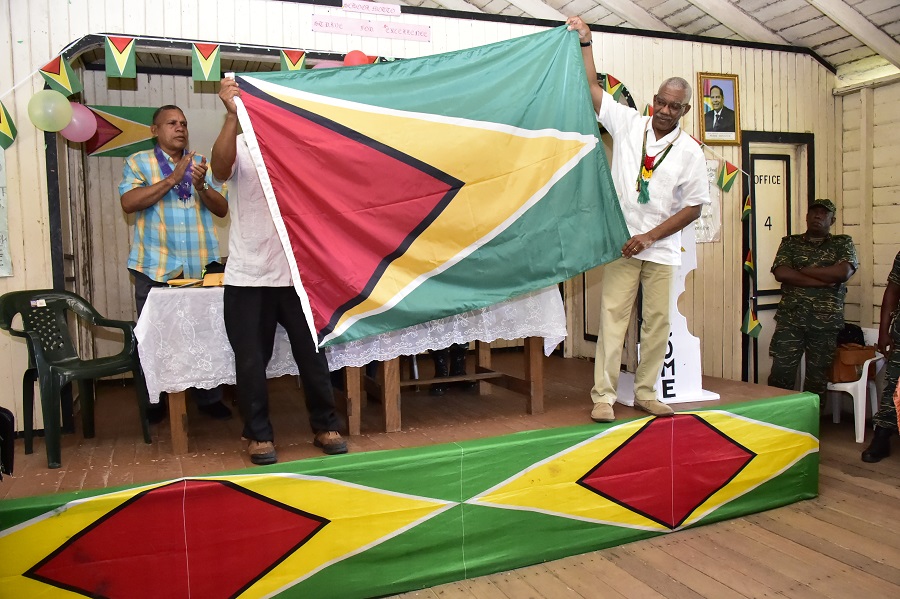 President David Granger making a point to Mr. Mostafa Alaei during a brief discussion after the Accreditation ceremony.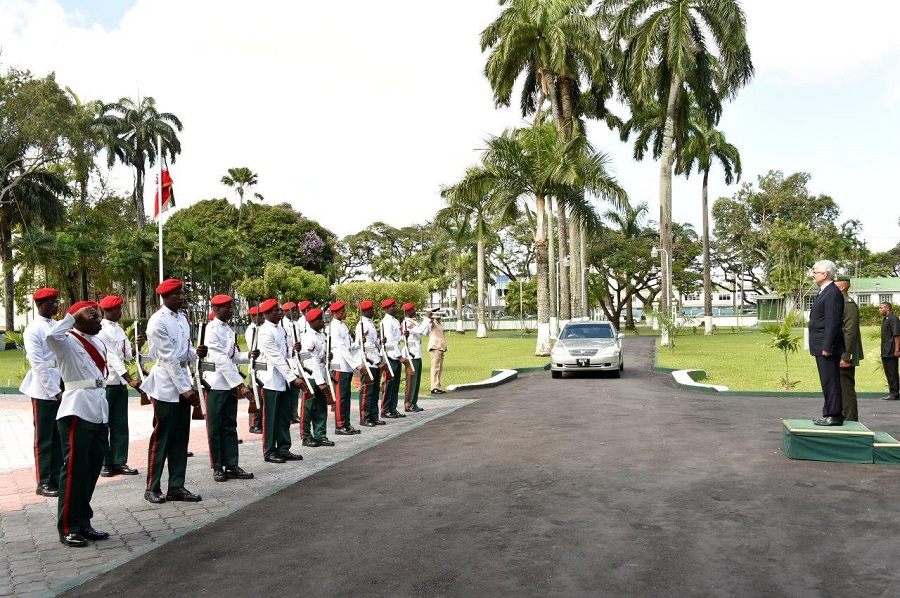 Mr. Mostafa Alaei, newly Accredited Ambassador of Iran to Guyana, receives the salute from the members of the Guyana Defence Force, upon his arrival at State House this morning.