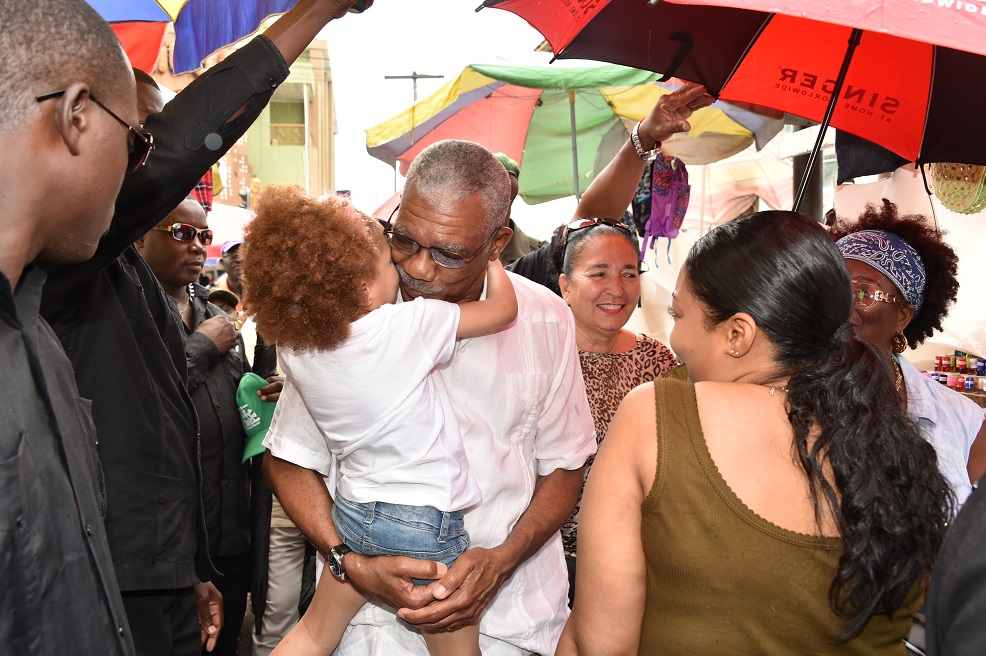 Georgetown, Guyana – (December 24, 2016) President David Granger, today, took a walk along Regent Street, the City's main shopping hub, where he mingled with vendors, business proprietors and citizens, who were doing their last minute Christmas shopping.
Christmas Eve hugs! This little lady was very excited to meet with President David Granger.
The Head of State started his walk from the bustling Regent and Camp Street corners and proceeded westward to Avenue of the Republic.
A light drizzle did not dampen the spirits of Christmas shoppers who were only too pleased to meet with and take pictures with the Head of State. He himself could not resist some of the Christmas Eve day bargains and made a few purchases along the way.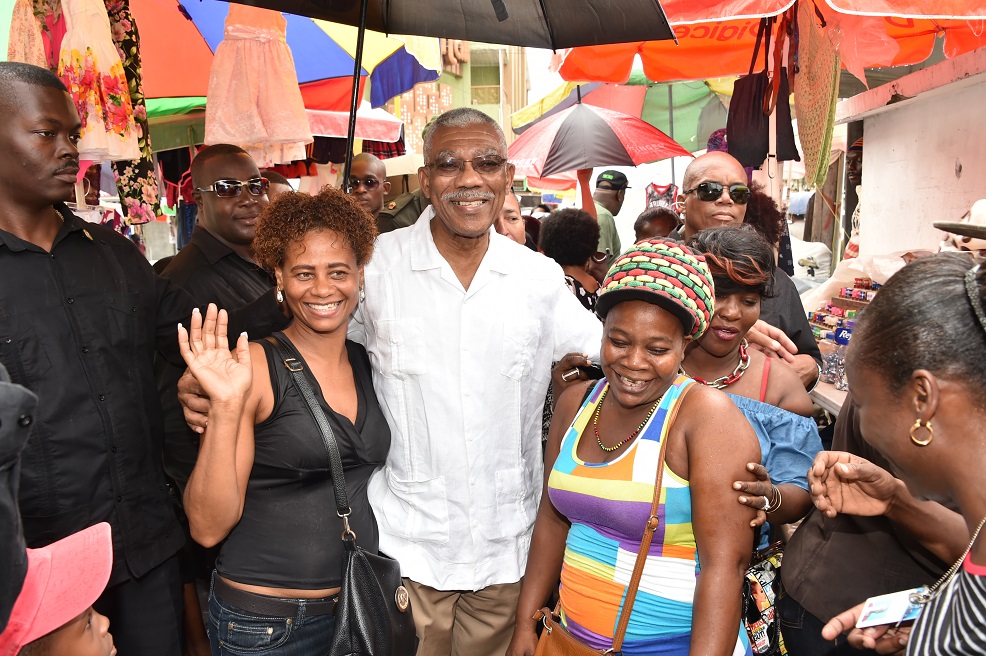 Big smile for the cameras: These ladies made sure they were snapped with President David Granger as he made his way along the pavement in Regent Street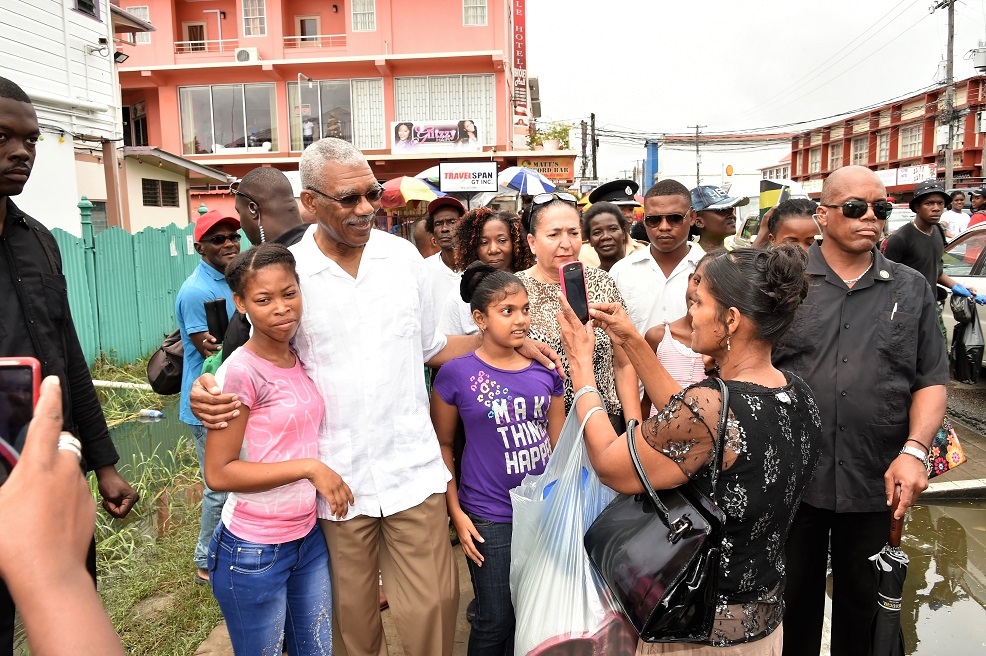 Everyone had their cellphones out to make sure they got a picture with the President