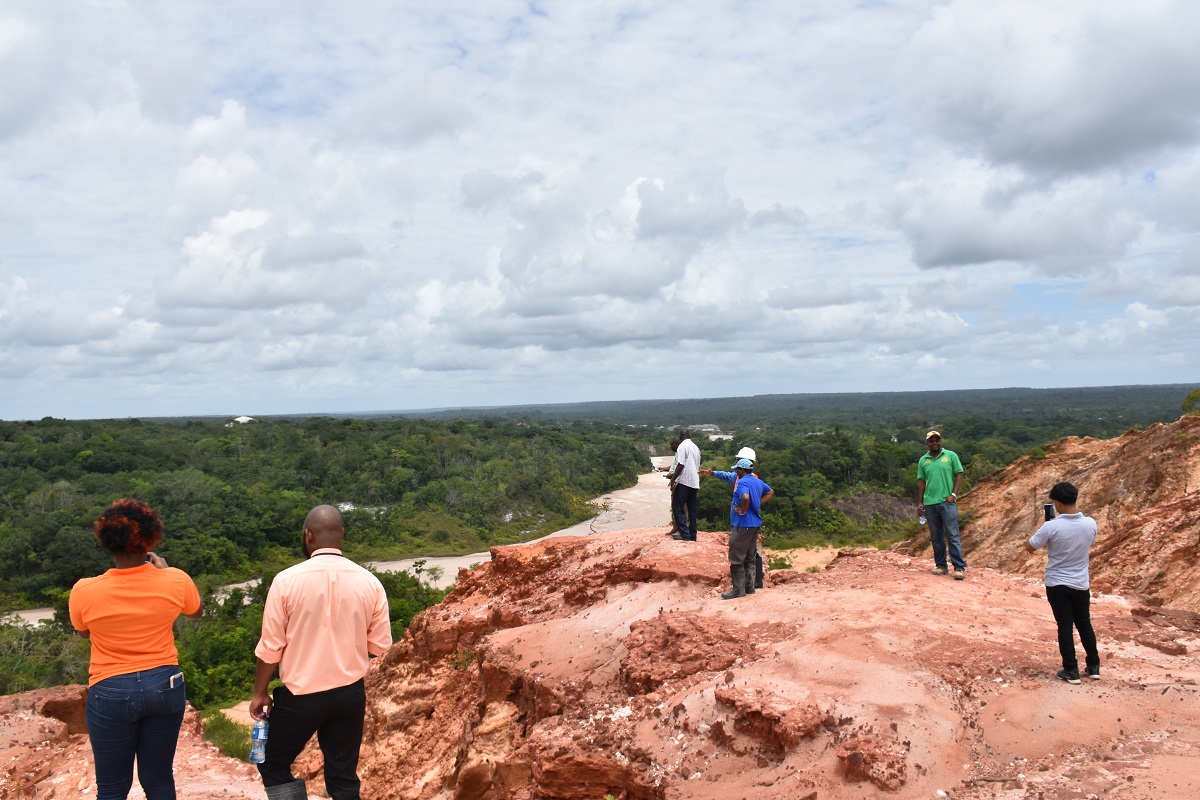 Georgetown, Guyana – (December 16, 2016) First Lady, Mrs. Sandra today honoured over 200 Senior Citizens across Guyana to a Luncheon and gift distribution on the lawns of State House, the second such event of its kinds since the current administration took office.
In her remarks to the women Mrs. Granger expressed how heartened she was to be hosting the event for the second time around. "I think we could do this as a tradition; bring seniors from homes in and around Georgetown. I am happy that I could do a little bit to help them to enjoy the Christmas season… I always think we must honour our seniors, who have given so much and have worked so hard. So this is in honour of them and I'm very happy to be able to do something like this. I hope it becomes a State House tradition long after I am gone from here," Mrs. Granger said.
The First Lady further thanked the staff of the Ministry of the Presidency, the Guyana Defence Force and the staff of Office of the First Lady, for their contribution towards the organising of the successful event. The attendees, who all seemed in high spirits, spoke highly of the First Lady and her passion for assisting senior citizens across Guyana. According to Ms. Leila Prashad and Ms. June-ann DaSilva, who proudly represented the Holy Family Homestead on Vlissengen Road, they are appreciative of the initiative, since the First Lady not only places her focus on children but also the elderly.
The First Lady, Mrs. Sandra Granger distributing gifts to the Seniors today at a Luncheon she hosted for senior citizens.
While Ms. Walterine Cox, Ms. Claudette Garndison and Ms. Florence Joe members of the Bachelor Adventure's Wesleyan Church were filled with words of excitement and commended Mrs. Granger for once again bringing them out of their comfort zones to enjoy luncheon.
Senior citizens from Regions, 3, 4, 5, 6, and 10 braved the weather to attend the luncheon. Organisations represented included the Salvation Army, Bachelors Adventures Wesleyan Church, Dharm Shala New Amsterdam, Holy Family Homestead, St. Jospeh Home – Ladies of Charity, the Lutheran Church and the Palms.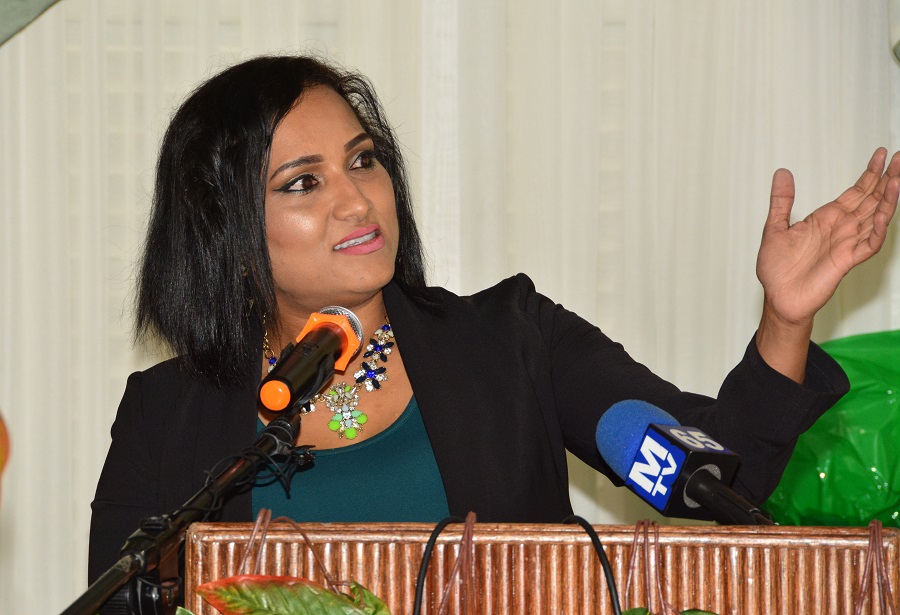 These ladies from the Lutheran Church said that the event made them feel appreciated once more.