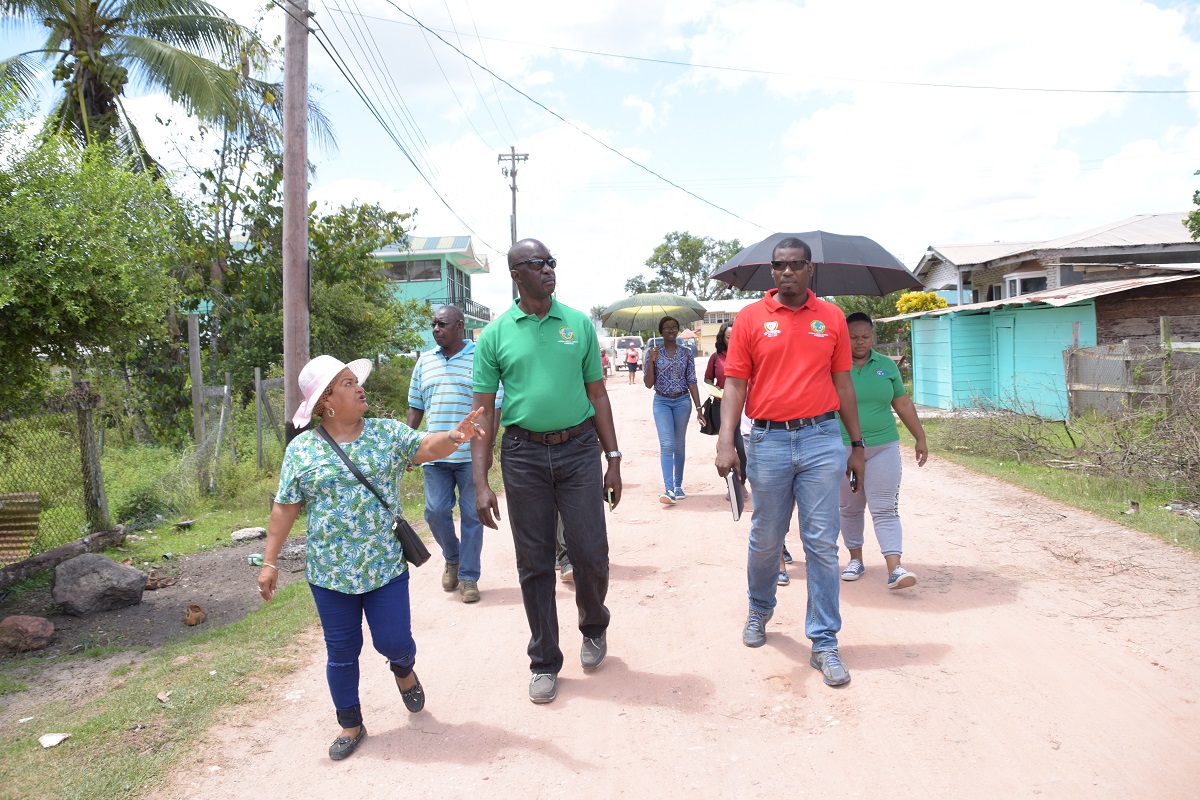 Georgetown, Guyana – (December 11, 2016) President David Granger, today, called on members of the Guyanese diaspora to return and invest in villages across the country of their birth, as he praised the overseas-based Wilson family for their $130M investment in a gas station and plaza in Buxton on the East Coast of Demerara.
Speaking at the official opening of the Buxton/ Friendship Gas Station and Plaza, which will be renamed later in the year to the Francis Plaza, the President said that Guyana welcomes investments, particularly from the Guyanese diaspora, which can boost village economies and lead to the return of the days of self-sufficiency, especially in the agricultural and industrial sector.
First Lady, Mrs. Sandra Granger and the youngest grandchild of the Wilsons, cutting the ribbon to formally open the Buxton/ Friendship Gas Station, earlier today, as President Granger and the Wilson family look on.
"As I come here today, it is a journey of hope, that this initiative started by the Wilsons will trigger other activities by other members of the diaspora, who want to see the country of their birth prosper. First of all, I love the diaspora. I have great respect for them. Six years ago, I launched my campaign that brought me to this podium here today in the diaspora and I am always grateful to them for what they did then and the confidence they showed in me. The diaspora, I've always said, possesses capital. They possess tremendous experience and they have great determination. I don't see any distinction. I feel that those persons in the diaspora should continue to see themselves as Guyanese as Morris and Joslyn and invest and bring their talent; bring their treasury, bring their expertise. We need capital to develop village life in Guyana… If you love Guyana, come and invest," he said.
Pointing out that thriving village economies translate into growth in the national economy, the Head of State said that it is important that the diaspora be seen as an important source of direct investment.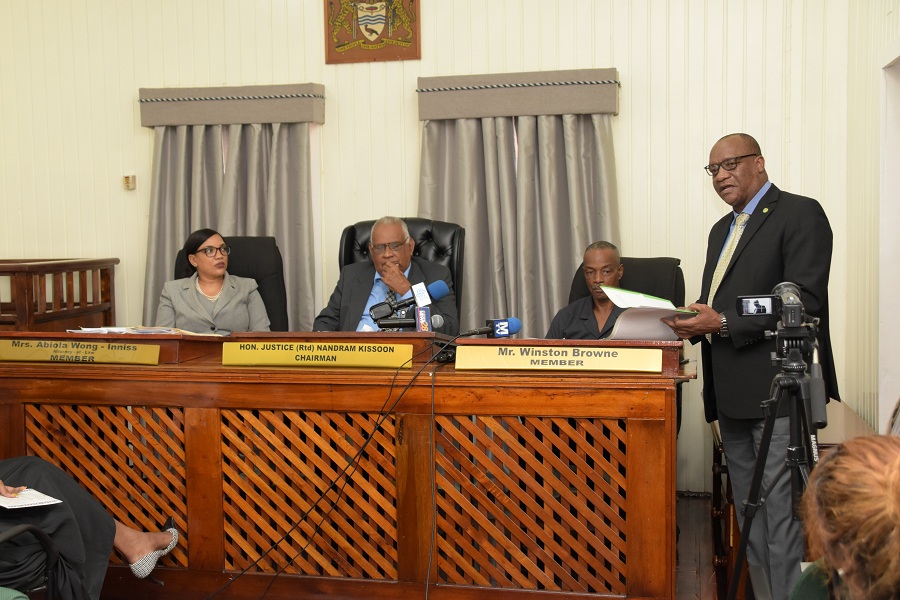 President David Granger addressing the invitees at the opening of the Buxton/Friendship Gas Station and Plaza, earlier today in Buxton Village, East Coast Demerara.
"Encourage the diaspora to invest in their communities… Tell them when they look to their villages, whether it is Ann's Grove or Beterverwagting. Then they must think of industries in these communities, then they must encourage their children to think of their homeland new industries to revitalise these communities. When they think infrastructure, let them come to these communities and ensure that the houses have renewable energy, telephones and other forms of infrastructure," he said.
President Granger also said that villages often provided for the social, religious and educational development of its residents and were economic hubs. He called to a return to booming village economies, through investment and entrepreneurship.
"These villages should not become dormitories where people just come to sleep. They should recapture the vitality, which made them into the powerhouses of food production in Guyana. These villages fed the immigrants, who came into the country. When I come to this petrol station here today, it is a very emotional time for me because I believe it is a form of economic renaissance. Even though it is small and there are scores of village across the country with petrol stations, I believe that it is very significant that it should happen here today… We would agree that this is an achievement," the President said.
While praising the establishment of the gas station and plaza, which will boast a, pharmacy, Church's Chicken outlet, supermarket, a medical clinic and several other businesses, the Head of State said that initiatives such as these should be used to chart a new course for villages. He added, however, that investments are also needed to highlight the great potential for agro enterprises and self-sufficiency, which must again be at the centre of the nation's development.
"We want to see industry and when we speak on industry, we speak of the ability to process raw materials. So we don't see Buxton as a dormitory but I see it as an economic powerhouse. I see villages as economic powerhouses where production can take place… These villages were founded to escape from the bondage of wage labour. We need innovation in these communities to free ourselves from wage labour. We need the thrust of entrepreneurship. If you want to take advantage of the bounty of this country, we have to create new businesses and not depend on the old jobs," he said.
Meanwhile, proprietor of the business, Mr. Morris Wilson, in an invited comment, said that he has already spent $90M on the business but when fully completed by the end of February, that amount will be in the vicinity of $130M. He noted that once completed, employment would be provided for at least 70 persons at the location.
In talking about his decision to invest in Guyana, Mr. Wilson said that he believes that Guyana is on a path of new growth and development, and as such, he decided to invest in the country. He noted that it is his wish too, like the President, to see other persons from the diaspora investing in their homeland, as the future seems very bright.
"I think Guyana is the best place right now. There is economic change and better economic times are ahead. We are embarking on a new path. We will be having oil in a few years and there will be a buzz of economic activities. I feel that this is the time and I would encourage our Guyanese to be a part of the change, part of the economic transformation. They should seize the opportunity. Guyana has economic fertile grounds and there is a need for industry here so let us all be encouraged to come back and invest," he said.