Georgetown, Guyana – (December 11, 2016) Minister of State, Mr. Joseph Harmon, today, urged the 59 graduates of the most recent Youth Leadership Training Programme to become advocates in the development of Guyana's 'green' agenda and to be innovators and to take up positions of leadership in their communities in order to help mould the country's future.
Delivering the charge at the graduation ceremony held at the Madewini Training Centre, Madewini, the Minister said, "You need to organise groups in your communities so you can focus on issues that you want to see addressed in those communities… You need to become involved in the decision making process of your communities because you are not the 'future', you are 'now', you cannot wait," Minister Harmon said.
Championing the Government's push towards the development of a 'green' state, Minister spoke with infectious pride about Guyana's natural patrimony and called on the graduating class to embrace the protection and proper management of the environment. "In 2017, we will create a biodiversity centerpiece in the Botanical Gardens in Georgetown…and over the next year we will create several other protected areas. Our intention is to ensure that every Region, which is peculiar in its nature, will have a protected area, which the world can come and look at," he said.
The Minister added that budgetary allocations are being made to encourage youth to become involved in environmental studies in other areas in the form of the Youth Innovation Fund as well as the Sustainable Livelihood and Entrepreneurship Development (SLED) Initiative and the Minister said that these are avenues that young can take advantage of to be part of the 'greening' of Guyana. "There are lots of things to challenge your imagination as young leaders. We are looking at you to step up and make that change. This is the good life which beckons all of you as young people," he said.
Minister Harmon charged the graduates to be innovators and to take up positions of leadership in their communities
The training sessions, which spanned over two weekends, focused on Module Two of the Youth Leadership Programme. The graduates, who are attached to various Youth Organisations from across the ten Regions, has all completed the first module and were given the opportunity to benefit from the extended syllabus, which was developed by the Office of the Presidential Advisor on Youth Empowerment.
Presidential Advisor on Youth Empowerment, Mr. Aubrey Norton said that Module One of the training programme creates a base for leadership skills, while Module Two enabled them to think critically. Skills learned included writing reports and minutes, the formulation and implementation of policy, how to conduct meetings as well as social psychology and team building exercises. The course also included a mock Parliament exercise where the participants debated the contents of the National Youth Policy, which was adopted in Parliament in October.
"I sincerely believe that youth is a human resource to be developed. You must see it as your task to go out and give leadership to young people… This is just a beginning. Do not see yourself as having achieved but as laying the first block in the process of leadership. Leadership is not just theory it is a practice and those who survive to the end are those who developed the practical skills," Mr. Norton said.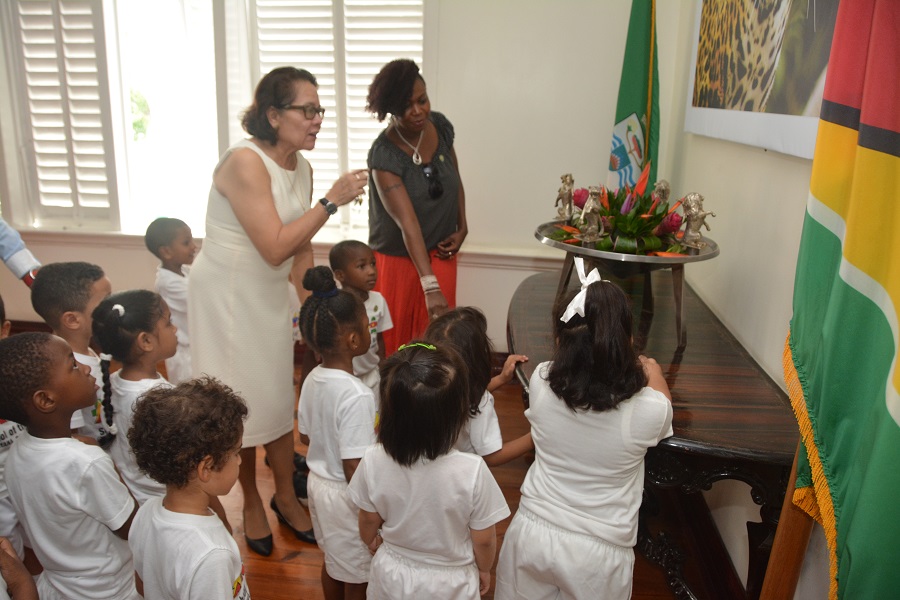 Ms. Sueling Singh said that the second module helped her to network and learn from others
Senior Education and Training Officer, Ministry of the Presidency's Youth Empowerment Unit, Mr. Ronald Austin Jr. explained that within the National Youth Policy there is the requirement for an Action Plan to be executed. As such, he said that the discussions that emerged from the debate on the Youth Policy have been documented and will also be added for consideration for the Action Plan. He added that the National Youth Policy is also set up to allow a review after its first five years, but arguments coming out of the debate among the youth leaders have suggested that the period should be reduced to three years instead. "That information coming from youth leaders is important because it helps us to understand how we can improve the Policy… They also spoke of a lack of focus on climate change, gender issues and sexual orientation issues so when we reach to that point of review these are things that we need to consider," he said.
Meanwhile, some of the graduates remarked on the fact that the extended skills they were exposed to have allowed them to feel much more equipped for the task of leadership in their communities. Ms. Cheryl Singh from Demerara-Mahaica (Region Four) said that she valued the opportunity the second leg of the training provided for young people to give an input to the Youth Policy. "It taught us how to analyse the policy and to question the contents critically, and it helped us to contribute to the policy by stating our views and opinions, which is very important to us as young leaders," she said.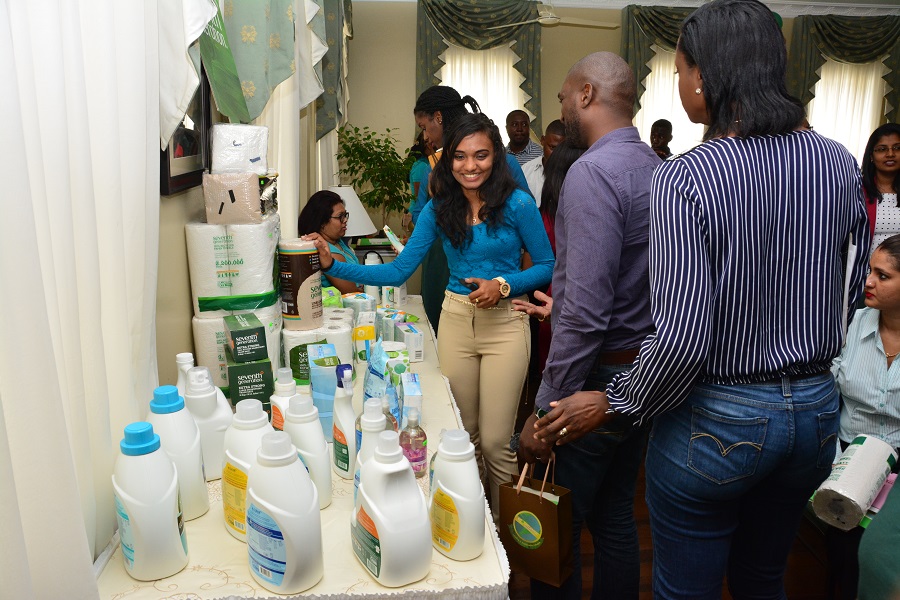 Mr. Yannyck Duncan believes that the training programme taught him how to be a critical thinker
Ms. Sueling Singh, who hails from Upper Takutu-Upper Essequibo (Region Nine) and who attended Module One training right in her region, said that the second Module allowed her to be exposed to persons of different backgrounds, and helped her to network and learn from others. "It helped me to build public speaking [skills] and helped [me] to develop more leadership skills… it also helped us to talk about important issues such as youth employment and how we can help to get more young people working after they graduate school," she said.
Mr. Yannyck Duncan who currently resides in Mahaica-Berbice (Region Five) believes that the Training Session taught him how to be a critical thinker and said that it will aid in his overall development. "I feel very excited about this training and I think as youth we should continue putting our best foot forward and making our society and our country a better one," he said.
Ms. Cheryl Singh said that the training programme provided an opportunity for young people to give an input to the Youth Policy