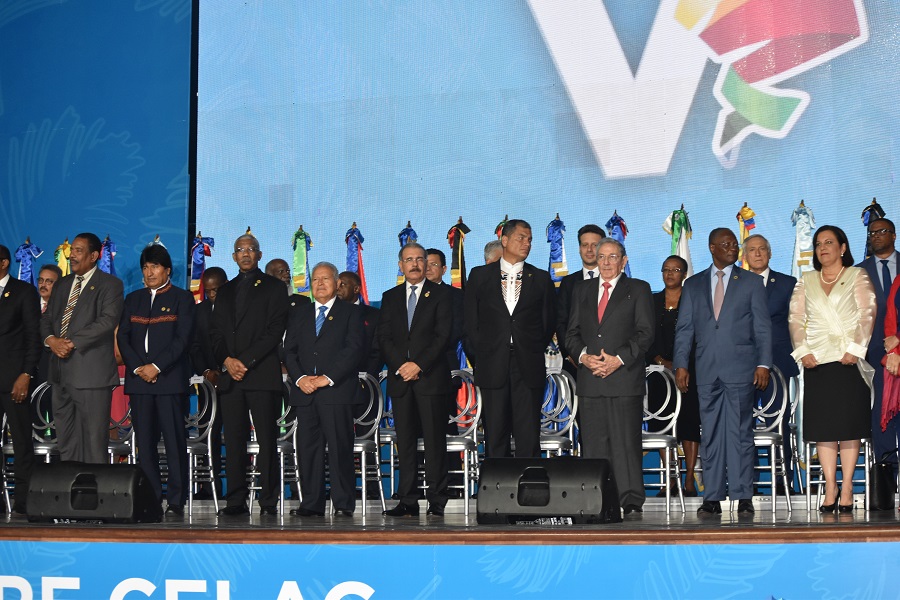 Georgetown, Guyana – (December 10, 2016) President David Granger said that children and their well-being are at the centre of the Government's development programme for the country simply because they are the ones who will inherit our national patrimony. He was at the time, speaking at a Christmas party, where hundreds of children of the Pomeroon-Supenaam region (Region Two), received toys and goodies at the Anna Regina Multilateral School. The President was accompanied by Minister of Social Cohesion, Ms. Amna Ally.
"Christ came into the world as a child and we in the Government feel that we must celebrate children. The best thing we can do is make our children happy, because our children have to take over this country and we have to prepare you to do so," the Head of State said.
He said that in keeping with its commitment to improving the lives of the children of Guyana, his Government has initiated the Boats, Buses, Bicycles + Books and Breakfast (Five Bs) programme, the idea for which came from residents in the Pomeroon. This programme is today benefiting children from every region in Guyana; providing transportation to and from school free of cost, thereby lessening the financial burden on parents.
President David Granger being garlanded by this little girl upon his arrival at the Anna Regina Multilateral School
He explained that Christmas is a season of peace and goodwill and that is why it is celebrated by people of all races and religion. He also called on citizens of the Region to continue to live in unity and amity, which is the main message of this festive season.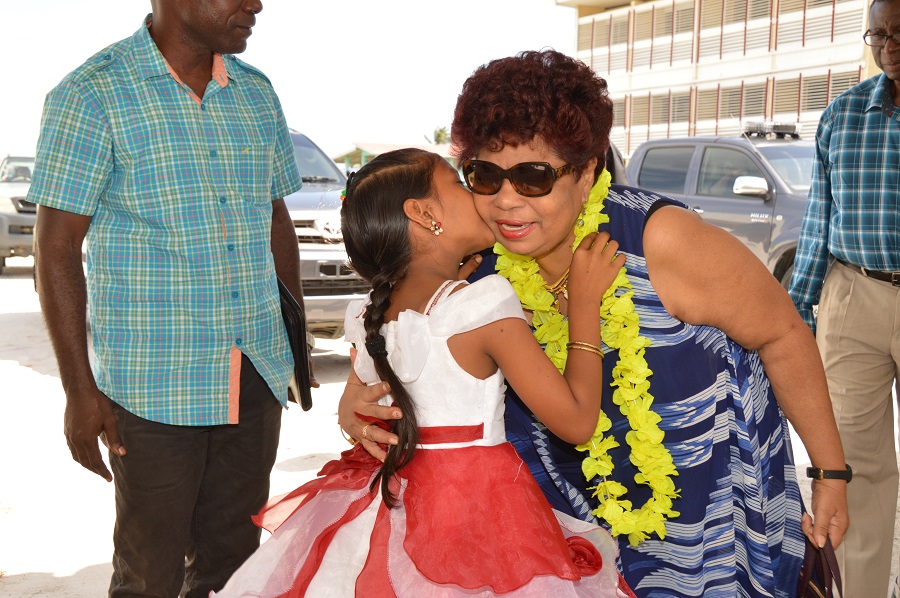 Minister of Social Cohesion, Ms. Amna Ally, whose Ministry organised the party is warmly greeted by a young girl who was there to enjoy the festivities.
Meanwhile, Minister Ally informed the children that in the New Year their Region will see a lot of developmental works and programmes, which will translate to a better standard of living for them. Regional Executive Officer, Mr. Rupert Hopkinson and APNU+AFC's Region Two Parliamentarian, Mr. Hemraj Rajkumar also wished the children well for the holiday season and assisted with the gift distribution.