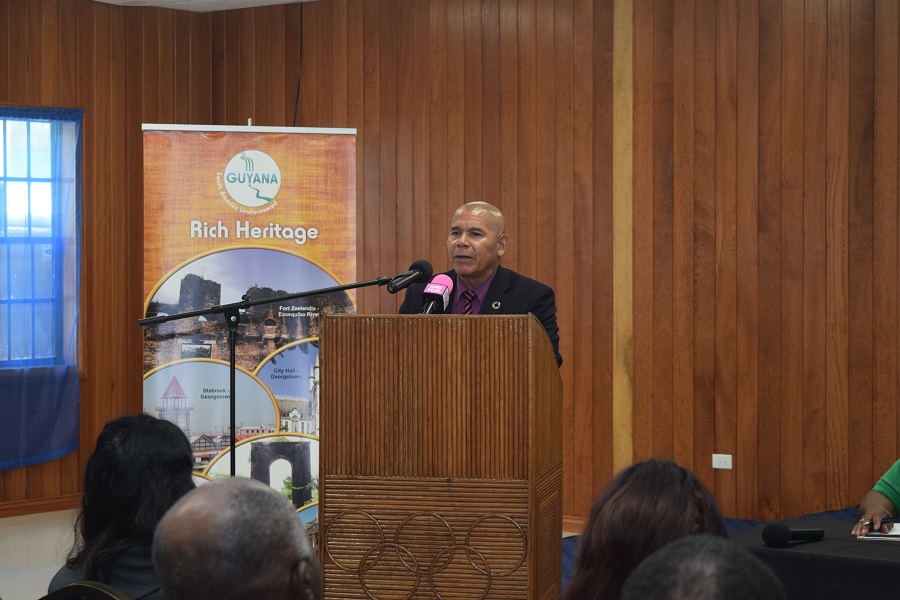 Georgetown, Guyana – (December 9, 2016) First Lady, Mrs. Sandra Granger, this evening, joined celebrations with Pastor Joel Uwagboe and the congregation of the Freedom Life Ministries Church to usher in the season of goodwill at the second Annual Christmas light-up, hosted at the church's Georgetown sanctuary located at Princes and Lyng Streets, Charlestown, Georgetown.
Scores of persons assembled on the church's bridge and spilled out onto a section of the roadway as they enjoyed the lively programme, which was hosted under the theme "Jesus, the Light of the World".
The First Lady said that the celebrations had "truly put her into the Christmas spirit". At the same time, she noted that it was important to remember the reason for this special season on the Christian calendar and that we are all equal in the sight of God. "The message of the birth of Christ was not only given to the powerful kings; the high and mighty, but also to poor, ordinary folk, shepherds, proving that each and everyone is equal and important in the eyes of God," Mrs. Granger said.
First Lady, Mrs. Sandra Granger and Pastor Delight Uwagboe listen keenly as Pastor Joel Uwagboe addresses the congregation.
This little girl had a special message for First Lady, Mrs. Sandra Granger after she presented her with a present, at the Freedom Life Ministries Church second Annual Christmas Light-up.
The First Lady also said that it is particularly important for Christians to remember to emulate Christ's example and show kindness. "Let us remember those who are ill, downtrodden and less fortunate, and share what we have with them. It may include material things, a message of faith, a helping hand, or a friendly smile," she said.
The celebrations opened with prayers and a medley of Christmas songs sung by the church's choir. It also featured a dance by a visiting African Dance Troupe. Before the close of the celebrations the First Lady and Pastor Uwagboe flipped a switch to light up the 20 foot tall Christmas tree, to the delight of scores of screaming children. The First Lady also helped to distribute presents and snacks to the children at the close of the ceremony.