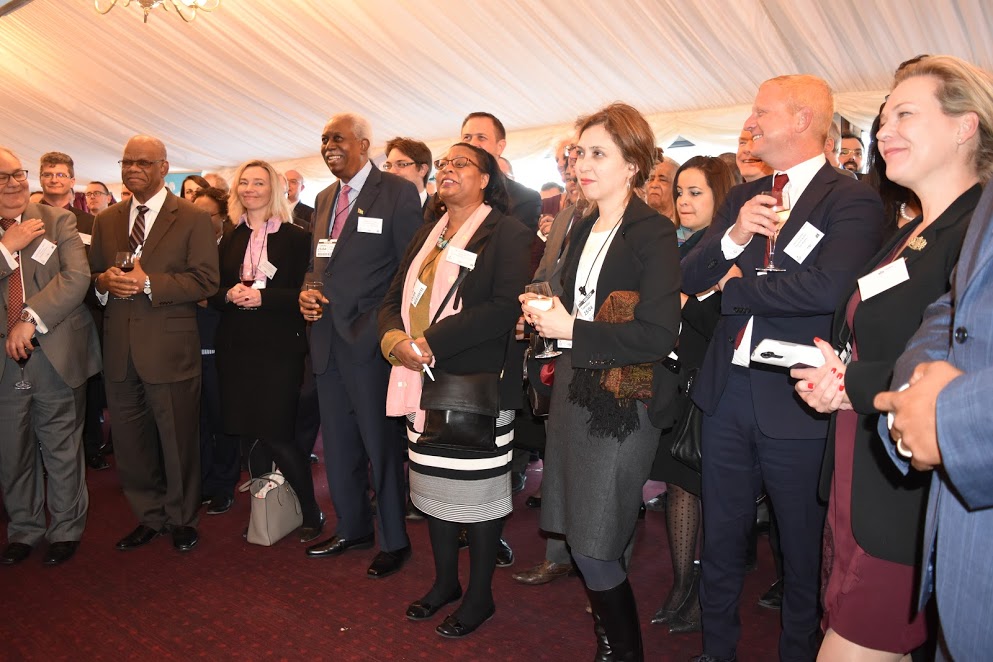 Georgetown, Guyana – (November 06, 2016) Minister of Social Cohesion, Ms. Amna Ally, last evening, encouraged the students of the 2016 graduating class of the Anna Regina Secondary School to always be ready and willing to share their views and ideas, as they are never too young to make a difference in their community.
The Minister was, at the time, giving the feature address at the school's graduation and award ceremony, which was held in the School's auditorium for students, who were successful at this year's Caribbean Secondary Education Certificate (CSEC) Examinations. "I urge you to try your utmost to participate as young people in the governing of your country… Your unique perspectives can help us adults to develop and move our country forward to achieving greatness," the Minister said.
Minister Ally said that it is important that the young people of Guyana be equipped and fully prepared for the future by aiming for the highest possible level of education, a mantra that His Excellency, President David Granger has promoted in the interest of transforming Guyana into an 'Education Nation'. "That is why since 2015, [President Granger] initiated the Five Bs Programme… Our President strongly believes that access to education should no longer be seen as a privilege for some but as a basic human right for all our Guyanese boys and girls," she said.
The Minister further encouraged the students not to be afraid to dream big and in all things that even as they strive for higher heights they remember to hold themselves in high regard and to respect each other in their differences. "Part of what makes each one of you beautiful and wonderful is your differences… You should be extremely proud of [these differences] because that is what makes us unique and it is what makes Guyana unique," she said. Minister Ally added that the strength of Guyana lies in the ability for persons to come together in unity despite their differences.
The Minister also took the opportunity to present the school with a collection of sporting equipment, a grass cutter and five radios.
Anna Regina Secondary alumna, Attorney at Law, Ms. Tracy Marks, in her charge to the students urged them to challenge themselves as the opportunities that are before them are limitless. "You are graduating at an exciting time; a time when new frontiers are opening and developments are occurring in our country and wider world; when new opportunities in the area of oil and gas, medicine, climate change, law and business are all calling for youths to venture into these areas, which don't only bring economic gain to the country but personal gain," she said.
Most Outstanding Student at CSEC 2016, Ms. Ateisha Brand receives her plaque from one of the teachers at the graduation ceremony
Headmaster of the school, Mr. Lalljeet Ruplall in his report stated that 163 students graduated, having achieved passes in five or more subjects at the CSEC Examinations. He proudly stated that the school witnessed an 11 percent increase in matriculation in comparison to the previous year. He also announced that the school will seek to add to its academic portfolio by introducing an option for Sixth Form studies. This will be the first school in the Pomeroon-Supenaam Region to have this option.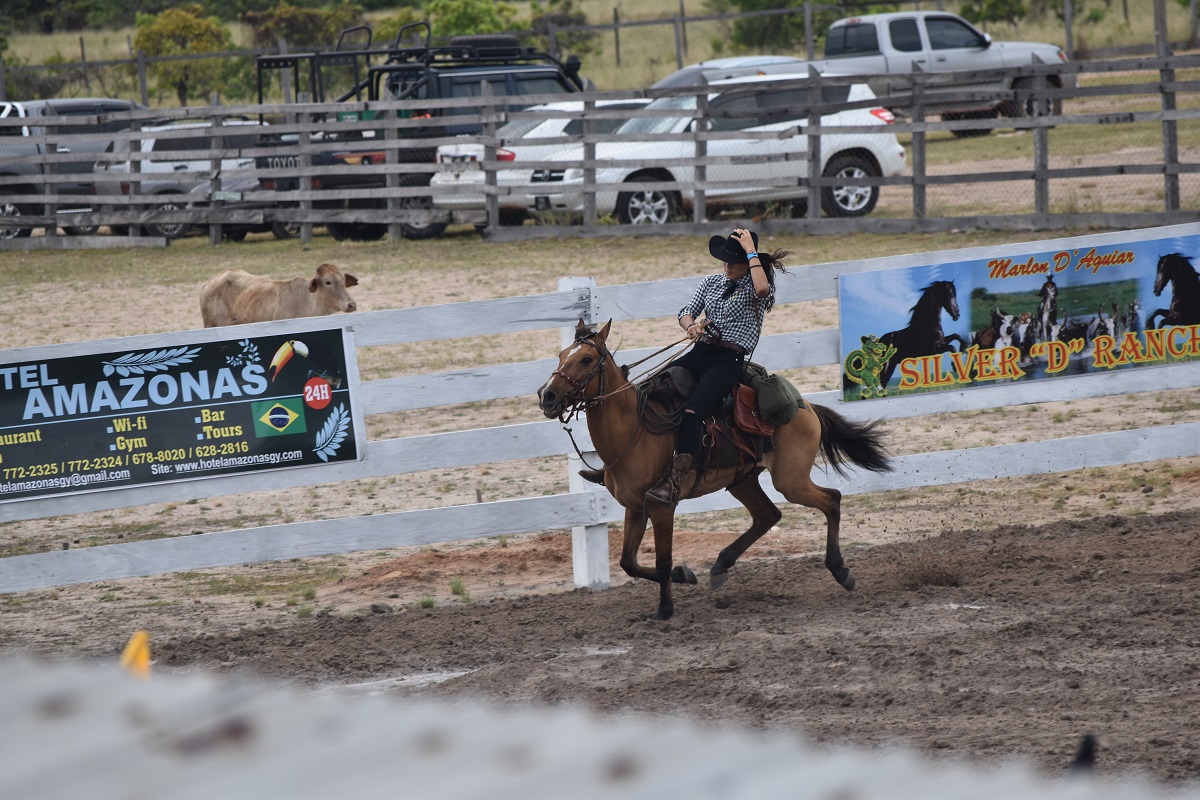 Best Graduating Student, Ms. Bibi Aseeya Mohamed receives her awards from one of the teachers at the graduation ceremony