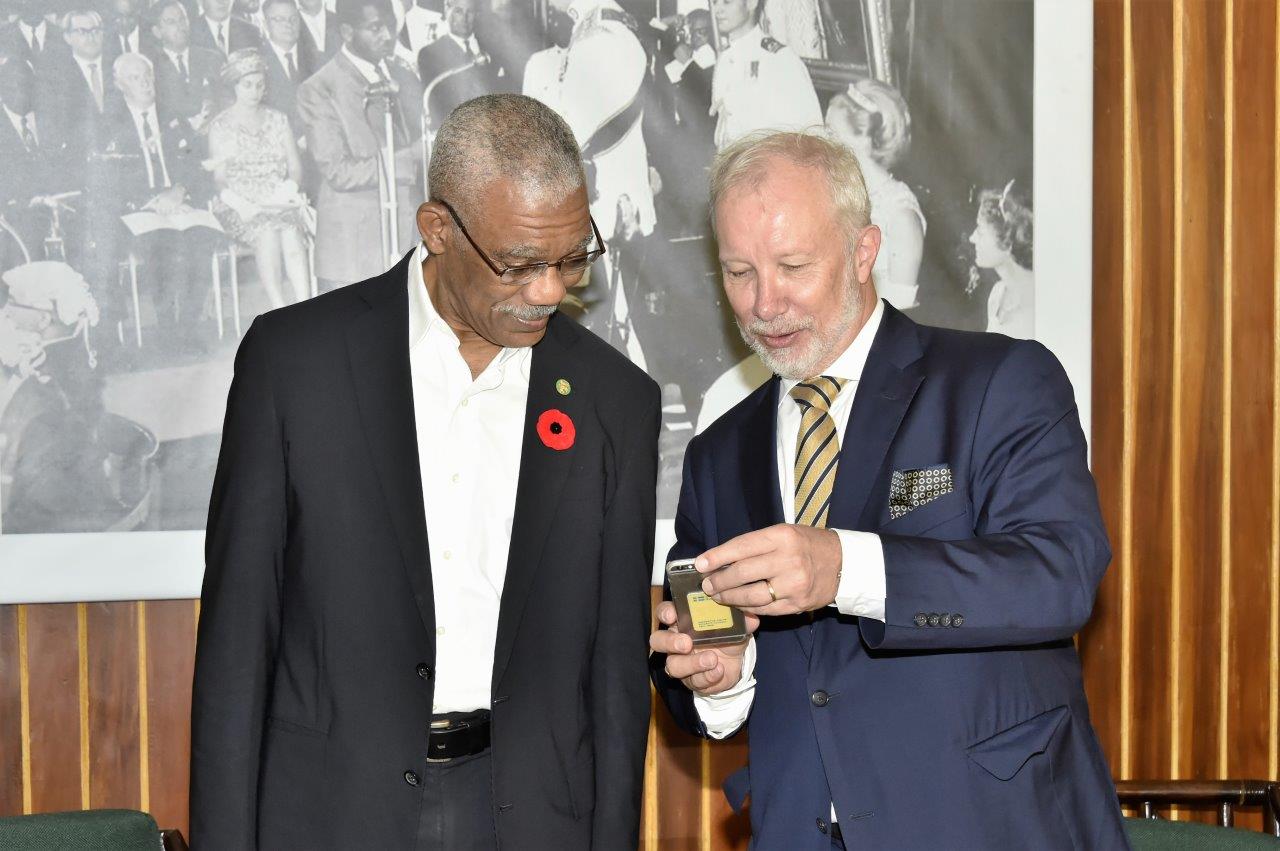 Georgetown, Guyana – (November 2, 2016) Outgoing Ambassador of Sweden to Guyana, Mr. Claes Hammar, this morning, paid a farewell visit to President David Granger, at the Ministry of the Presidency.
During the meeting, several areas, including the Government's advocacy for a 'green' economy, renewable energy, climate and environment and the ongoing Guyana/Venezuela border controversy were discussed.
The Ambassador, in an invited comment, said that his country is currently working on a fossil fuel-free economy by 2030 and as such, Guyana's push is in concert with their goals. He noted that there are several areas open for collaboration, which, it is hoped, will be further explored with the new Ambassador.
President David Granger and Ambassador of Sweden to Guyana, Mr. Claes Hammar sharing a light moment, during this morning's meeting
"We had a very good discussion on the 'green economy' and I was able to get some interesting information on what Guyana is doing in this area and that is something that the Swedish Government is very interested in as well. We are giving high priority. We too are looking at ways of exploring energy," he said.
Ambassador Hammar said that Guyana is a beautiful country, with great potential and it was an 'amazing' experience to be able to serve here.