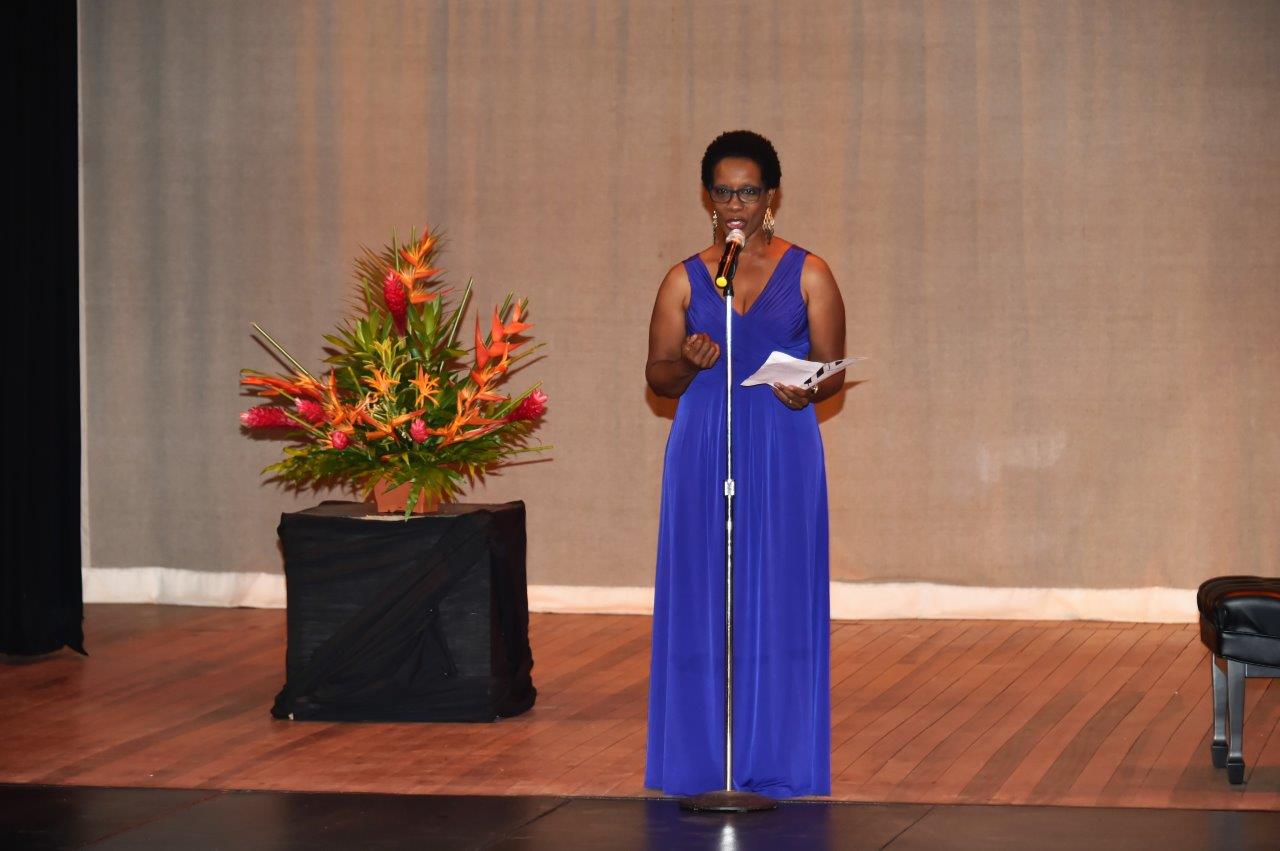 Georgetown, Guyana – (October 7, 2016) President David Granger, this evening, attended the 'Piano Improvisations', an Evening with Dr. Patricia Cambridge, a well-known Guyanese Pianist, which was held at the National Cultural Centre.
Dr. Cambridge is a winner of the Phillip Pilgrim Memorial Harp (1974) and graduate of the Boston Conservatory. She is currently a member of the Emeriti faculty of the Ohio University's E.W. Scripps School of Journalism.
The pianist serenaded the attendees with improvisations of popular tunes such as 'Bless This House', 'My Task', 'If I can Help Somebody', 'We Hail Thee Guyana', 'Let Us Cooperate' and even the Guyanese folk songs such as 'Sitira Gal' and 'Itanami'.
Minister within the Ministry of Education, Ms. Nicolette Henry was also in attendance.
Dr. Patricia Cambridge, one of Guyana's outstanding Pianist