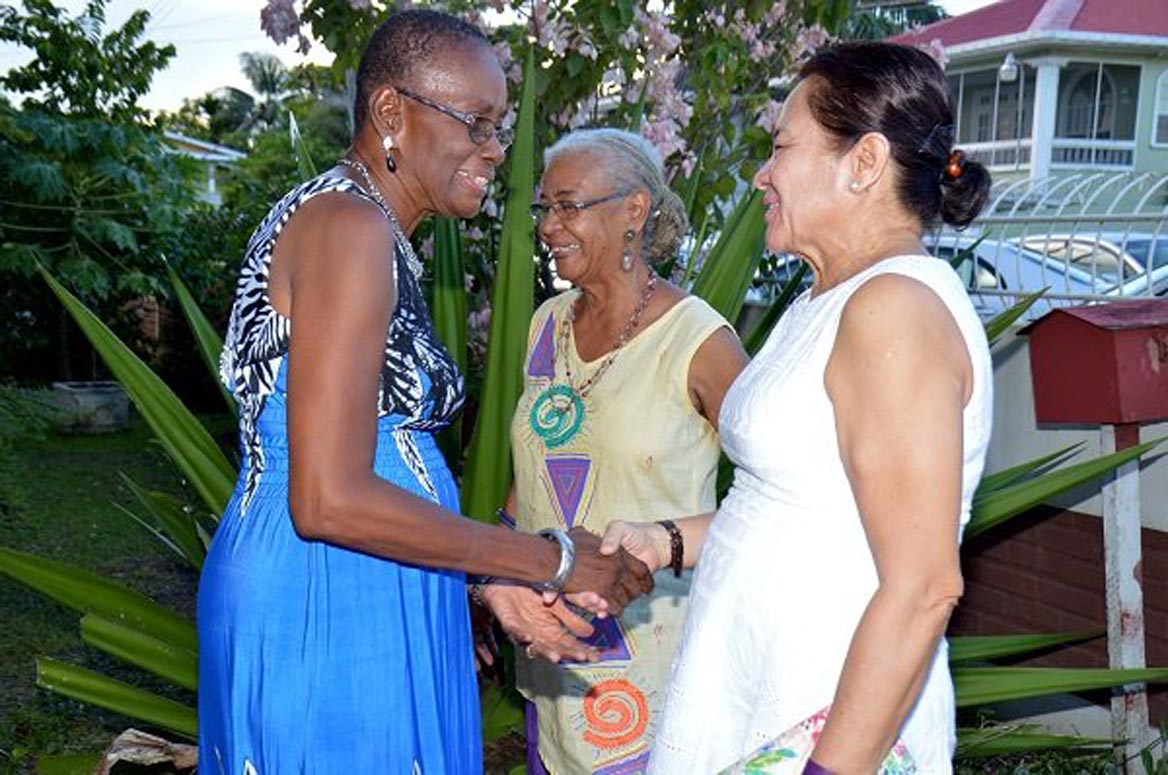 Georgetown, Guyana – (September 17, 2016) First Lady, Mrs. Sandra Granger, this evening, met with committee and other members of the Bishops' High School's Senior Citizens Group at its annual tea party, held at Cedar Court, Lamaha Gardens.
The First Lady was invited to speak briefly on her Caregivers for the Elderly Initiative.
"We have seen not only the positive influence of [Caregivers for the Elderly workshop] but also the self-esteem of the women [rise]… Everything I'm doing, I want the women to get a certificate… and I tell the ladies when you get your certificate… when you go to work … you are [now] qualified …to do this work. Look at the population, look at the people who want to come back home and relax, if we can provide a service with qualified [persons] who can care for seniors, it will work… because one of the things they are afraid of is the health care when they get back home," Mrs Granger said.
Additionally, the First lady also spoke about some of her other projects, including the Self-Reliance and Success in Business Workshop and her collaborative effort with the Women Across Differences (WAD) to provide support to teenage mothers.
In an invited comment, Committee member Ms. Geraldine Maison-Halls said "the committee is involved in organising activities that would bring together persons who are 70 years and over [that] attended Bishops' High School."
The group has been in existence for the past nine years and has annual events aimed at reaching out to both the past and current students of the school.
First Lady, Mrs. Sandra Granger meets Committee member of the Bishops' High School's Senior Citizens Group, Ms. Geraldine Maison-Halls upon her arrival at the group's annual tea party.