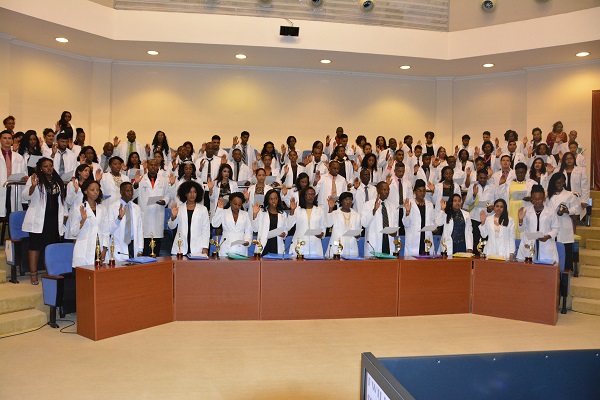 Georgetown, Guyana – (September 7, 2016) President David Granger, today, received the Letters of Credence from His Excellency, Jose de la Rosa Burgos, accrediting him as Non-resident Ambassador of the Republic of the Philippines to Guyana. The Ambassador is based in neighbouring Brazil.
During the accreditation ceremony at the Ministry of the Presidency, President Granger said that even though the two Republics are separated by a distance of more than 18,000 kilometres, they are drawn together by their mutual interests and common objectives. He said that the two countries can work together to ensure that their development goals are achieved in an environment of peace and security.
"Guyana and the Philippines adhere to common principles of international relations. These include mutual respect for the integrity and sovereignty of states, mutual non-interference in other states' affairs, co-operation for mutual benefit, respect for treaties and international law and the maintenance of peace and security," the President said.
Observing the necessary military protocols during the wreath laying exercise at the Independence Arch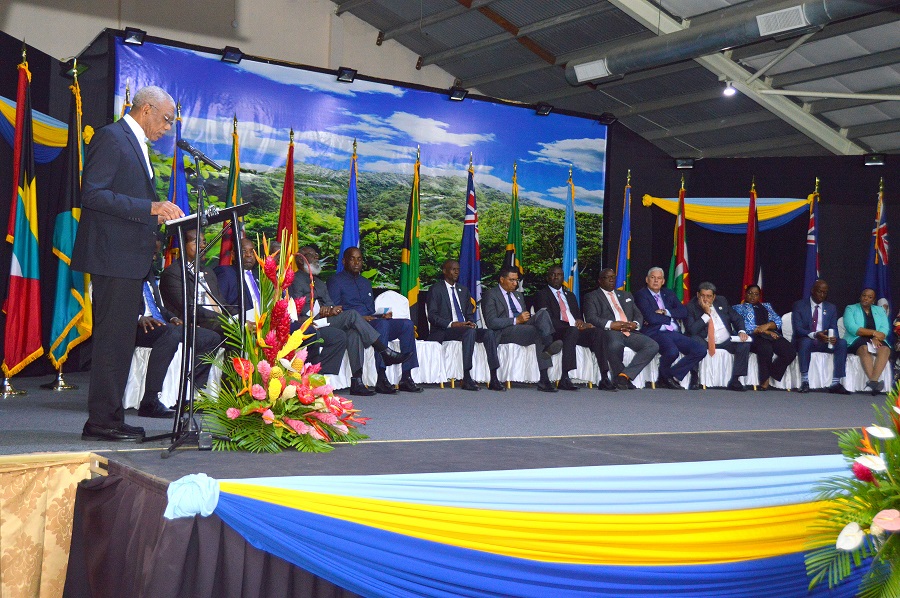 Ambassador Jose de la Rosa Burgos laying a wreath at the Independence Arch on Brickdam, Georgetown after he was accredited by President David Granger
The Head of State also took the opportunity to update the new Ambassador on the Guyana-Venezuela border controversy and informed him that Guyana looks forward to the support of friendly states as it seeks a juridical settlement to end this 50-year-old matter that has been hampering the country's development.
"Guyana and the Philippines share a common interest in the peaceful settlement of disputes and in ensuring respect for settled territorial and maritime boundaries," he said.
He added that Guyana looks forward to deeper cooperation with the Philippines at the international and bilateral levels, particularly in the areas sustainable development, climate change and the preservation of the environment.
Meanwhile, Ambassador Burgos expressed his Government's appreciation to the Government and people of Guyana for accepting about 100 Filipinos, who are living and working here. He said that in 2011, Guyana was named as one of the three safe havens in the Caribbean for Filipino workers.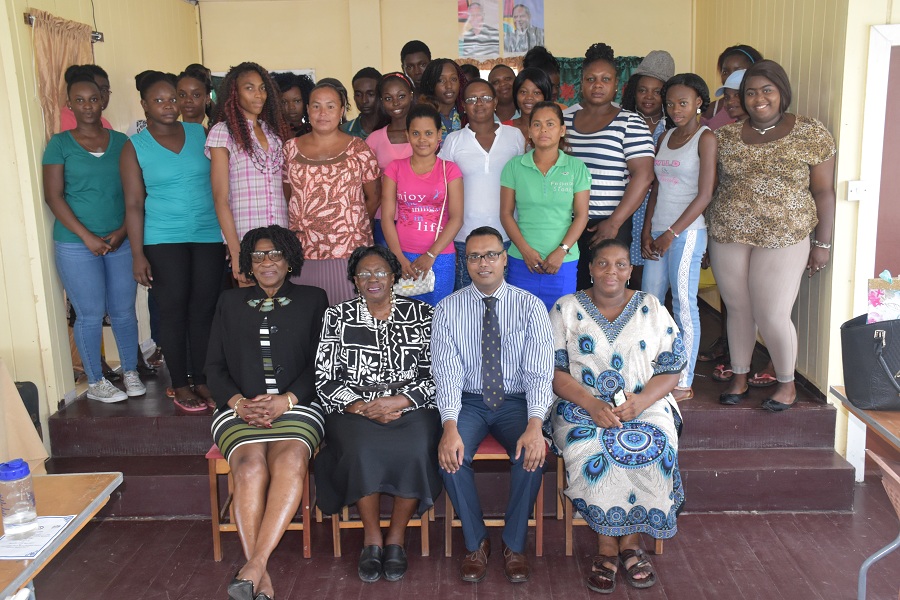 His Excellency, Jose de la Rosa Burgos presenting his Letters of Credence to President David Granger at the Ministry of the Presidency, in the presence of Minister of Foreign Affairs, Mr. Carl Greenidge and Director-General of the Ministry of Foreign Affairs, Mrs. Audrey Waddell
"Today we have Filipino forest workers, teachers and medical professionals in Guyana. Aside from protecting the rights of the migrant workers, both our countries are advocates for the rule of law, protection of the environment and preservation of cultural heritage among others," he said.
Guyana and the Philippines established formal diplomatic ties eight years ago on September 25, 2008. However, ties between Filipinos and Guyanese extend back to about a quarter of a century.