Georgetown, Guyana – (September 7, 2016) First Lady, Mrs. Sandra Granger, yesterday, joined the United Nations Children's Fund (UNICEF) Guyana team on a site visit to the Mahdia District Hospital, the Community Day Care Centre and the Mahdia Secondary School to review the implementation of the Early Childhood Development (ECD) programme in Mahdia, Potaro-Siparuni (Region Eight).
The ECD programme, which is being implemented by UNICEF and the Government of Guyana, places emphasis on childhood development from birth to three years of age and is intended to ensure that each child is fully stimulated and developing their muscles, language skills and use of imagination at an early age. As part of the programme, 30 Indigenous community health workers (CHWs) from remote communities were trained in ECD, paving the way for training for parents through the clinics and health centres.
First Lady, Mrs. Sandra Granger interacts with parents who are benefiting from UNICEF's programme Early Childhood Development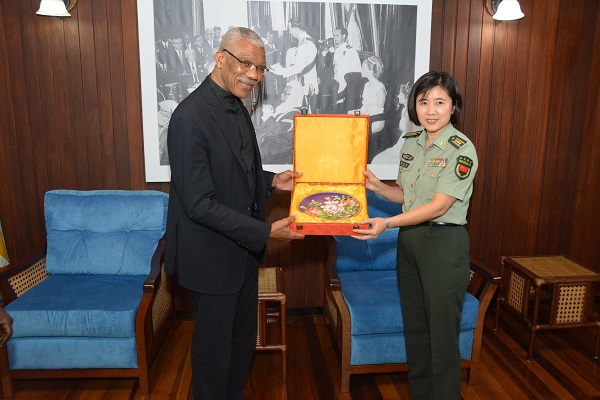 A mother looks on as her toddler attempts to assemble an alphabet puzzle
The First Lady said that her visit with the team was mainly to discuss and collaborate, so that both UNICEF and the Government of Guyana can get the best results with the resources available to them. "Ms. [Marianne] Flach, [UNICEF Representative, Guyana and Suriname] was kind enough to invite me to see what the [organisation] is doing with Early Childhood Development; to see what the Community Health Workers are learning about the children's development and to speak with some of the people, who have been trained; to look at how children develop, the aids they can use at home or at the clinic when they play, so they see how the child is developing without having to speak to the parent, to see their cognitive and motor skills," she said.
According to Ms. Flach, the ECD programme in Guyana's interior is unique, compared to other countries. "Usually, we focus on existing day care centres so it was difficult to find subscribers in the interior, so then the idea came up to link it up to the health centres and train the health staff in early childhood development principles. It is something that is now being copied in other countries," she said. The UNICEF Representative also said that though the organisation intends to take the programme to other regions in Guyana, it must first be adapted. "We focus on health centres, whereas in the coastal areas there are many day care centres, so you can focus on the day care centres and we can focus on the riverine areas to see what we can do there," she said.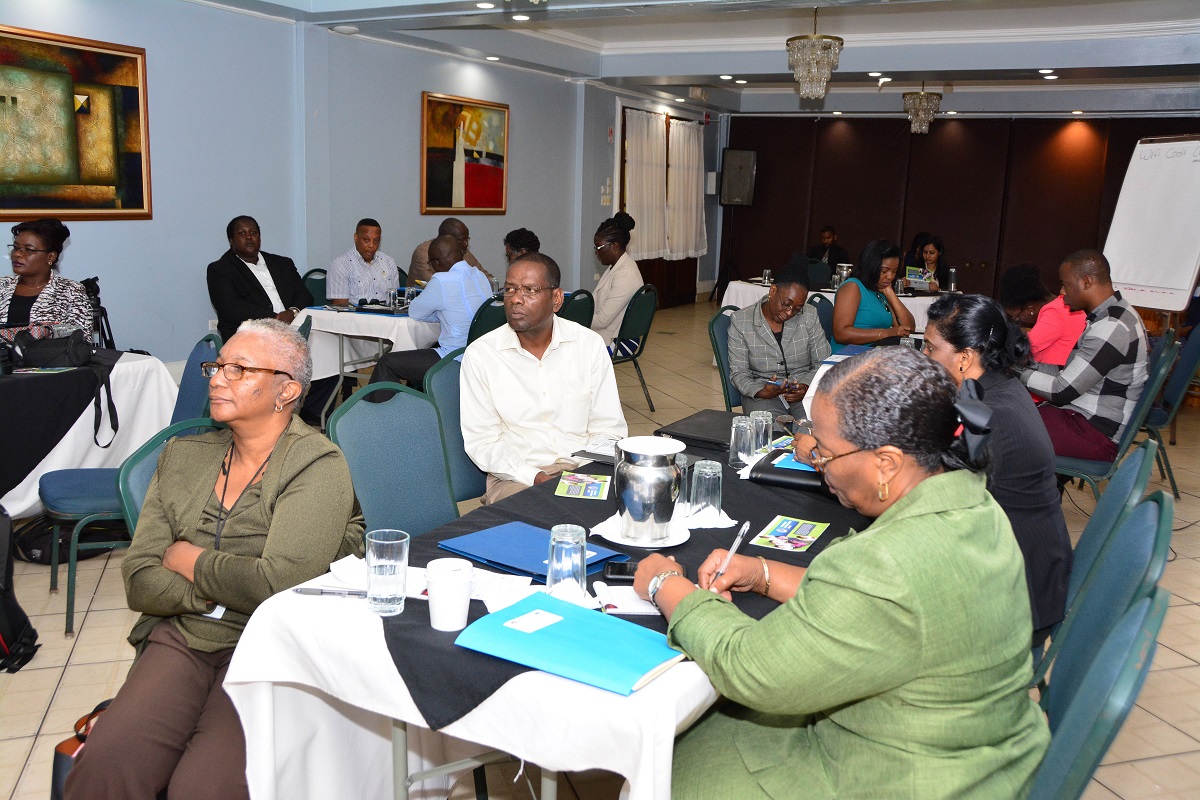 A Community Health Worker helping a toddler with basic muscle development skills.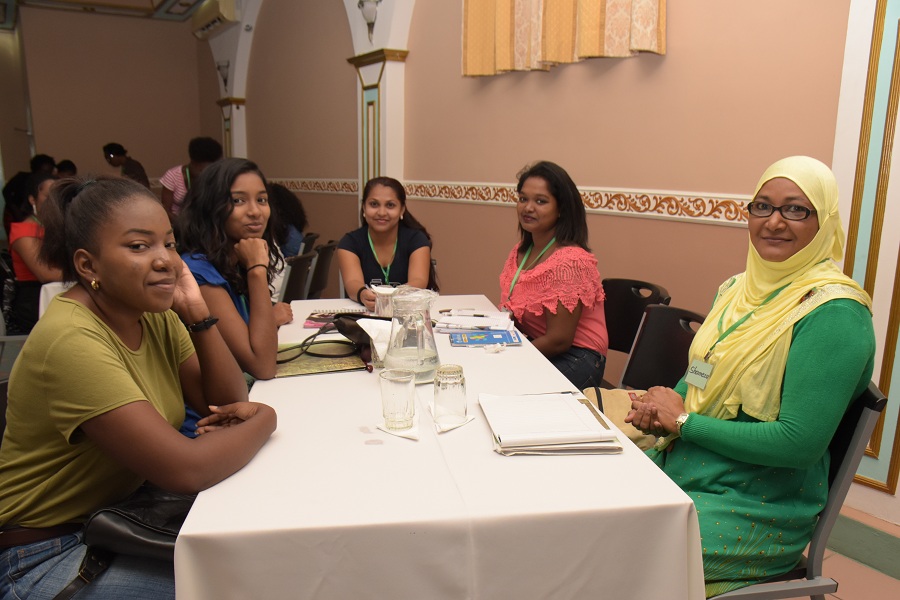 First Lady, Mrs. Sandra Granger responds to Learning and Development Officer of UNICEF Guyana, Ms. Audrey Michele Rodrigues, as Ms. Marianne Flach looks on.
Learning and Development Officer at UNICEF Guyana, Ms. Audrey Michele Rodrigues said that ECD implementation in clinics in the hinterland is intended to provide a better growth and transitioning period for children. "You cannot transpose the concept of a day-care into those areas because persons [traverse] rugged terrain in the hinterland. You have to find a form of child care service that would fit the needs and culture of those persons," she said.
Ms. Rodrigues further said that the Ministry of Education, through the Global Partnership for Education's special fund for parent education programme is a boon to this initiative. "What we are doing now is making certain that the villages that they have chosen for the pilot are also the villages for which training would have been done for community health workers, since they are the ones who will work closely with the parents before the teachers, so that we can have a smooth school transition."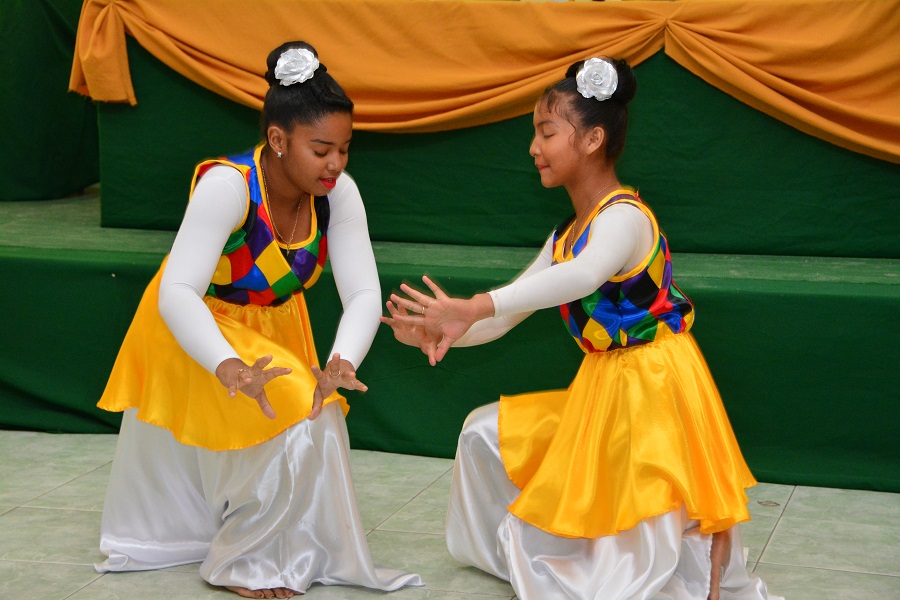 Ms. Jewell Crosse – Youth & Adolescent Development Officer of UNICEF Guyana, makes a point, during their visit to Mahdia Secondary School on 'Sports and Culture for Development'.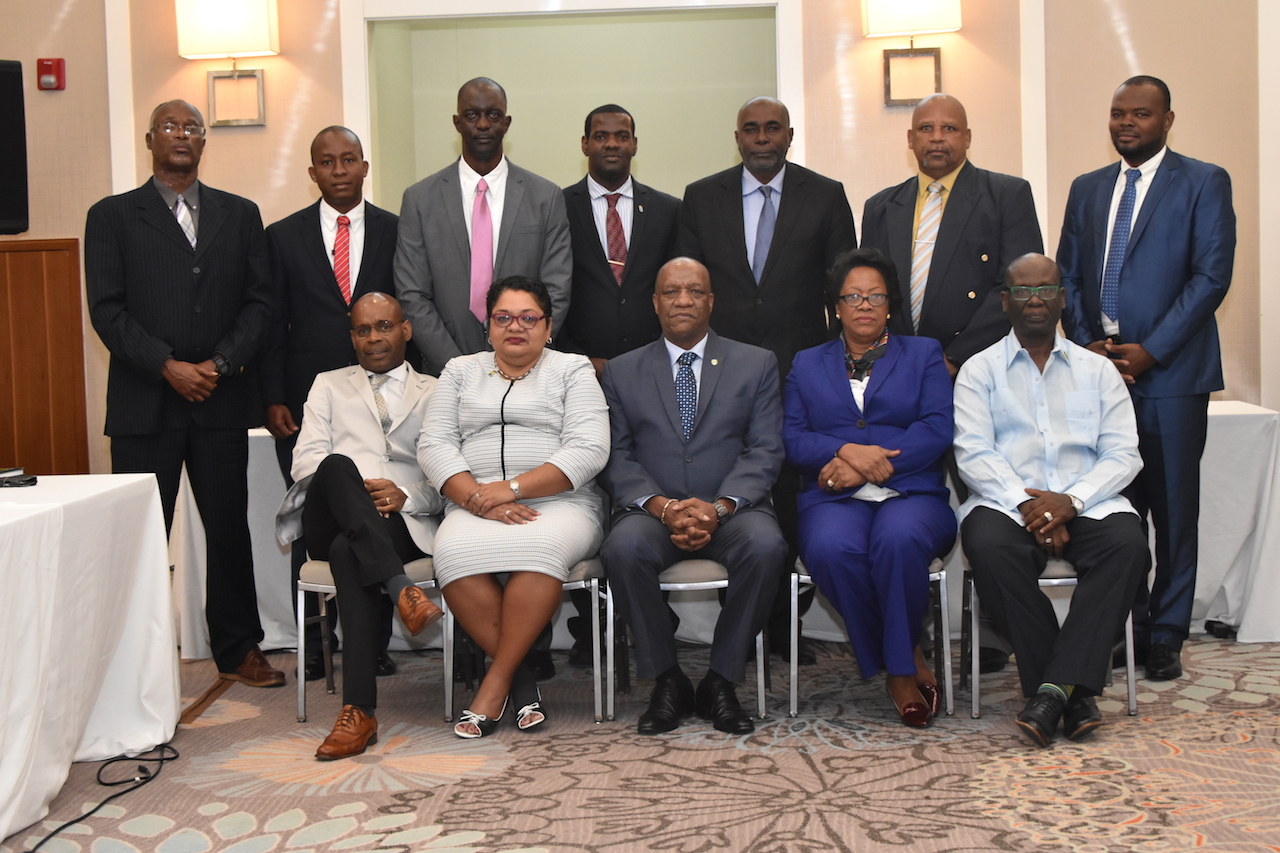 Students of Mahdia Secondary School listen attentively, during UNICEF's visit to Mahdia.
ECD first gained its structure in 1976, when the then Government mandated that education in Guyana must be free from nursery to university. It was officially launched by UNICEF in September 2013 and has over the years, seen tremendous progress since then.
UNICEF has also successfully implemented a Sports and Development for Culture Programme at the Mahdia Secondary School and has established the Maternal and Child Health (MCH) programme at the Mahdia District Hospital.
Meanwhile, Ms. Jewell Crosse, Youth and Adolescent Development Officer, UNICEF Guyana, said the organisation has designed a programme targeting school children through sports, drama and culture, titled 'Sports and Culture for Development'. "In that programme we are using the Youth Empowerment methodology, which was developed in Trinidad but we have, with the Ministry of Education Allied Arts Division, modified it for Guyana dormitory schools. A manual was developed and a schedule of activities so that the teachers would be trained on how to implement the programme," she said.