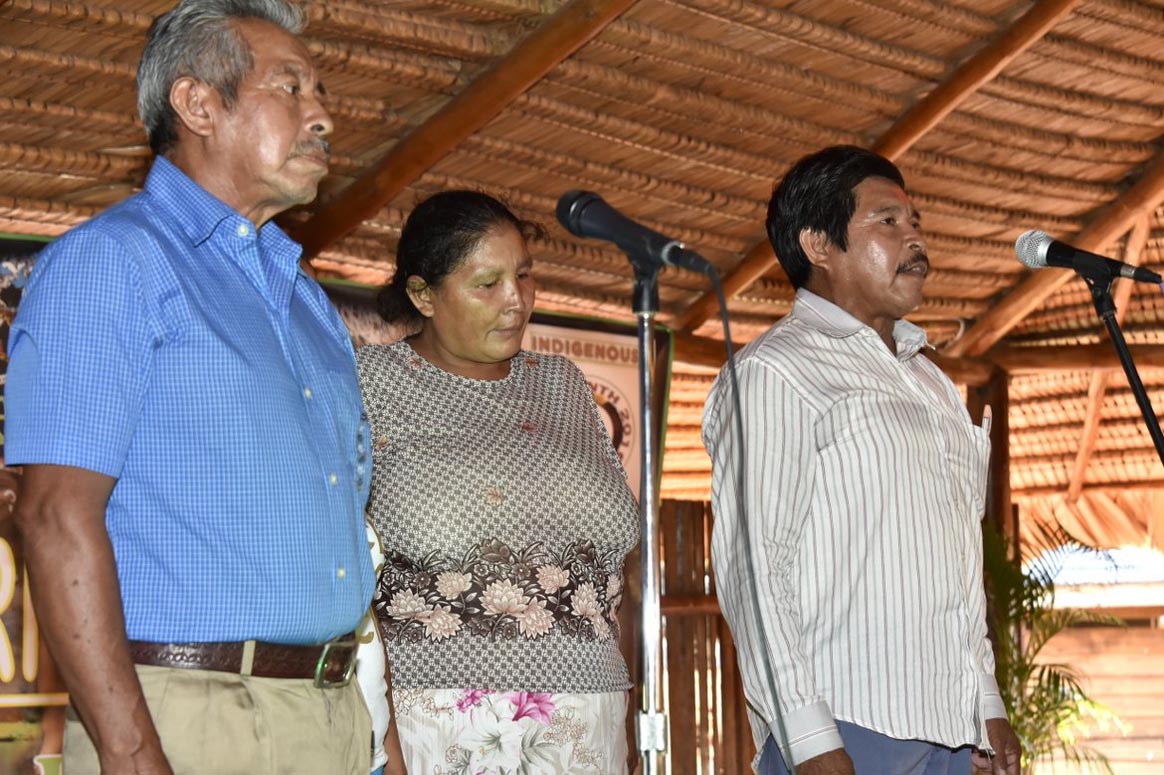 Georgetown, Guyana – (August 31, 2016) President David Granger and First Lady, Mrs. Sandra Granger, this evening, attended an interfaith service to usher in Indigenous Heritage Month 2016. The event, which was well-attended, was held at the Indigenous Village at the National Exhibition Complex, Sophia.
Prayers were done by various Indigenous groups in the Arecuna, Akawaio, Patamona, Makushi, Wapishana and Wai-Wai languages and by representatives of the Muslim, Hindu, Christian and Baha'i faiths and the Guyana Rastafarian Council.
Members of the Hallelujah Group from Tasserene Village reciting a worship chant in their native language
The interfaith ceremony is essentially the curtain-raiser for the official launch of Indigenous Heritage Month tomorrow, Thursday, September 1, 2016 at 17:00hrs at the same venue as today's event where the President will deliver the keynote address.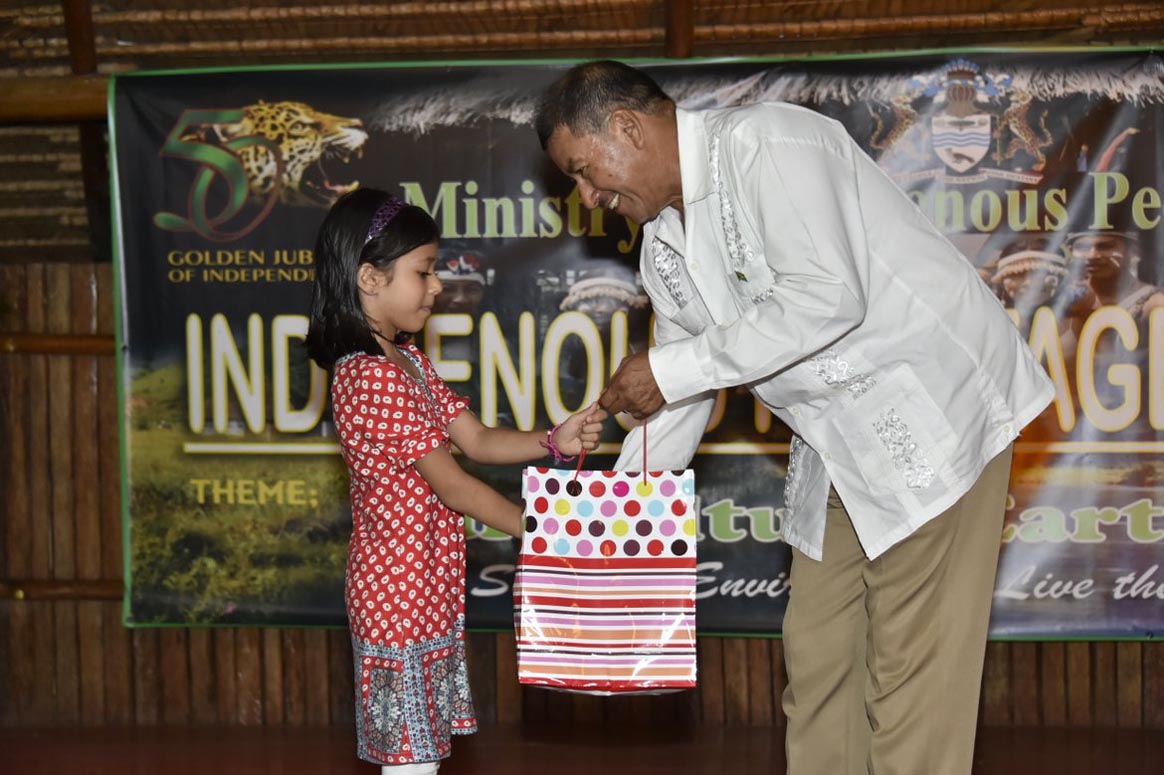 Minister of Indigenous People's Affairs, Mr. Sydney Allicock presenting a token to a young lady representing the Baha'i community
Following the launch, the Exhibition Complex will be a hive of activities with a week-long food and craft exhibition and cultural extravaganza. Then, on September 10, all roads lead to Mainstay/Whyaka Village for this year's Heritage Village Celebration. 
This year's celebrations are being held under the Theme: "Our Culture, Earth's Future – Save the Environment, Live the Indigenous Way."