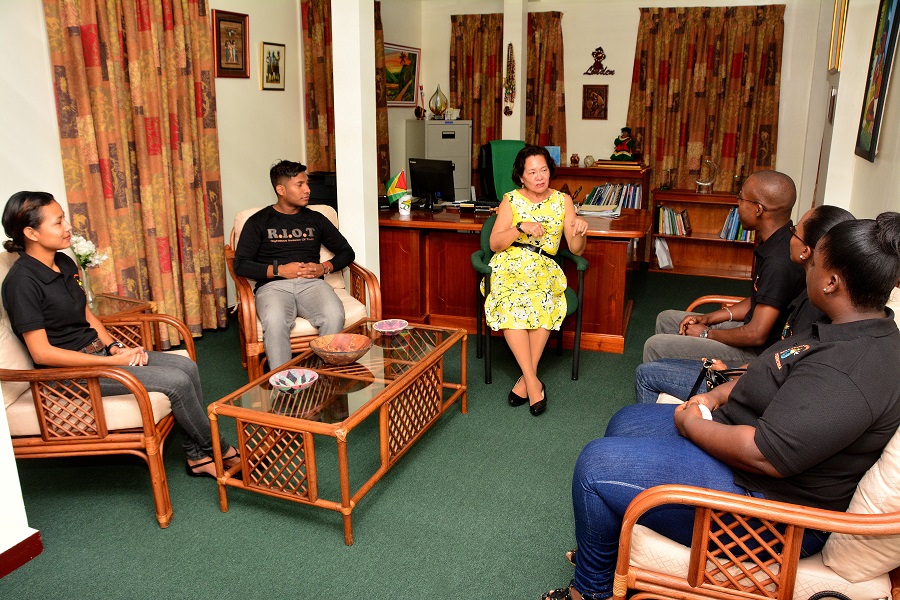 Georgetown, Guyana – (August 18, 2016) Nineteen women were, today, presented with certificates of completion in First Aid, Cardiopulmonary Resuscitation (CPR) and Automated External Defibrillator (AED) training as part of a 'Caregivers for the Elderly' initiative, which was organised by First Lady, Mrs. Sandra Granger at the Guyana Red Cross Society (GRCS), in Kingston Georgetown.
Mrs. Granger said that the programme, which lasted for three days, provided basic First Aid training to its participants. "I hope that this will help you when you embark on your career as a caregiver to let people understand that what you are doing is of value. I always encourage people to believe in life long education and I hope you would want to come back and do advance courses that would assist you in your profession," Mrs. Granger said.
One of the participants, demonstrating basic Cardiopulmonary Resuscitation (CPR).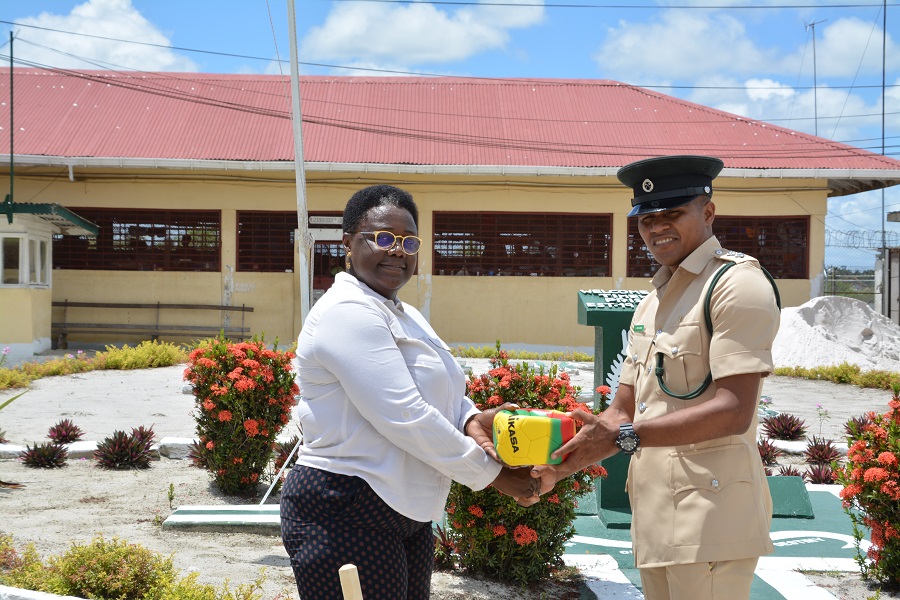 First Lady, Mrs. Sandra Granger delivers remarks at the closing ceremony of the three-day First Aid training programme. Also in photo is the General Secretary of the Guyana Red Cross Society, Mrs. Dorothy Fraser
First Aid Instructor at the GRCS, Mr. Erwin Enmore said that each participant showed keen interest in the program. "First Aid itself is not just for one class or a category of persons. It is for everyone. You are now equipped to handle [situations], therefore I would encourage you to encourage others to become certified," he said.
General Secretary of the Organisation, Mrs. Dorothy Fraser said, "We are very pleased today to conclude the three-day training under the auspices of the Office of the First Lady. Persons, who have gained certificates today, previously did care of the elderly so this will compliment what they've done," she said.
As part of their graduation exercise the participants were asked to demonstrate basic First Aid techniques, which they learned during the training.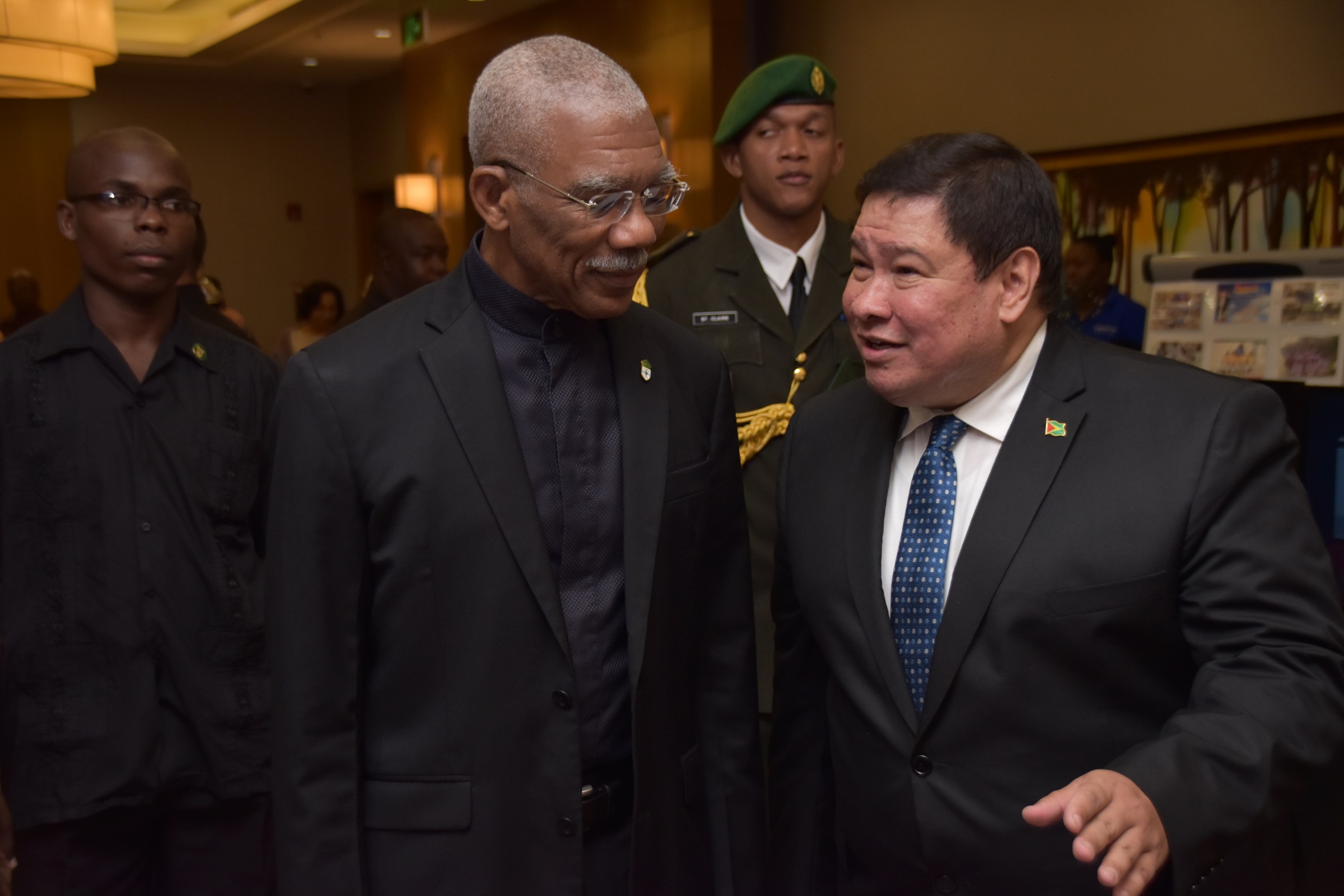 Two participants, demonstrate First Aid response for a broken arm by "Sling and a binder"