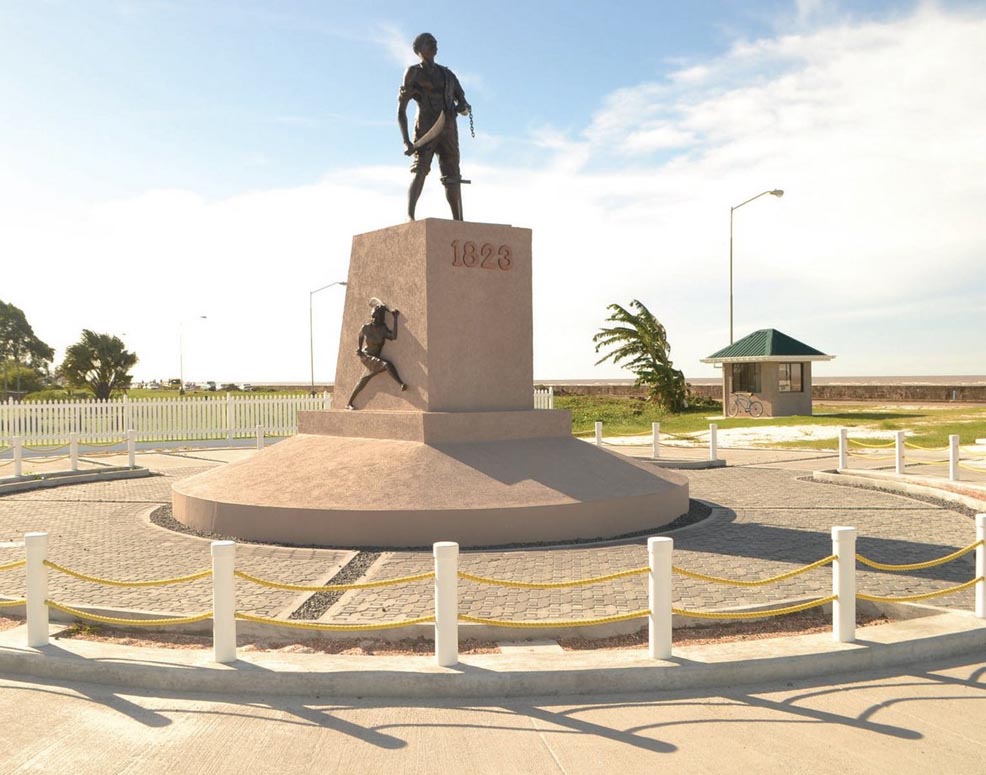 Georgetown, Guyana – (August 16, 2016) President David Granger will be attending a commemorative ceremony in observance of the 193rd anniversary of the Demerara Slave Rebellion of 1823 on Saturday August 20 at 08:00h at the 1823 Monument at Atlantic Avenue (Kitty sea wall).
The ceremony is being hosted by the Education Ministry's Department of Culture, Youth and Sport in collaboration with several African cultural groups in Guyana.
This is the first time that a national ceremony is being held to commemorate this historic event at the monument site since its unveiling in 2013.
The Demerara Slave Rebellion of August 18, 1823 was the largest in Guyana's history. It started on Plantation Success, East Coast Demerara and spread to other estates in the county. The revolt, which saw the involvement of about 10,000 slaves from over 50 plantations, intensified the process that led to the abolition of slavery. The 1823 Monument was designed and built by United States-based Guyanese sculptor Mr. Ivor Thom.
Monument, Demerara Revolt 1823