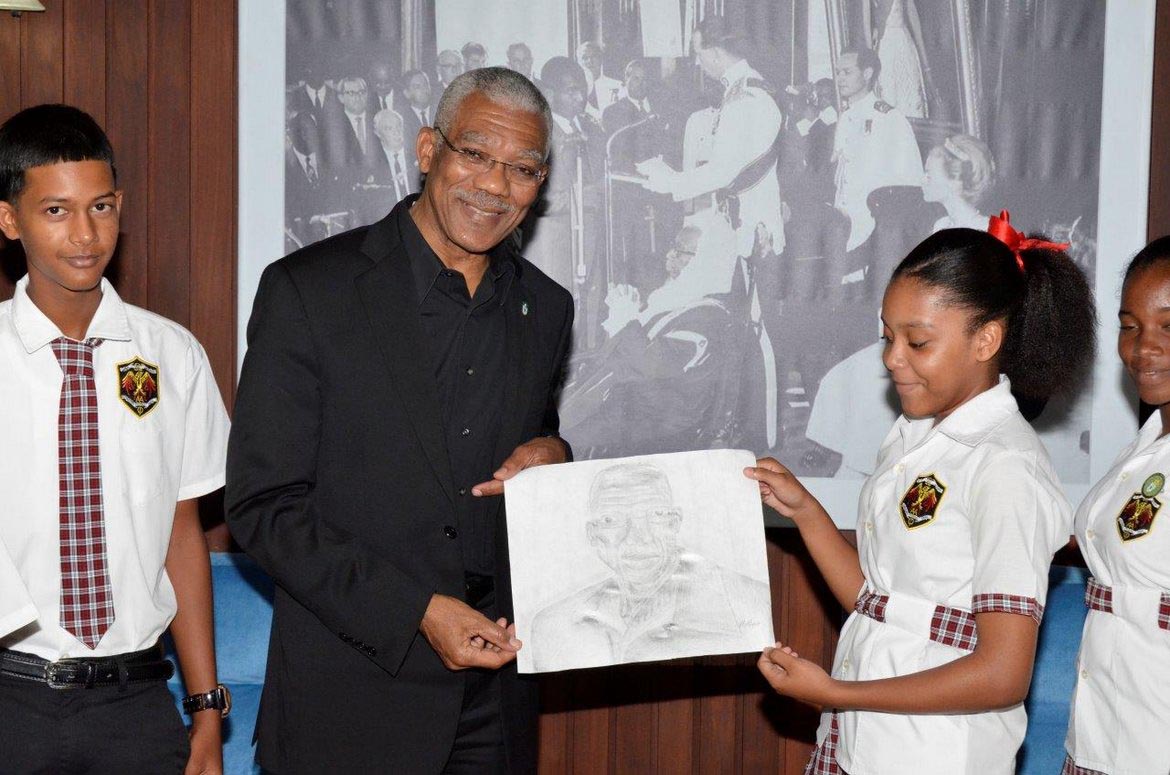 Georgetown, Guyana – (August 4, 2016) President David Granger, today, received a portrait of himself, drawn with charcoal, from fourteen years old Hannah Monroe, a student of the Phoenix Elementary School, located on the Soesdyke Highway.
The budding artist made the presentation during a visit to the Ministry of the Presidency today with her parents, Mrs. Carol Monroe and Mr. Bruce Monroe and several other students from the school.
Fourteen years old Hannah Monroe hands over the portrait she drew with charcoal to President David Granger, earlier today at the Ministry of the Presidency.