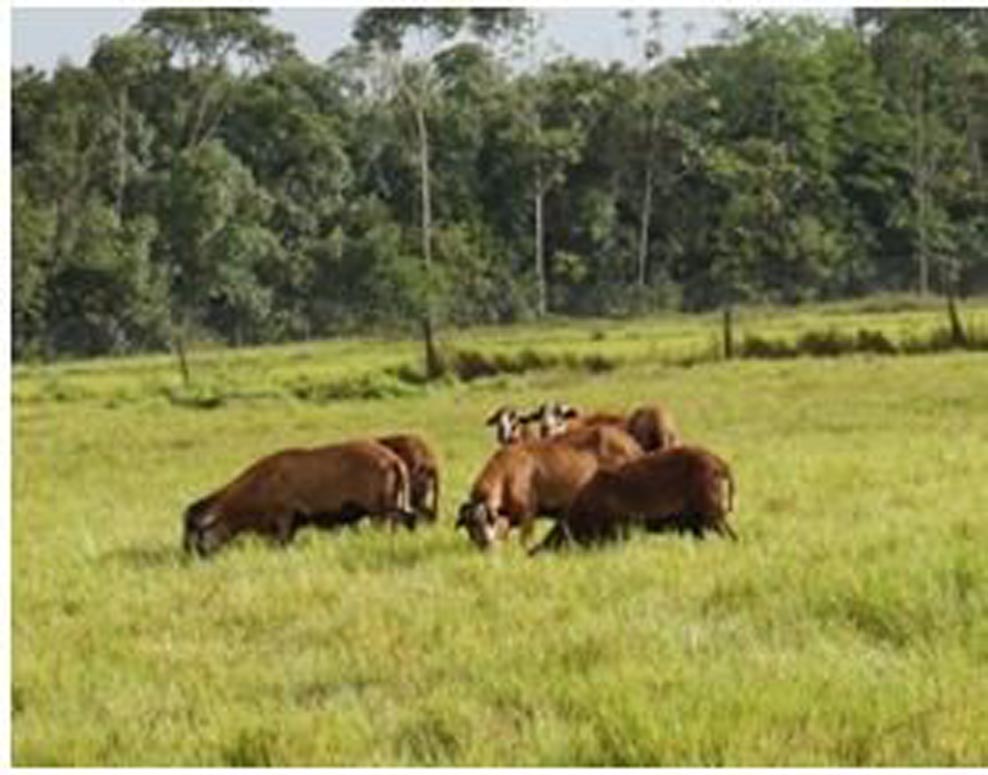 Georgetown, Guyana – (July 16, 2016) As Guyana aims to become a self-sufficient, food secure nation with the capacity to serve the Caribbean region, a number of key initiatives are being implemented. President David Granger has, on several occasions, commented on the vast agricultural potential of Guyana, particularly those regions of the country where it is already a primary source of income. On the Occasion of World Food Day in October last year, President David Granger said that greater food security is one of the means of eliminating extreme poverty and hunger within the next 15 years. The President has also, during visits to several parts of the country, commented on the vast potential of Guyana's agricultural regions, noting that they hold the key to Guyana becoming a food secure and environmentally sustainable country.
Moreover, as the Food Import Bill of the Caribbean Community stands at a cost of approximately US $4 Billion, President Granger has said that CARICOM's food insecurity must be reversed if the region is to survive.
The President made these comments at the opening ceremony of two farm to market roads in Parika, in the Essequibo Islands-West Demerara Region, and reiterated the need for investment in these areas, which he referred to as "agriculture powerhouses" to ensure the increase agriculture production.
Cattle grazing in the pastures of the Guyana Livestock Development Authority on the East Coast of Demerara
"Our farmers can contribute to regional food security by increasing agricultural output… Guyana can play a meaningful role in becoming the rice bowl and vegetable basket [of the Caribbean]. We can play such a role through investment, through infrastructure, through information and through innovation," the President said.
Of course, Guyana's potential for tackling regional food insecurity also extends past the areas of crop production. It is here where the work of institutions such as the Guyana Livestock Development Authority (GLDA) becomes apparent. The GLDA's mandate is to focus on the improvement of livestock production and ensure a healthy livestock population so as to provide wholesome livestock products – both meat and dairy- to countrywide and potentially for exportation.
The GLDA has placed professionals across the country and this group includes livestock officers, livestock extension agents, veterinary officers and other professionals, who are required to perform visits, support training and provide various forms of assistance to the farmers in those communities.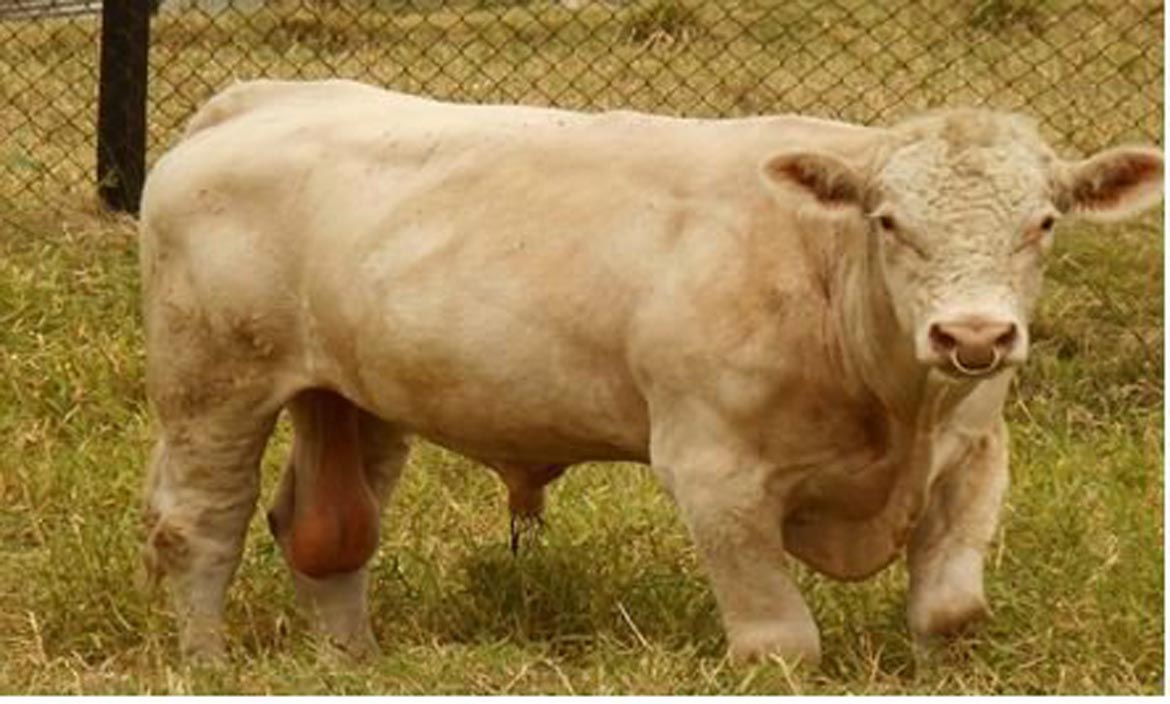 The Charolais Bull
Moreover, Chief Executive Officer of the GLDA Mr. Nigel Cumberbatch explained that the GLDA's headquarters in Mon Repos is also involved in several large scale programmes aimed at research and other aspects of livestock production. Among the programmes, which they are most proud of is the Hatchery, which he boasted incubates in excess of 70,000 eggs weekly and hatches in excess of 15,000 chicks weekly.
The agency is also very proud of their work in the area of artificial insemination, having moved from importing semen straws to now using local product for breeding. One of the institution's livestock officers, Ms. Abiola Douglas explained that the work conducted in artificial insemination aims at producing better genetic breeds of livestock in the country by processing, storing and utilising semen from locally bred livestock and inseminating the livestock of farmers so as to improve the quality of the breeds. "We have been successful in processing and inseminating and getting results for the past five months now. We are still in learning process, but so far, we have seen about 70 percent positive results," she said. It is hoped that in the future, Guyana could possibly move to even exporting product for Artificial Insemination purposes in other countries.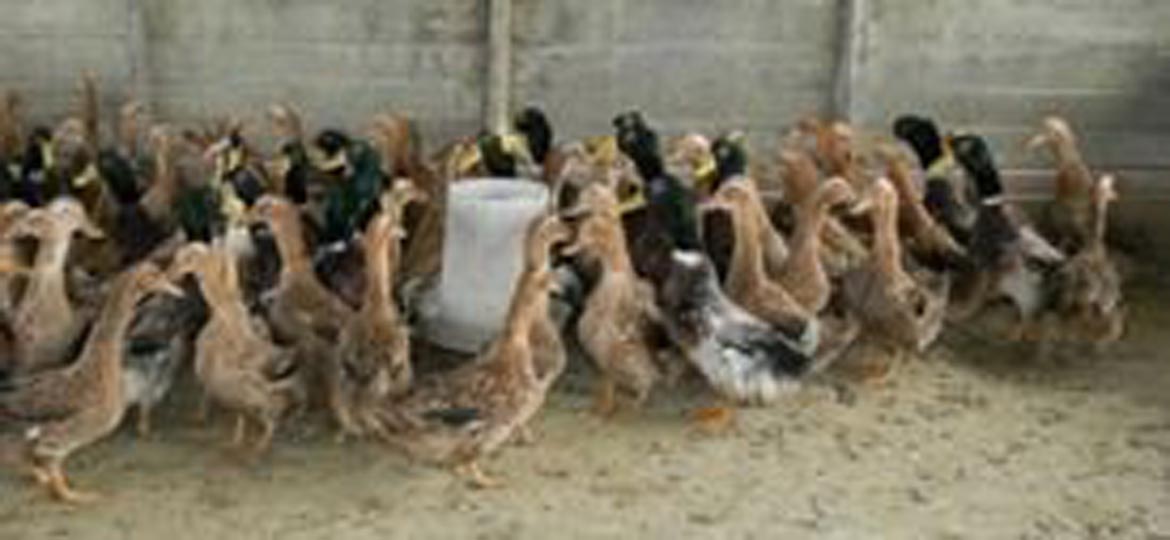 The ducklings, known as the 'Khunshan ducks' are also reared by the Guyana Livestock Development Authority at their location on the East Coast of Demerara.
Speaking on the potential of the farm itself, GLDA Farm Manager, Mr. Winfield Washington said that due to the work in artificial insemination, they have been able to produce livestock at a heavier weight within a shorter time, and have been using this as a grading system of their progress. "We look to increase the amount of meat in a shorter time and we look at that as a grade system, because in terms of food security, if one animal can produce meat for two in a shorter time then that is good, and that comes with our genetically improved breeds," he said.
Also located at the headquarters is the newly established Veterinary Services Laboratory. Acting Manager, Dr. Dane Hartley explained that within the two years of its establishment, most of the work has involved putting measures in place to make the facility fully operational, but added that currently they do provide several lab services and conduct other research based projects. "We have made quite a bit of progress. We have a serology department that is pretty much functional and now working to build a microbiology department fully functional so that we can meet the needs of farmers, exporters and practicing veterinarians. We are also pushing to have histopathology and pathology department as well. Building these departments is to lend support to what we have and to help vets to come up with solid diagnoses that can solve problems that farmers and animal holders on a whole may be facing," Dr. Hartley said.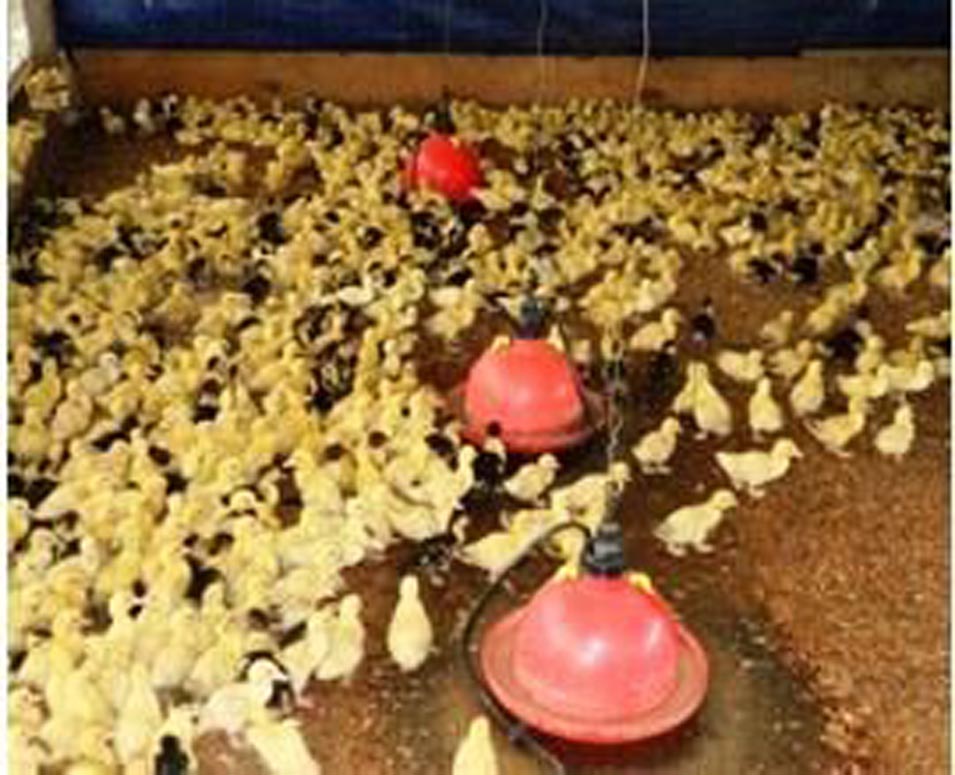 Some of the ducklings which are reared by the Guyana Livestock Development Authority.
All of these projects combined is part of the mandate of the GLDA to tackle problems faced the livestock farmers and provide solutions that will ensure better work output for their farm products. Currently, the Upper Takutu-Upper Essequibo region, which was once known for its cattle production, has seen significant decline in this area. During a recent visit to the Rupununi, Mr. Cumberbatch revealed that the farmers have provided several recommendations that they feel will aid in tackling the issue. Some of recommendations the farmers have made include the provision of a new abattoir to help them market their meat, the introduction of new and improved breeds of animals so, expansion of marketing opportunities by marketing their meat to Georgetown and Brazil.
As a result, the GLDA is also working closely with the farmers and has increased its staff complement in the region. "We are having discussions with the Inter-American Development Bank and we are looking to ensure that the slaughter facilities in the Rupununi are improved. We are also looking at establishing of a model station, which will look to deal with both livestock and crops and we are looking at pastures and other management systems," he said.
Other problems facing farmers countrywide include the challenge of finding adequate markets and the changing market prices. The GLDA, therefore, assists in helping to reduce the cost of production and in trying to ensure that genetic potential of the animal is exploited to its fullest and in order for them to do so. "We also ensure that the feed they produce for the animal is the right type as well and look to see that the management system is one that assists in reducing time it takes to get the animal to market in a shorter time so cost of production is lower and can sell at a price that is affordable to the consuming public," he said.
There have also been issues regarding the lack of adequate pasture land and lack of adequate transportation, which can hinder production. On the matter of pastures, Mr. Cumberbatch said that adequate land for grazing is a necessity that many farmers tend to overlook, but that the benefits of providing adequate pasture land to livestock far outweigh any disadvantages. With regard to transportation, noting that as a significant problem, the CEO said that the institution is working to improve the way they transport cattle and other livestock across the country as well.
With all this work and aim toward self-sufficiency, on the other hand, the question arises as to whether the country is producing meat at a level that could also be exported. In this regard, Mr. Cumberbatch said that there is some way to go before the country can begin to export meat and meat products. The reason for this, he said, lies in the issue of inadequate abattoir and slaughter facilities. "Unless we can put in proper slaughter facilities it will be extremely difficult for us to export livestock products. With poultry, we need to do a risk analysis and if we do that and find that our risk is not that great then the possibility exists to export poultry products, but in terms of other meat, the need of a proper abattoir is critical," he said.
But even as the GLDA tackles these problems, it is still certain that the livestock sector of Guyana is secure as the country's livestock production is at a sustainable level, which sees little to no importation of products with the exception of processed meat and dairy. As time goes by, efforts will be made to create a vibrant dairy industry, thereby reducing the imports of these products altogether.