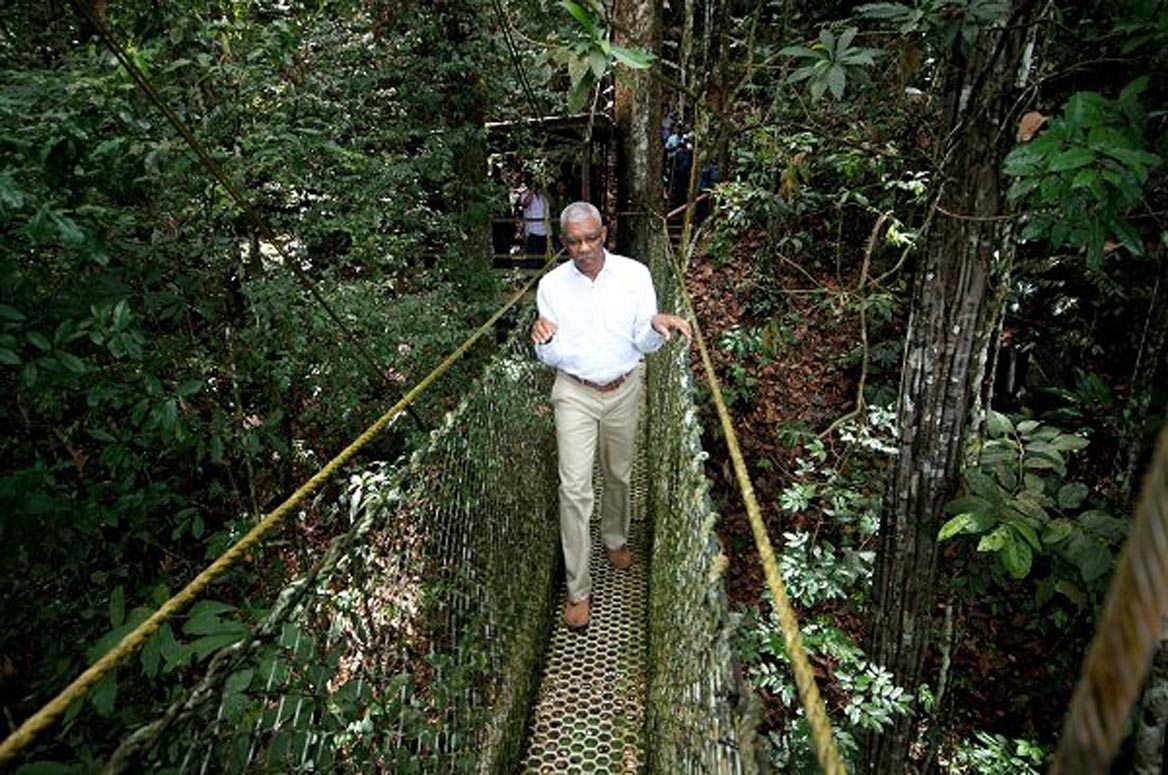 Georgetown, Guyana – (June 25, 2016) The Iwokrama International Centre for Rain Forest Conservation and Development (Iwokrama) sits at the very heart of Guyana and is a reserve flowing with rich potential and biodiversity. It is located in the Potaro-Siparuni and Upper Takutu-Upper Essequibo Regions and was established prior to the United Nations Conference on Environment and Development held in Rio de Janeiro, Brazil in 1992.
President David Granger has expressed that his vision for Iwokrama is that it evolves into a centre for educational tourism for local and international students. Conservation and the protection of the country's natural patrimony is a central element in the President's green agenda and as such Iwokrama will become a centre for primary and secondary schools, as well as a University of Guyana and regional and international students for practical education in biodiversity, botany and zoology.
The preserve is home to some of the world's largest and most endangered species referred to as the "Giants of El Dorado" and include the Harpy Eagle, the Jaguar, the Giant Anteater, the Giant River Otter, the Arapaima, the Anaconda, the Black Caiman, and the Giant River Turtle. As for flora, over 1,500 plants have already been identified, including Anatto, greenheart and crabwood and purpleheart trees. There are 500 species of birds including the Guianan cock-of-the-rock, the Harpy Eagle, Crestless curassow, Crimson fruitcrow and Gray-winged trumpeter.
President David Granger is the first sitting President to cross the canopy walkway at Iwokrama
On the most recent edition of The Public Interest, President Granger expanded on Iwokrama's potential as a centre for education, referring to it as the greenheart of Guyana. "Iwokrama is the single most important environmental project. We cannot understate its importance to the economy and the education of young people, and I hope more young people will get the opportunity to go there and see what the real Guyana looks like apart from the coastland," he said.
During a recent visit to Iwokrama, President Granger and First Lady, Mrs. Sandra Granger spent some time at the facility. The President stated that part of the purpose of that visit was to learn more about Iwokrama and to assert his government's commitment, but to also ensure that it fits into the long term. "The country is aiming at sustainable energy and protecting its biodiversity and ensuring that the economy thrives, and part of purpose of Iwokrama is to teach the world…the continent, the country, the Caribbean how forests can be sustainably managed," he said.
During his visit to the Canopy Walkway, the President expressed a deepened sense of national pride and his wish for more Guyanese children to get the chance to witness the splendour that the location has to offer. "At present there is a focus on marketing and business and sustainable development… It is a huge area of 371 square kilometres and there is room for a variety of activities and my emphasis will be on biodiversity, botany, zoology and focusing on protecting our flora and fauna and preserving our wildlife… We want to see this as part of the education system," the President said.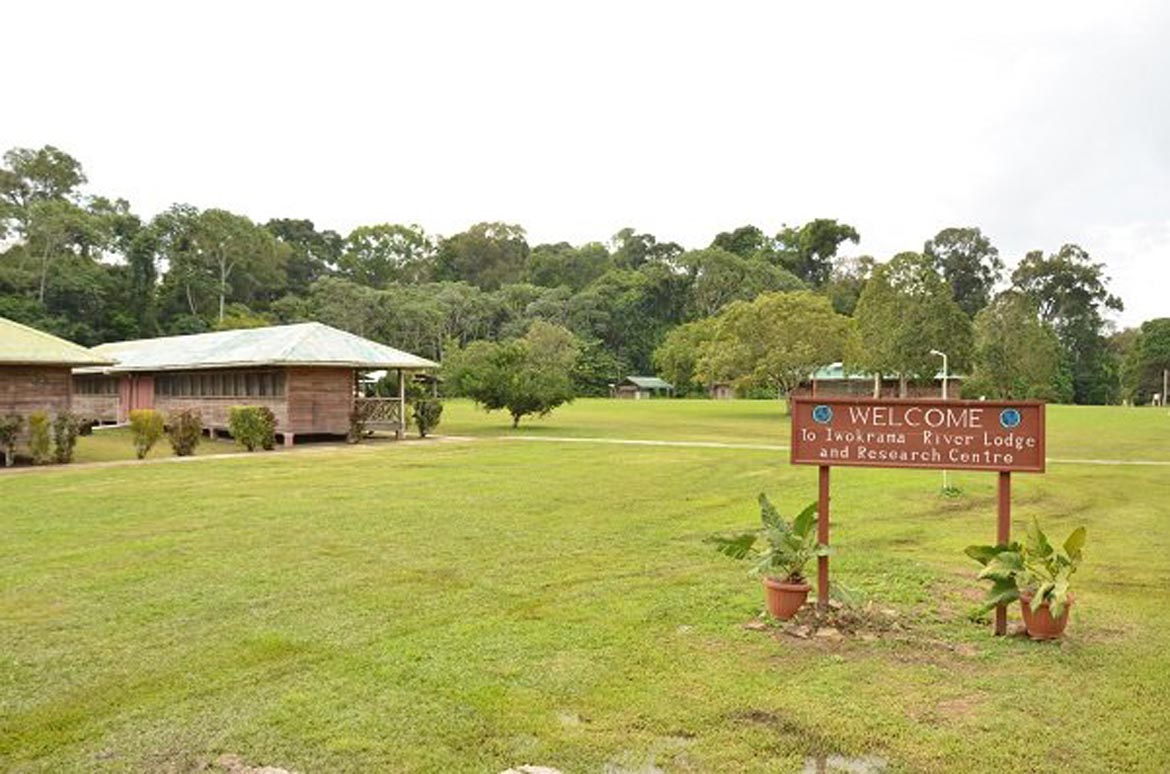 Supporting this vision, Iwokrama, Director Resource Management and Training, Dr. Raquel Thomas-Caesar said that the centre has a large potential for this type of education tourism. "Training falls under what you may call educational tourism because you have students who come and have an opportunity to learn about Iwokrama but other groups come in and do different types of research," she said.
She said that several groups already visit the centre as part of research programmes, and these include both local and international students. Chief among these is Operation Wallacea, where groups of academics from European and North American universities conduct biodiversity and conservation expeditions. University of Guyana and High School students already benefit from research expeditions as well, and despite the cost there has been an increase in the visits of these local groups.
Dr. Thomas referred to Iwokrama as having the potential to be an international centre of excellence for training; one which stands on par with other protected areas around the world, which can give researchers and tourists a unique experience.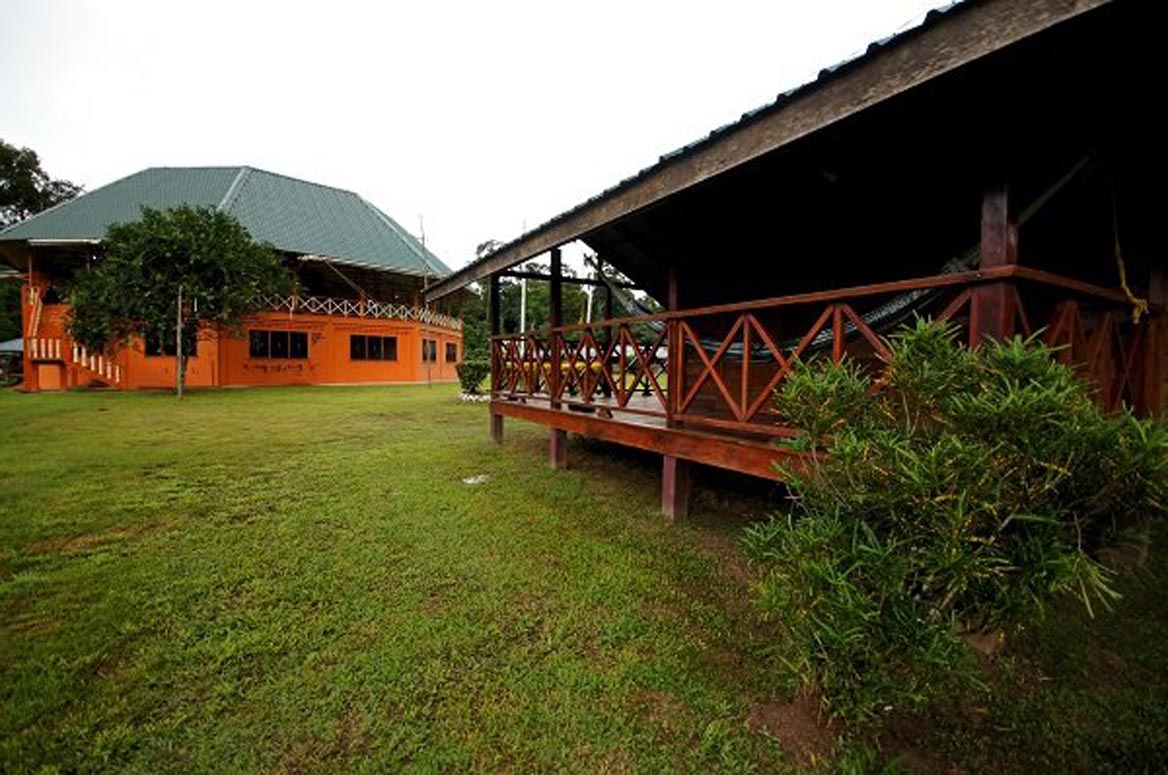 Imagine a day in a hammock at one of the cabins at Iwokrama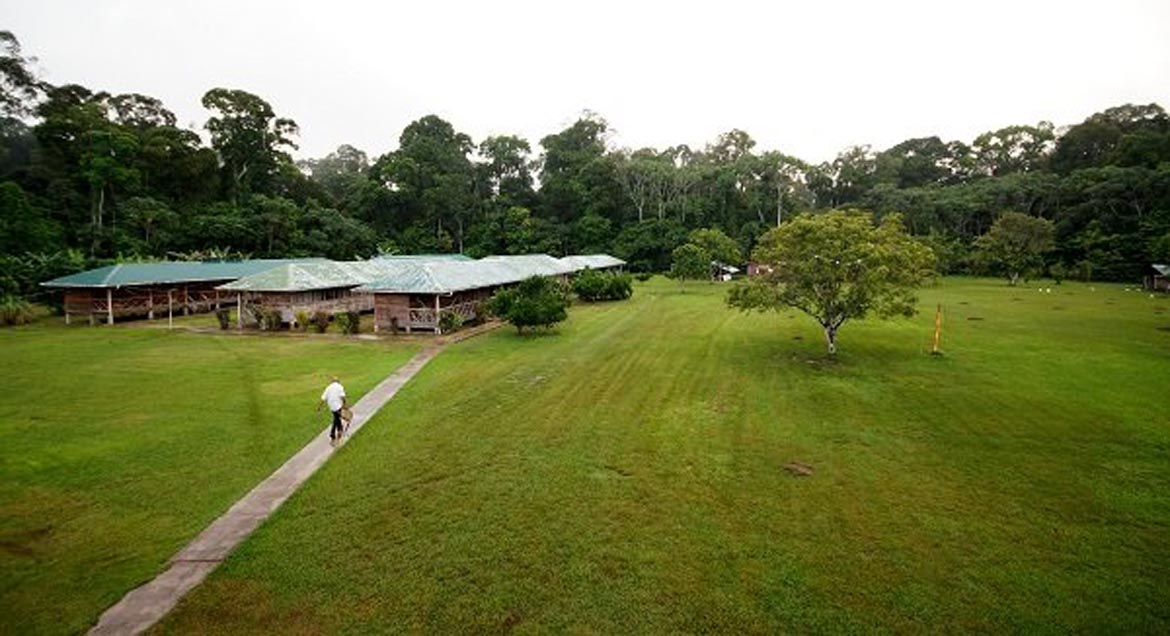 The guest cabins at the Iwokrama Centre
First Lady, Sandra Granger herself is sold on the President's vision for Iwokrama, said that the location would be a good laboratory for testing the country's transition to clean energy and biodiversity. She believes that the reserve can also play a major role for creating a new database of different species of flora and fauna. She noted, too, that once access to Iwokrama is made easier, it could serve as a worthwhile attraction, which will invite a sense of appreciation and love of country.
However, in order to make this vision a reality, the problem of access must be solved. With Iwokrama sitting in the heart of the hinterland, it is no secret that access by road is an unwelcome adventure in itself. While Government explores opportunities to tackle the cost prohibitive problem of developing the road between Linden and Lethem, the by air option has been placed squarely on the front burner.
The Fairview Airstrip, just minutes away from the Iwokrama River Lodge, is being transformed with an extended runway and the construction of an aerodrome.. "The lack of infrastructure prevented us from tapping into its potential. Once the [Fairview] aerodrome is completed, visitors will be able to travel to Iwokrama in 45 minutes… part of problem was very expensive and difficult to get to Iwokrama [but once these issues are fixed] I expect there will be a boost in education, tourism and economic sustainability itself," the President said.
Since its establishment, the Iwokrama Centre has depended heavily on donor funding. The President said, however, that Guyanese should become more involved in the protection of the nation's patrimony, but that this effort would involve more than just Government participation. We expect the corporate community and civil society to understand the importance of Iwokrama to the green agenda and to the livelihood of Guyana as a whole. So it is not going to be a government project, but a national project. It is going to be a national project and I expect that in the fullness of time, not only the Commonwealth would adopt it more fully, but the Caribbean Community will understand its importance to their future [as well]," the President said.
Chief Executive Officer of Iwokrama, Mr. Dane Gobin said that even after 20 years since its establishment, Iwokrama is still very much a relevant facility with regard to climate change, sustainable development and other eco-based areas, adding that Iwokrama's potential and purpose aligns well with President Granger's green agenda. Mr. Gobin stated, however, that they are working to change the financial model of the entity as it cannot continue to rely solely on donors due to the pressures of other global priorities such as terrorism, natural disasters and poverty.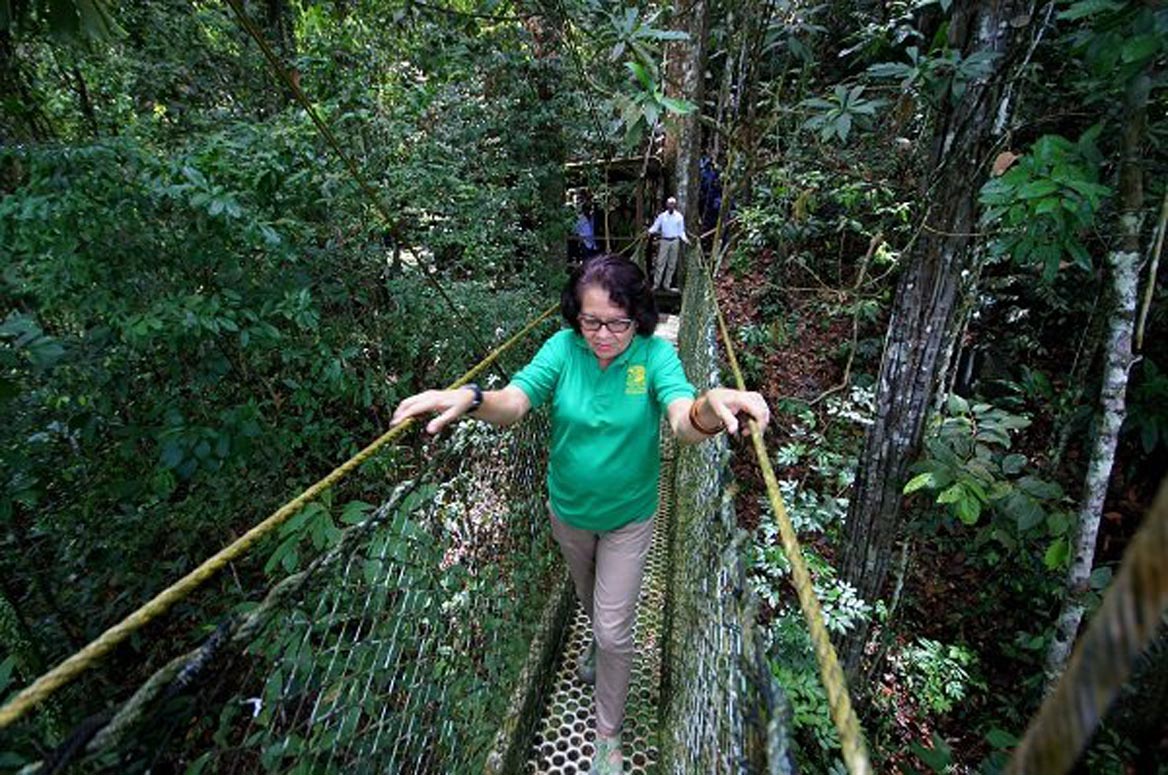 Ladies first! First Lady, Mrs. Sandra Granger crosses the canopy walkway as President David Granger waits his turn in the background.
One major aspect of the change in financial model, he said is the diversification of revenue sources, and this includes a sustainable forestry project, which will be certified by the Forest Stewardship Council. This project is intended to demonstrate that a profit making logging enterprise can be done without changing or damaging the characteristics of the forest.
He noted that Iwokrama will continue to market itself as a tourist destination and added that with the Fairview aerodrome will allow easier access to the location. Iwokrama sees on average 1100-1300 tourists annually; a small number, but one which has grown in comparison to an average of 60 tourists annually up to 1999.
Expanding on the tourism potential of Iwokrama, Director Resource Management and Training, Dr. Raquel Thomas-Caesar, explained that the location serves as part of the entire "Rupununi Package", which in itself serves as a main attraction in Guyana's Tourism product. She stated that tourism forms a major part of Iworkrama's move towards a business development plan aimed at augmenting fund raising ventures.
A multi-dimensional revenue stream is more than feasible since Iwokrama itself offers diverse opportunities. In addition, according to Dr. Thomas- Caesar, the centre continues to have a positive impact on members of the hinterland communities in its environs.
"Sometimes it's difficult to explain Iwokrama, because it is so multifaceted. It's not just these businesses that we are doing but the other benefits that we have seen over the past 15-20 years. Most of all our local capacity building has shown immense success in terms of working with wildlife experts in the communities. We are now seeing a lot of community members who have passed through Iwokrama are now in leadership positions in their communities," she said.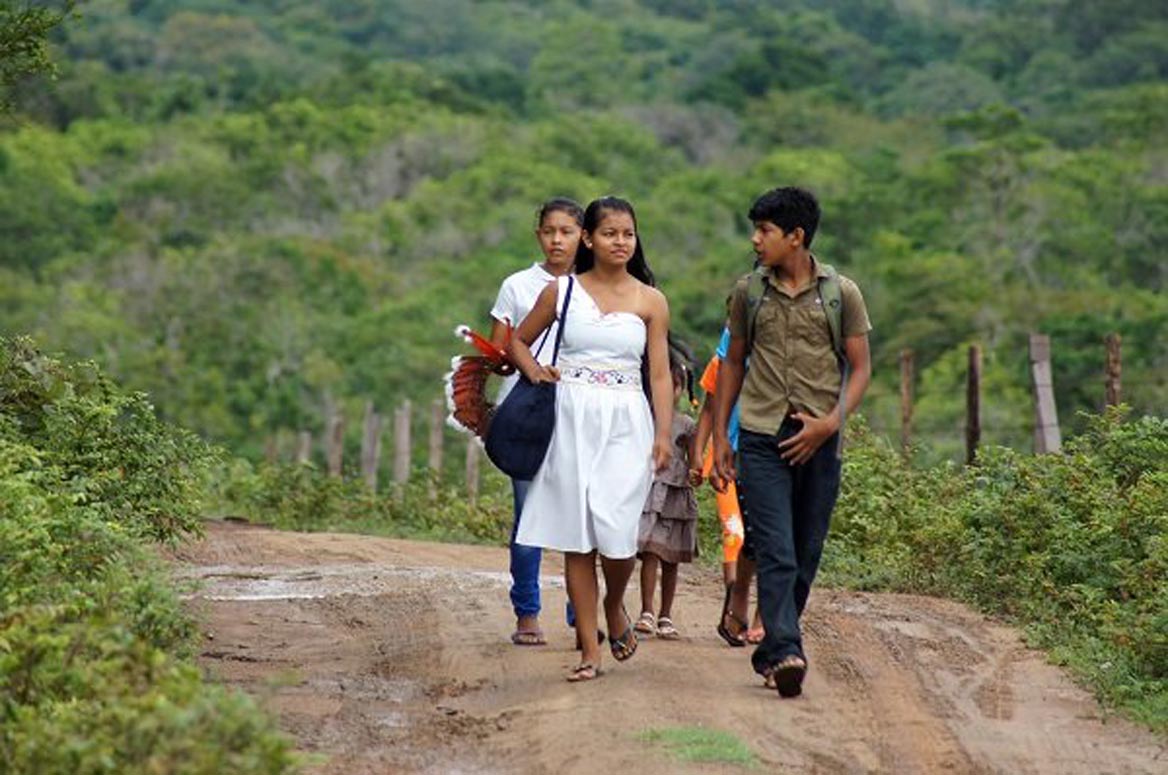 Children of Surama, one of the communities near the Iwokrama Centre
The close working relationship, to which she refers, includes partnerships with 20 local communities in close proximity to the Iwokrama Forest. These communities fall under the umbrella organisation, the North Rupununi District Development Board.
Despite the financial constraints being faced by the reserve, it remains a natural haven with great potential, and a location that Guyanese can be proud of as an international centre, which can make immeasurable contributions to Guyana's Green Economy.
With the global nature, adventure, culture and eco-tourism market growing each year, Guyana and Iwokrama are well positioned to cash in. As a natural habitat of a large number of flora and fauna and Macushi communities in its environs, Iwokrama is one of the jewels in Guyana's tourism product chest. A Macushi word, which means "Place of Refuge", Iwokrama according to legend was named when, during tribal warfare, the Macushi people sought refuge from their enemies in the surrounding mountains. Today it is an escape for world weary tourists searching for something different.
The late President Desmond Hoyte dedicated Iwokrama to the Commonwealth in 1989 at the Commonwealth Heads of Government meeting in Malaysia. This gift to the world spans 371,000 hectares of intact rainforest.