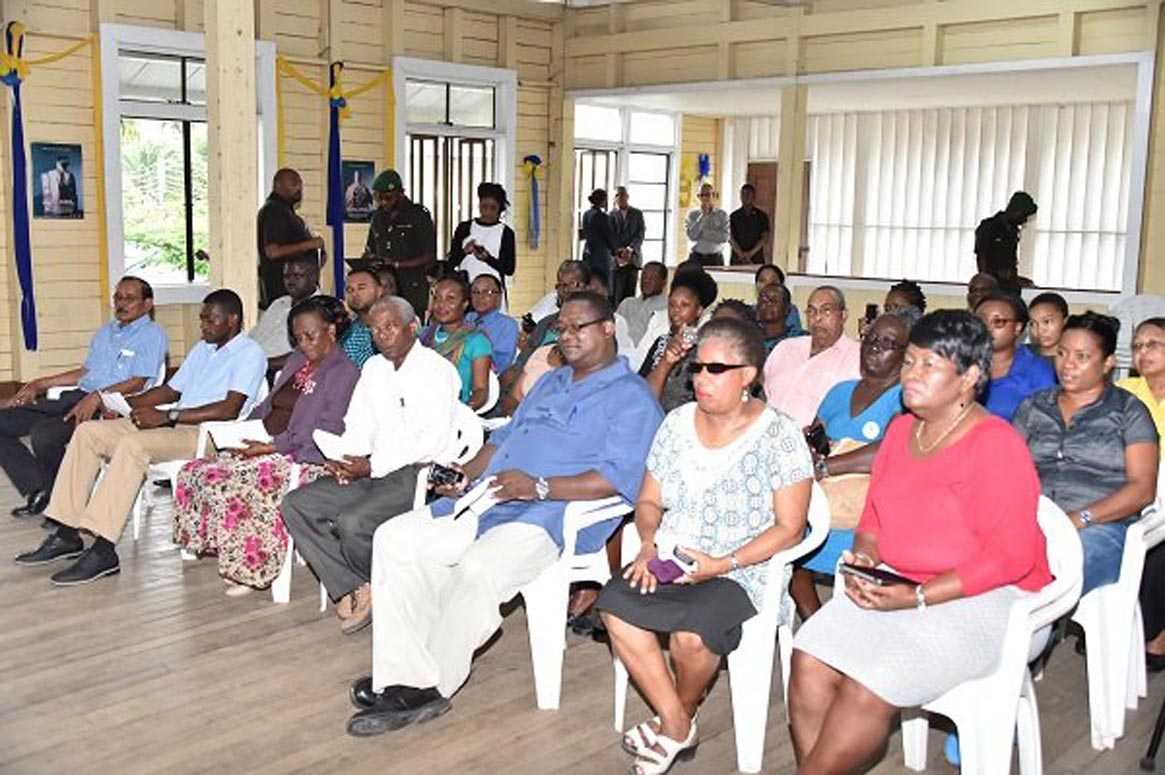 Georgetown, Guyana – (June 23, 2016) President David Granger, today, saluted the Guyana Public Service Union (GPSU) for its contribution to the struggle for Guyana's Independence and reiterated that he is not "interested in an unhappy, untrained, under-equipped and unprofessional public." The President made these remarks during his address at the unveiling of two plaques to commemorate the 50th Anniversary of Guyana's Independence.
The President's remarks come at a time when the Government and the GPSU are discussing a new approach to wages and salaries for state employees rather than the imposed cross the board increases, which had become the norm. The President had established a Public Service Commission of Inquiry (COI) to examine, advise and report on the salaries, conditions of services, training, and other matters pertaining to the improvement of the efficiency of the performance of the public service and the wellbeing of public servants in the public sector. Now that the COI Report has been submitted the administration continues to demonstrate its commitment to a consultative approach.
The plaques, which were unveiled this morning, are affixed to the facade of the building that houses the GPSU's headquarters at the junction of Shiv Chanderpaul Drive and Regent Street, Bourda, where the ceremony was held, and at the Union's Sports Complex in Thomas Lands.
The President noted that the GPSU's journey over the last nine decades has not been an easy one, as the Union played a significant role in safeguarding the rights of ordinary public servants in the colonial and post-independence periods.
Members and staff of the Guyana Public Service Union
"None of you could have been a public servant. None of you could have gone to certain clubs in Georgetown and none of you could have aspired to reach the highest positions in the State… Guyanese were being kept down under the British Empire and the GPSU… -it was then called the BGCSA- was part of the struggle for 'Guyanisation' [and] part of the struggle for Independence. When we commemorate the 50th Anniversary of Independence it is not just a ceremonial occasion. It is a landmark that you, as part of an organisation, contributed to making Guyana free," President Granger said.
Since taking Office, the President has embarked on a process to enhance the overall performance of the public service in Guyana.
President of the GPSU, Mr. Patrick Yarde said that said while the Union and the Government will, from time to time, face each other across the negotiating table they both share a common commitment to the development of the public service and the country as a whole.
"These two institutions, the Government and the GPSU, are significant players in both the working and social lives of the nation's public servants… The role of our union extends beyond worker representation in various ways and in so many circumstances. We have publicly identified ourselves as patriots and as contributors to the building of this nation," Mr. Yarde said.