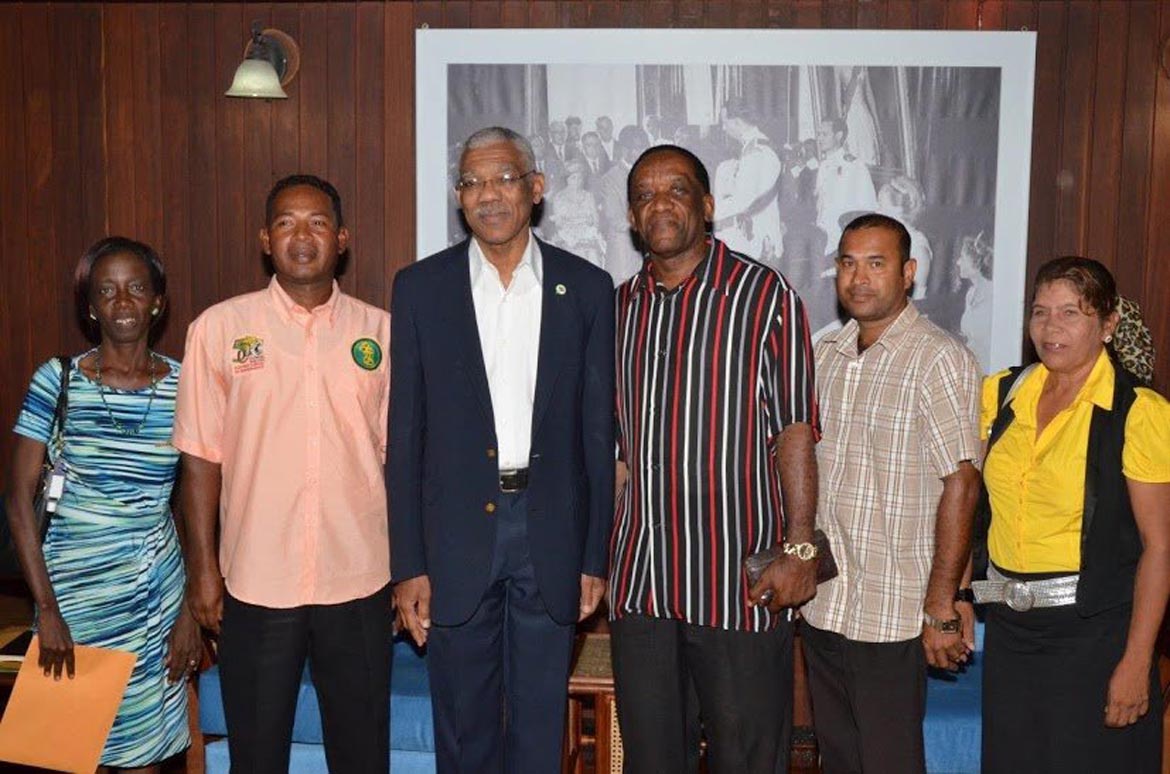 Georgetown, Guyana – (June 16, 2016) President David Granger, earlier today, accepted an invitation from the Solomon's Temple in Philippi, East Berbice-Corentyne (Region Six) to participate in their fifth anniversary celebratory church service on August 21.
Pastor Ewart Bagot, who presented the invitation to the President during a courtesy call paid on him at the Ministry of the Presidency, said that the church would be honoured if the President attended its celebration.
President Granger agreed to join in their celebrations, barring no urgent changes to his calendar.
President David Granger is flanked by, from left to right: Ms. Viola Benn, Mr. Rawle Medford, Pastor Ewart Bagot, Mr. Rajin Raghunandan and Ms. Maureen Paul after the meeting.