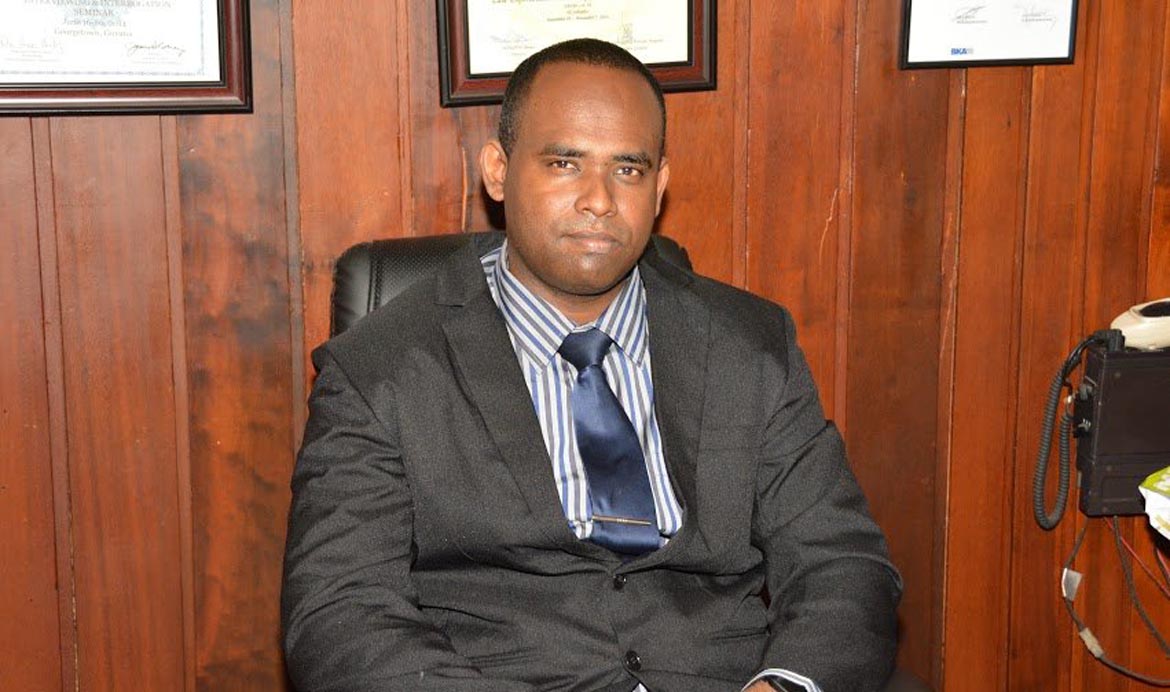 The Guyana Police Force (GPF) has in the past months seen significant growth in its capacity as well as an increase in public trust, leading to the reduction of crime at all levels and Commissioner of Police Mr. SeelallPersaud has said that this is due to a change in the administration.
With a 19 percent reduction in all serious crimes as of April this year, the evidence suggests that crime-fighting efforts are beginning to bear fruit. On his assumption to Office, President David Granger made the safety and security of citizens and visitors to Guyana a priority. He set up weekly security committee meetings with the Commissioner of Police and the Chief of Staff of the Guyana Defence Force (GDF), along with other key security officials and has been actively leading the fight against crime.
The President has acknowledged that more work still needs to be done but has spoken extensively on some of the changes that have been implemented. "We are augmenting the strength of the police force overall. It is about 20 percent under strength; we want to bring it up to strength. We have augmented the strength of the [Criminal Investigation Department] so there are now more and better trained detectives… Even our critics have accepted and acknowledged that crimes are being solved much more quickly than ever before," President Granger said in response to questions from reporters on the Public Interest on May 6, 2016.
With increased support and capacity building efforts being meted out to them, the GPFhas seemingly attacked their unenviable task with renewed energy. Over the past several months, they have been ardently working to ensure that all aspects of the Force are improved so as to operate at its utmost efficiency. The country has admittedly seen an increase in the speedy solving of crimes and police response. Commissioner Persaud said that the reason for this improvement is two-fold, and deals primarily with the increase in ranks and the increase in public interest.
Crime Chief Mr. Wendell Blanhum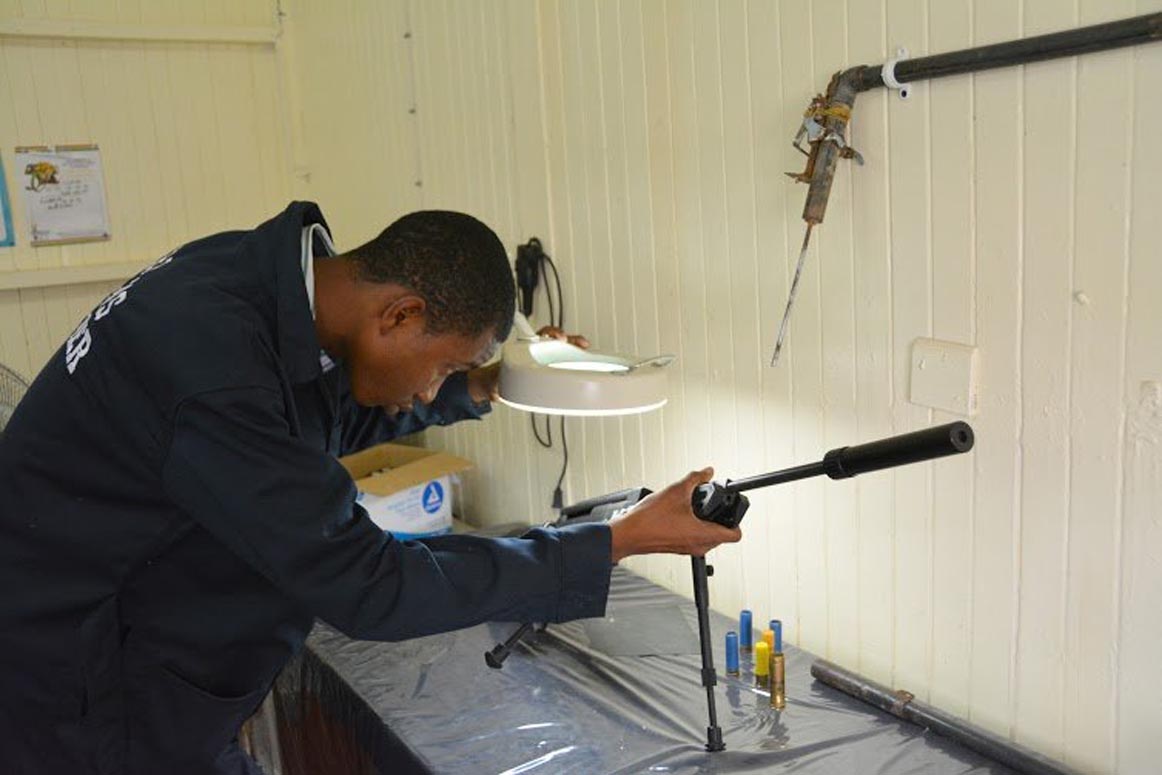 Firearm and Ammunition Examination plays a key role in helping to solve crimes
The Commissioner admitted though that up to 2014, the Force had been at a shortage of its expected quota of police officers. By next year, the Commissioner is certain that the Force will achieve its full complement."We have more ranks now.We have had a big shortage and then we had an expansion in the establishment. We had difficulties recruiting but we no longer have that difficulty.We have about 1200 applications currently. Before there wasn't much interest in the police force but as we go out into the communities and engage people and they see how they operate, there are people who realised that that is what they wanted to do and so we started getting a flurry of applications," he said.
Regarding public participation in providing information to the police, Commissioner Persaud stated that due to an increased number of partnership programmes established by the Force across the country, persons have been able to develop a better sense of trust in the police. "We go into communities to work with people and that has really developed public trust. So there are things happening where years before nobody sees or knows anything and now even before police start to do their canvassing for information, people are coming forward to give statements. That is why now you see a high profile crime occurring and a few days down the line people are arrested and charged," he said.
He also noted that these changes are connected to the renewed sense of nationalism that has been sweeping the nation. "Trust is a big thing and if they don't trust the top then it's hardly likely that that trust will be heavy at lower levels because no matter how they trust you operating in the middle, I wouldn't come forward because those instructing you are not trusted. There has been a renewed trust since the change of the administration and we have noted that and it has worked well for us," he said.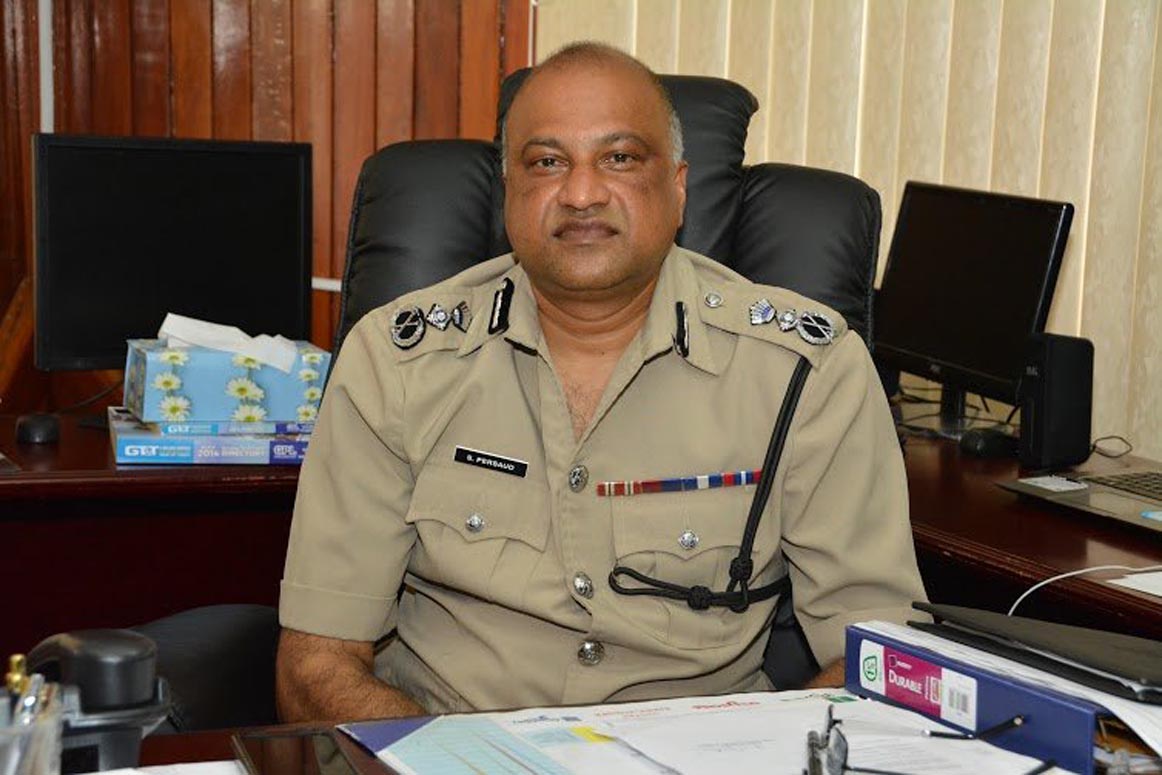 Commissioner of Police, Mr. Seelall Persaud
With the addition of more vehicles, enhanced technology, structural adjustments and audit and inspection exercises to monitor behaviour, the Commissioner saidthat the Force is operating at a level that is more effectively able to tackle crime.
Yet there has been skepticism by members of the public as a result of the incidence of some high profile crimes over the past few months. These violent crimes make it difficult for some to believe that the reported 19 percent reduction in violent crime is accurate.The Commissioner said that this comes from an emotional place, where due to past experiences the public is quick to revert to a place of fear. "Action is driven from emotion rather than thinking, so they see high profile crime and it takes them back to a stage when things are really bad so that fear comes up again," he said.
Golden Jubilee security initiatives
Guyanese have just celebrated the 50th Anniversary of the Nation's Independence. With several major events and large visitor arrival numbers, the GPF amped up security measures. It was important that people felt safe as they participated in the Jubilee. Additionally, Operation Dragnet, which was launched in December 2015 and extended until the end of the celebrations, has assisted in the overall reduction of crime. Dragnet is a joint security initiative between the GPF and the GDF and was formed to tackle national security threats.
Due to the influx of tourists and the plethora of activities, which attracted large crowds, the GPF had the arduous task of ensuring that these events were observed with little to no incidences of crime. Moreover, as Guyanese and visitors traveled to and from and converged at different venues throughout the country, efforts to ensure that they were safe were also implemented.
Commissioner Persaud explained that added security and patrols were implemented along the East Bank Demerara route and within villages along the way. For special events and places of entertainment strict security measures were put in place to ensure that patrons felt safe during the celebratory season.The Commissioner said that increased security presence was also made available for the extended curfew hours.
Expanding on the measures put in place to tackle crime at this time, Crime Chief, Senior Superintendent Wendell Blahnum, explained that regular foot and mobile patrols were deployed within all Divisions.He added that there was also 24-hour surveillance of key areas around the city, at the DemeraraHarbour Bridge and around the Camp Street Prison via CCTV cameras. Additionally, he stated that crime tips werepublicised for sensitisation purposes on how persons can protect themselves. "Our duty is to serve and protect the members of the public, so we must ensure that all measures are put in place that would enable us to carry out our duty," he said.
Commander of the 'A' Division Mr. Clifton Hicken said that through the efforts of Operation Dragnet, the activities for the Golden Jubilee celebrations were largelyincident free; an accomplishment that the Force is proud of.
Like his colleagues, Commander Hicken also noted the increased participation of the public in assisting the police. He added that the increased access given to the public to Commanders and other senior officers has also assisted in this process. "I don't think the prevalence and access members of the public are getting to the commanders and sub division officers was realised before. Now at every police station the Commander's and all senior officers' numbers are on billboards at the stations so any member of the public can have access to them and its working because it's expected that when you have access, your problem will be solved and that is building confidence now too," he said. Commander Hicken assured that the Police Force is committed to honouring their duty of keeping the public safe.
It is with this mandate in mind that the Guyana Police Force assures the nation that they can go about their business with confidence in their safety and with the knowledge that the police are on high alert and stand ready to clamp down on crime. And while there is more work to be done, at this time it is safe to say that Guyanese are nonetheless in good hands.