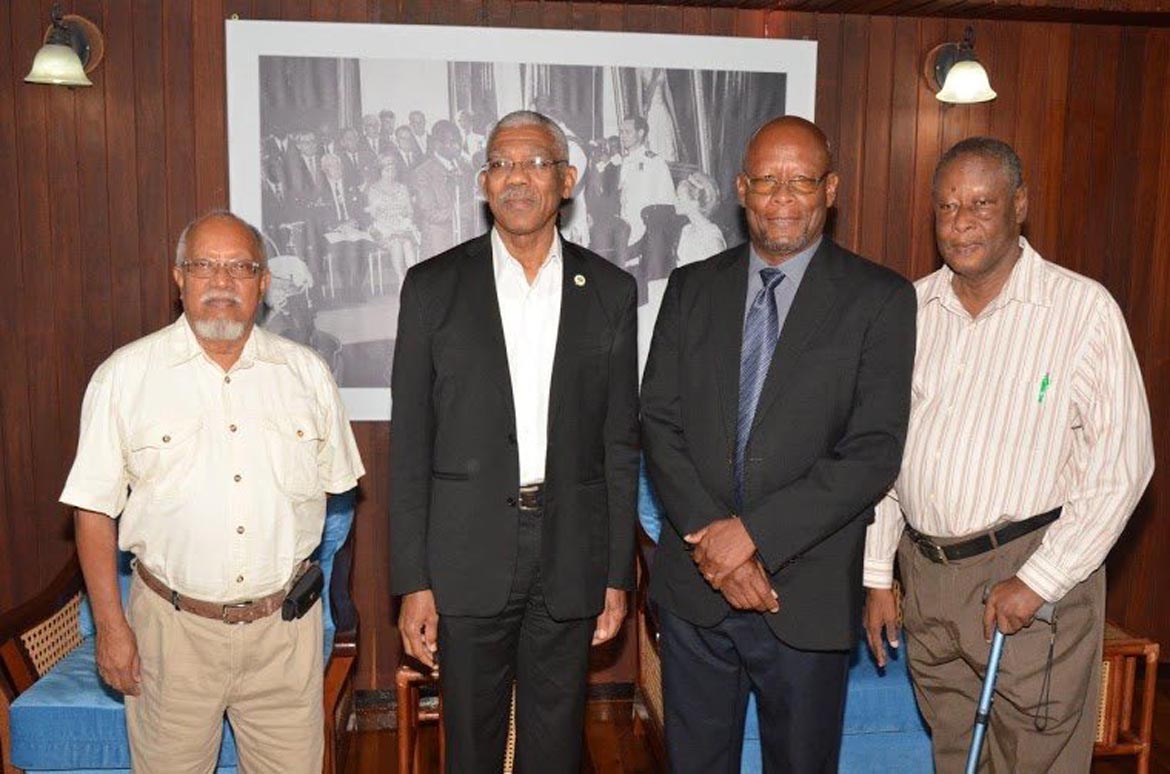 Georgetown, Guyana – (May 27, 2016) President David Granger, today, received a sword that once belonged to the late Rupert Berchmans Craig, one of the country's earliest engineers in whose honour the 'Rupert Craig Highway' was named. The sword was used by Craig in the First World War, during which he served as an officer in the West India Regiment. It was manufactured 1827.
The sword was handed over to the President by Journalist and Editor at Capitol News, Mr. Enrico Woolford, into whose family Craig married many years ago. He was accompanied by his brother, Paul Woolford and Chairman of the National Trust of Guyana, Lennox Hernandez.
From left: Chairman of the National Trust of Guyana, Lennox Hernandez, President David Granger, Enrico Woolford and Paul Woolford
Mr. Woolford noted that the Craig Estate wanted to hand over this artefact to the State in this Jubilee year so that it can be placed in a safe repository in Guyana.
Meanwhile, President Granger at first look identified the piece of metal as an 'infantry sword', which is usually used for sticking rather than cutting.
"We are very happy to have received this and I can assure you and the other members of the family that it will find a safe place in the National Military Museum, which was commissioned in 1985 and I am sure that generations of soldiers would like to know that this weapon was used by a distinguished Guyanese and they would take, from seeing it in the museum, the idea of continuity of defence," the Head of State said.
Rupert Craig died on September 5, 1976.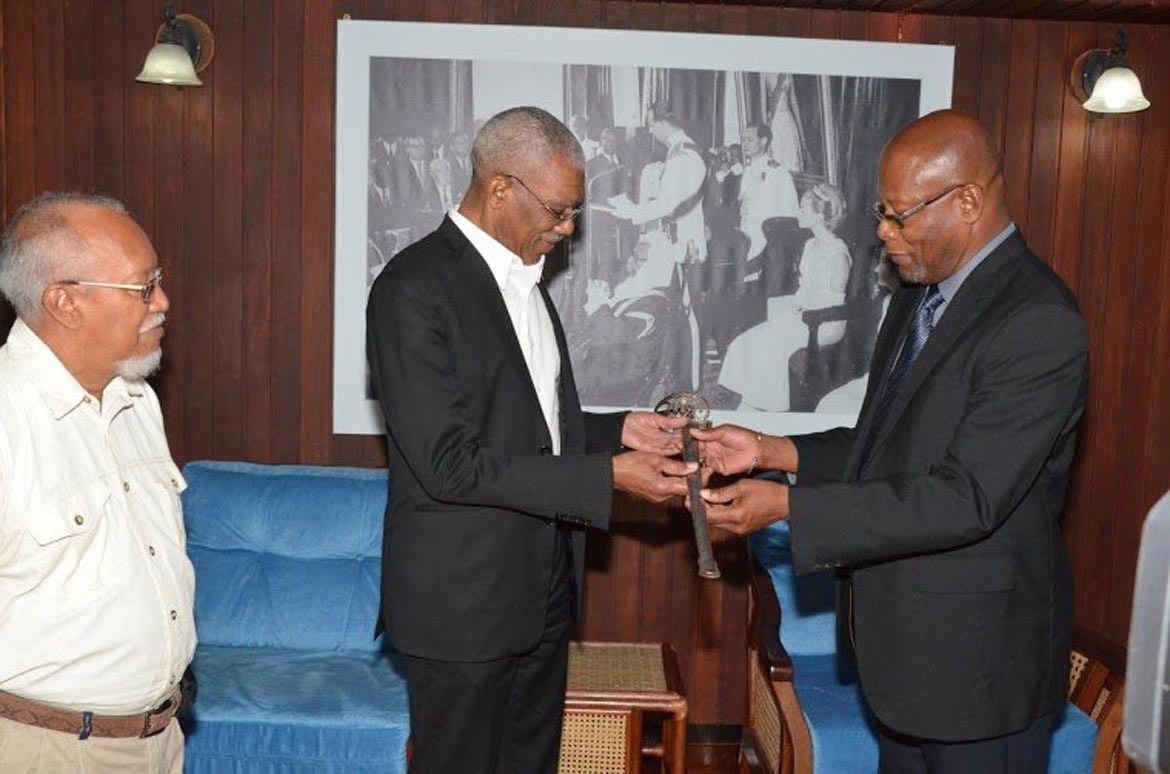 Enrico Woolford handing over the sword to President David Granger at the Ministry of the Presidency. Also in picture is Chairman of the National Trust of Guyana, Lennox Hernandez