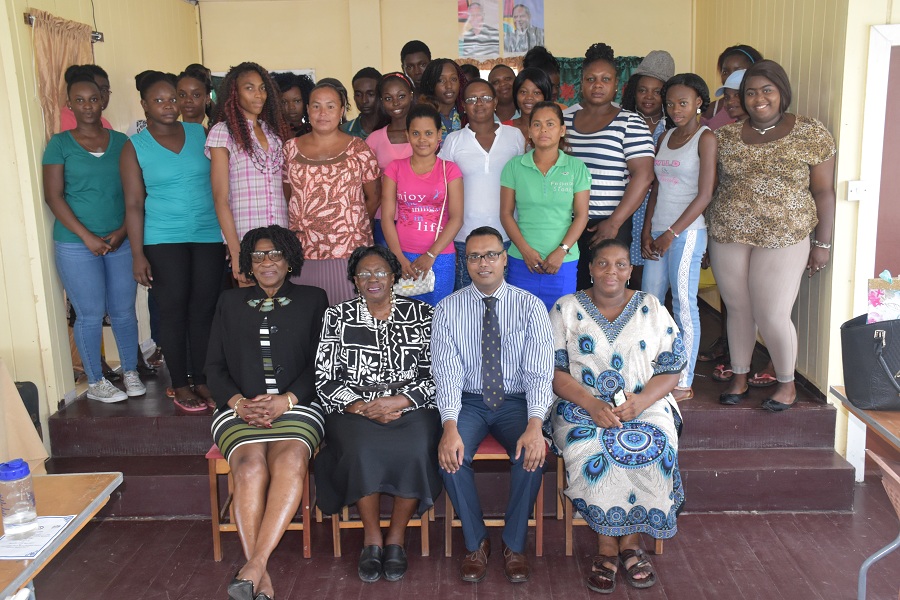 Georgetown, Guyana – (May 27, 2016) First Lady, Mrs. Sandra Granger, today, joined representatives from Women Across Differences (WAD), the United Nations Population Fund (UNFPA), Republic Bank (Guyana) Limited, volunteers and beneficiaries of the WAD's Mothers for Change programme for adolescent mothers for a special luncheon at the Georgetown Club.
The First Lady who is the Patron of WAD organised the luncheon with support from two of her friends, Ms. Joan King and Ms. Nancy Taylor. In an invited comment, she said that this was a good opportunity to get to know the young adolescent mothers, who are part of the WAD programme.
"[We] wanted to do something nice for them… to have a relaxing lunch where we could get to know them a bit more. So this is just an informal gathering of ladies, mostly, where we would just sit down together, chat, find out a bit more about each other," Mrs. Granger said.
First Lady, Mrs. Sandra Granger and Ms. Joan King
The First Lady noted that Republic Bank and the UNFPA have been assisting the programme for quite some time and as such they were invited to participate. However, she also pointed out that "There are many more volunteers, who support WAD but we just gathered up a few people while my friends were here so that they could get together, meet them and have an enjoyable time together."
Ms. Clonel Samuels-Boston, Coordinator of WAD, in an invited comment, said WAD started its programme for teenage mothers in 2008 and has since worked closely with the UNFPA. She noted that Republic Bank threw its support behind WAD after one of its teen mothers, at a UNFPA World Population Day forum, told her story, engaging the bank's attention.
"So they began a programme with us… this is the first year and we are so grateful. It is a very good programme…it has been identified as a best practice in the Region and also internationally as it is very comprehensive," Ms. Samuels-Boston said.
Ms. Patrice La Fleur, UNFPA Country Representative, said her office chose to support WAD "because of its mandate for girls and women's empowerment". It has provided technical and financial support and other opportunities for the teenage mothers who themselves formed the Mothers for Change group.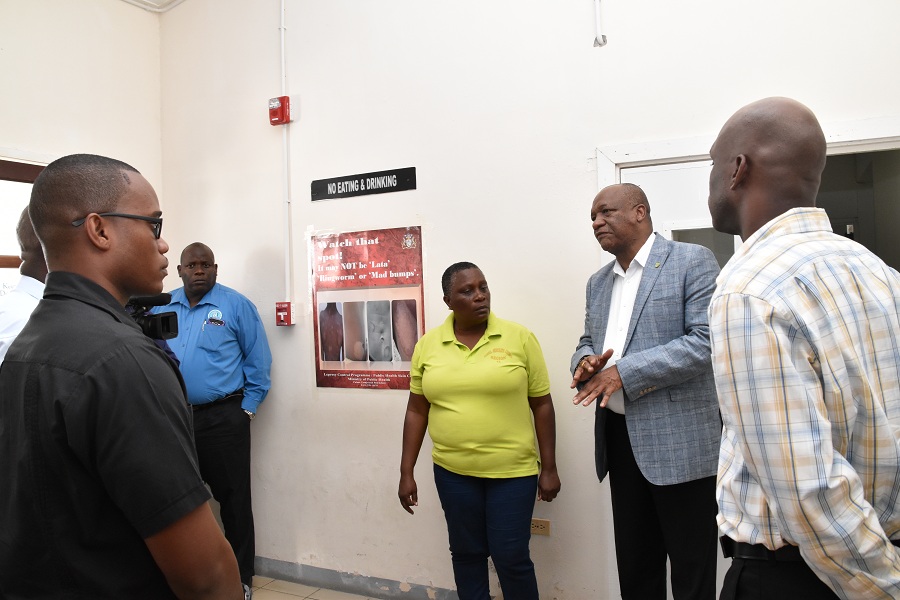 Friends of the First Family Ms. Joan King and Ms. Nancy Taylor, Principal Counsel, Bechtel Corporation threw their support behind the programme.
Republic Bank, was represented at the meeting by Manager – Marketing and Communications, Ms. Michelle Johnson. She said that in 2015 the bank forged a four-year partnership with WAD via its 'Power to Make a Difference' social investment initiative.
"Their exemplary focus and their impact on the lives of teen mothers is well aligned with Republic Bank's quest to bring the Power to Succeed to vulnerable youth," she said.