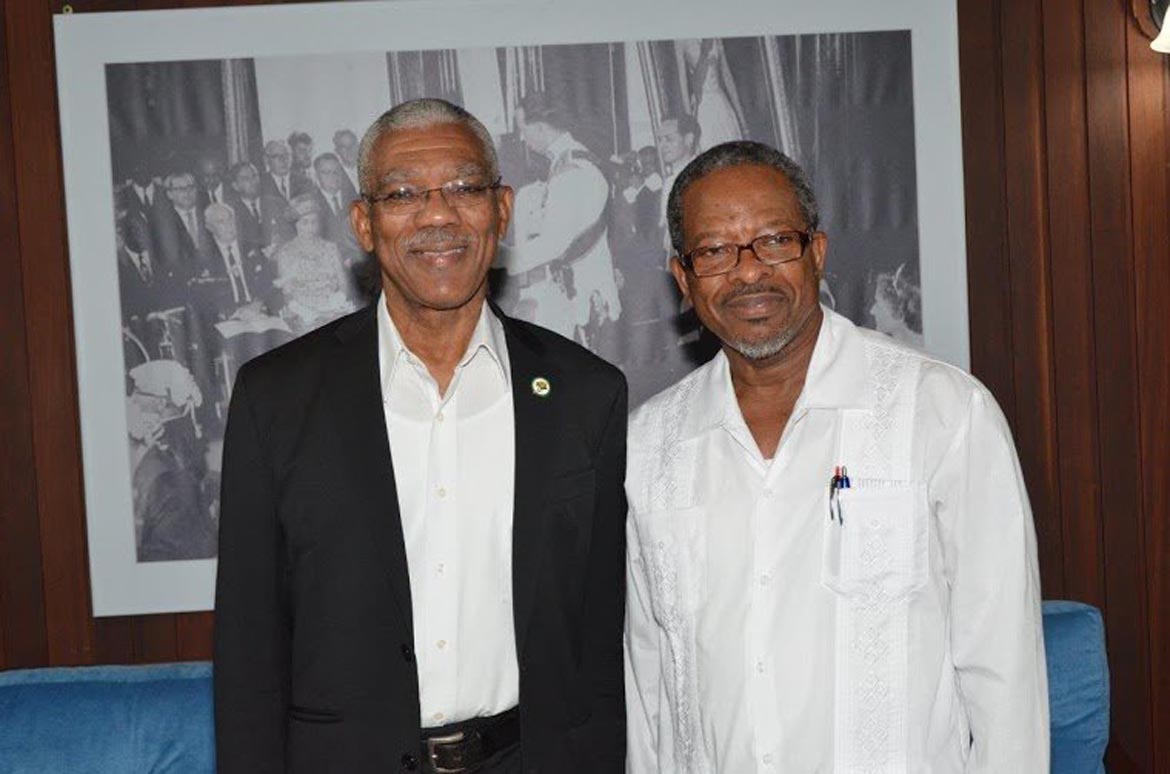 Georgetown, Guyana – (May 27, 2016) President David Granger, today, met with Professor Ivelaw Griffith at the Ministry of the Presidency. Professor Griffith, who was recently appointed as the tenth Vice-Chancellor of the University of Guyana (UG), said that he sees his new position as an opportunity to give back to his country.
During the meeting, President Granger pointed out that there is not a single aspect of the university's administration that does not require attention. He also assured of the Government's commitment to providing financial and other support to restore UG to a position that is befitting of the nation's premier tertiary education institution.
President David Granger and Vice-Chancellor of the University of Guyana, Professor Ivelaw Griffith
Meanwhile, the new Vice-Chancellor has already drafted a 12-point plan that is aimed at building a wider portfolio of resources for the university. He said that while Government's support is essential, the alumni body, the diaspora and the international and business community can provide much needed support.
"UG needs much more than the Government can provide… We must find enterprising ways to make money," he said.
Professor Griffith, who was the first person in UG's history to graduate with distinction in Political Science in 1980, will officially assume office as Vice-Chancellor on June 14. He replaces Professor Jacob Opadeyi. Earlier this month, the university inducted Professor Eon Nigel Harris as its ninth Chancellor.