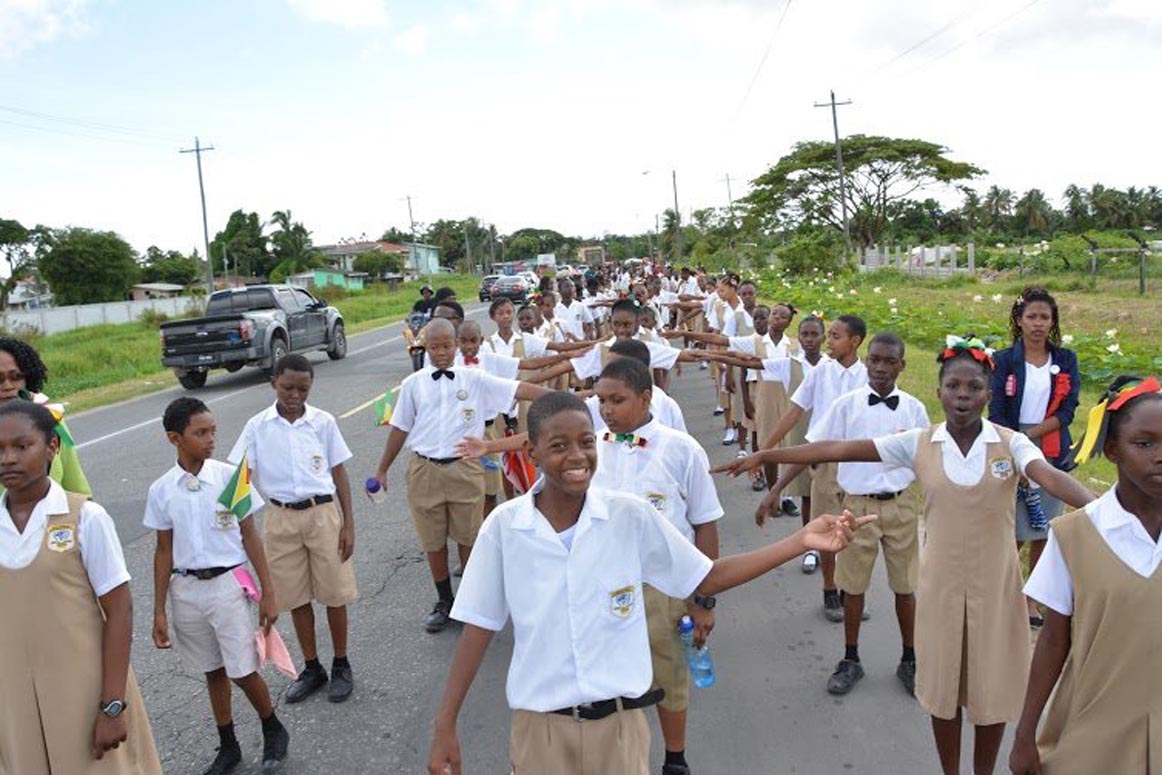 Georgetown, Guyana – (May 25, 2016) First Lady, Mrs. Sandra Granger, today, attended the North Ruimveldt Secondary School's Jubilee of Independence March Past where she told students of the school that education has always been a major pillar upon which the nation was built and that today, after 50 years, it still remains of utmost importance to the Administration and to the country's development in general.
"Our government believes that we must become an education nation and that no child must drop out of school because of need. That is why the 'Three Bs' initiatives was introduced so that children can get to and from school, safely and on time, without transportation being a financial burden on their parents," she said.
She informed the students of their entitlement to an education under Article 27 of the Constitution of Guyana which states that, "Every citizen has the right to education from nursery to university."
She also urged students not to be constrained by gender or tradition when they choose their respective career paths.
"Given the on-going advances in Tnformation and Communication Technology (ICT), our young people, students like you, must seize the opportunity before you and rise to the challenges of building and strengthening our nation," she said.
Students of the North Ruimveldt Multilateral School during marching along Mandela Avenue