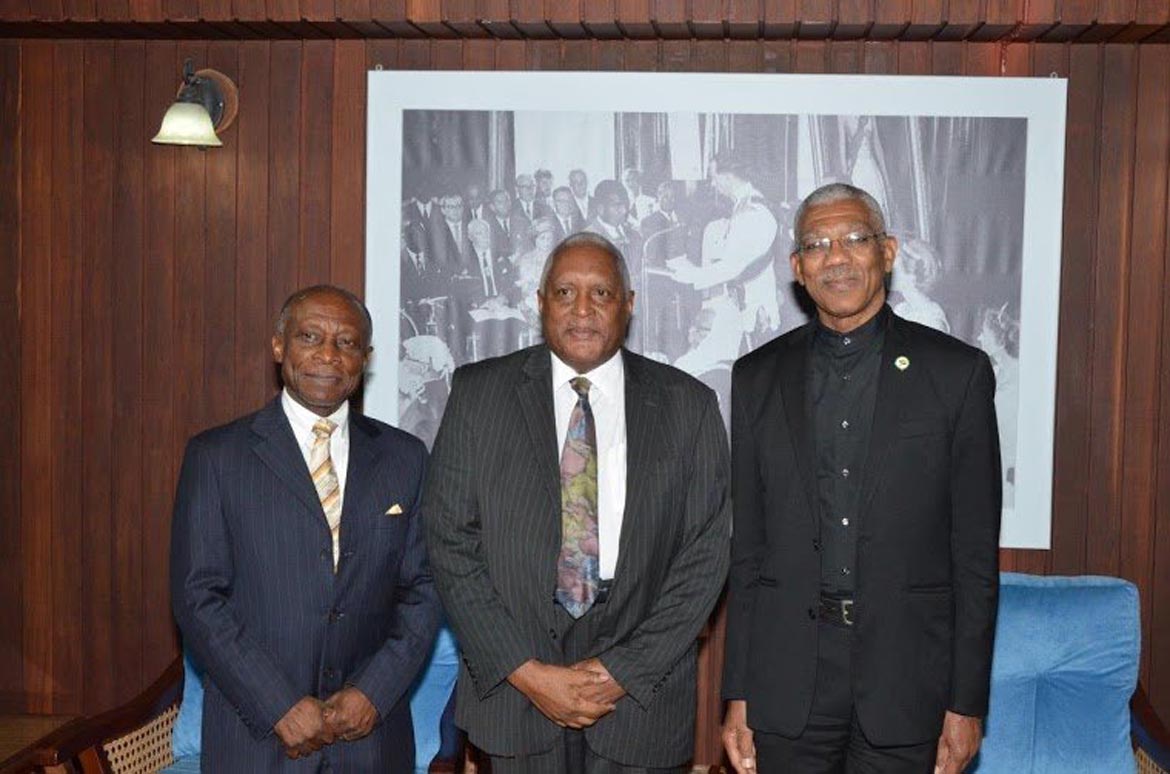 Georgetown, Guyana – (May 25, 2016) Ambassador Harvey Narendorff, Advisor on the Council of Ministers of Suriname, today, paid a courtesy call on President David Granger at the Ministry of the Presidency.
Ambassador Narendorff is representing President Desi Bouterse at Guyana's Golden Jubilee Anniversary of Independence celebrations.
In an invited comment, the Surinamese government's representative said that Guyana has come a long way. He noted that Suriname and Guyana has always shared a friendly relationship and it is his wish that this can be strengthened.
"I think we have come a long way. Guyana is on a road to a really amazing emerging country and we have a lot in common not only in our problems but also good things. Economically speaking, we just discussed with the President, the many companies which are coming to establish their offices here and are doing quite well and I do hope that Guyanese feel as welcomed in Suriname if they want to establish economic centres within our country," he said.
Minister of Foreign Affairs, Mr. Carl Greenidge, Ambassador Harvey Narendorff, Advisor on the Council of Ministers of Suriname and President David Granger at the Ministry of the Presidency