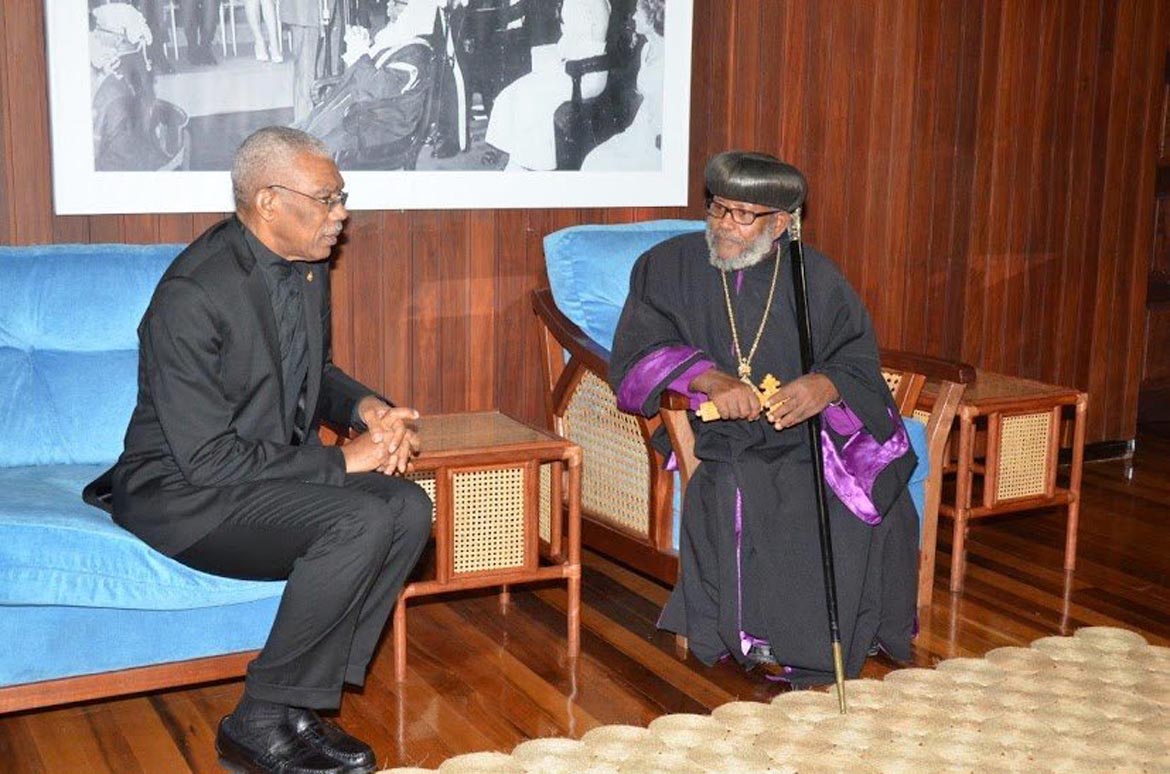 Georgetown, Guyana – (May 25, 2016) Archbishop of the Ethiopian Orthodox Tewahedo Church, Abuna Thaddeus and two other executive members, earlier today, paid a courtesy call on President David Granger at the Ministry of the Presidency.
The Archbishop, who is visiting from Ethiopia, used the opportunity to congratulate the President on his assumption to office, as well as, on Guyana's Golden Jubilee Anniversary of Independence. He was accompanied by Ms. Tsegute Sallasie and Mr. Abba Haile Mikael.
They will be participating in the roster of activities, which are being held to mark this important milestone.
President David Granger in discussion with with Archbishop Abuna Thaddeus at the Ministry of the Presidency, today.
​