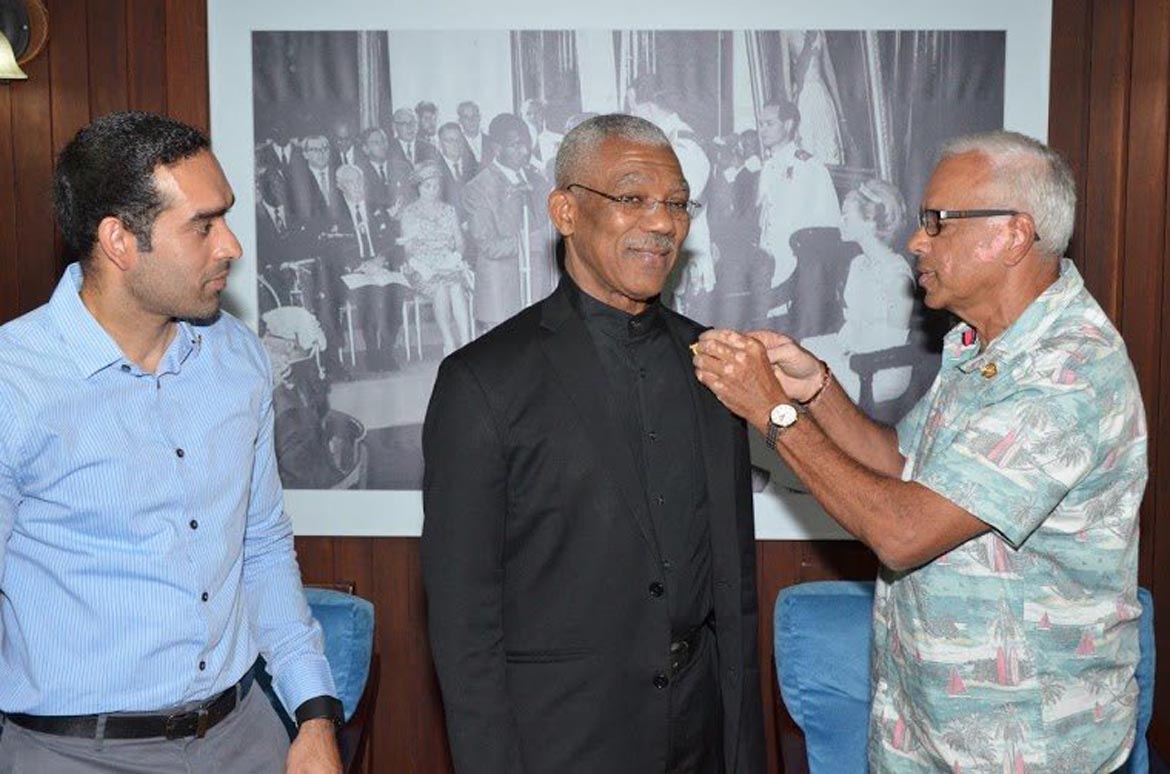 Georgetown, Guyana – (May 25, 2016) President David Granger, today, received the first gold pin from a limited edition collection, featuring the Golden Jubilee logo, from King's Jewellery World.
The pin was presented to the President by Proprietor of the store, Mr. Looknauth Persaud and his son, Mr. Rohandev Persaud.
In an invited comment, Mr. Looknauth Persaud said that the pin was specially manufactured to mark Guyana's 50th Independence Anniversary. Only 100 pins were produced.
"We wanted people to have something to commemorate the 50th anniversary. Most countries or most organisations will celebrate milestones and we did this with the jaguar because we thought that this would be a fitting memorabilia for people to wear. It is something to be proud, it is made with gold and Guyana is a gold producing country," he said.
The President expressed his gratitude for the gesture, noting that it is heart-warming to see Guyanese so excited and enamoured about the Independence Anniversary celebrations.
Replicas of the pin are also available.
Proprietor of Kings Jewellery World Mr. Looknauth Persaud affixes the Golden Jubilee pin onto President David Granger's lapel while Mr. Rohandev Persaud looks on, today, at the Ministry of the Presidency.