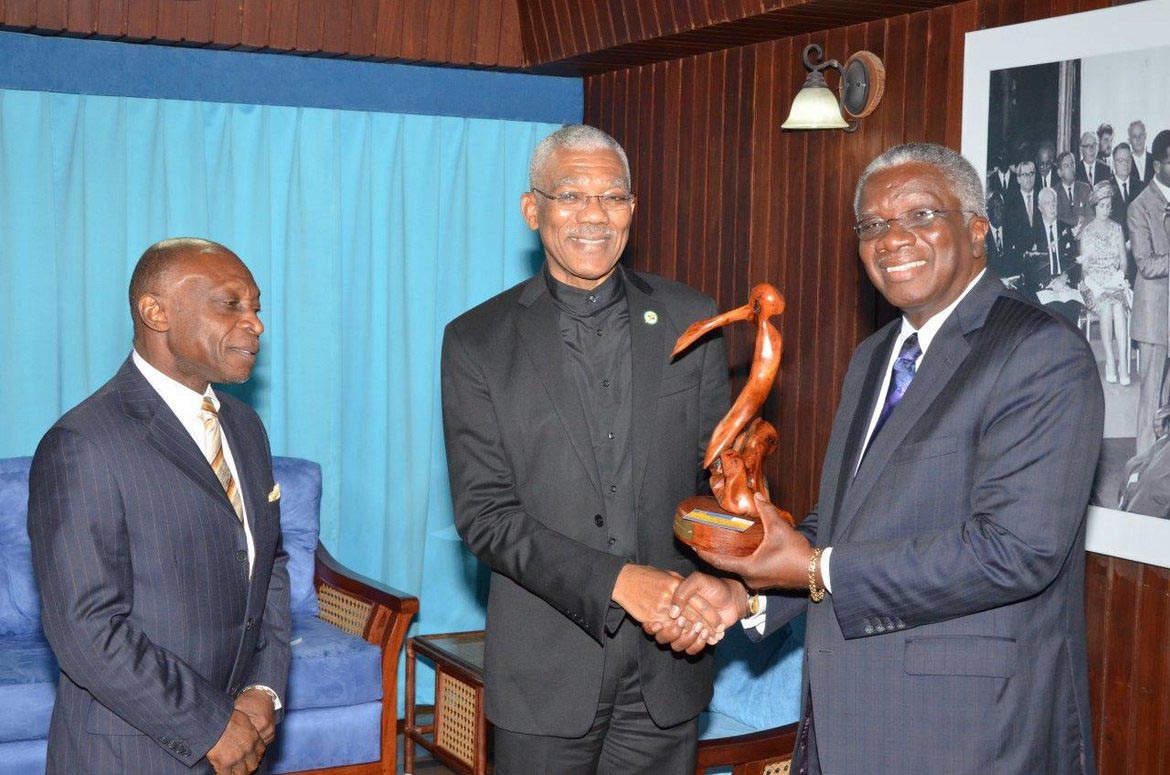 Georgetown, Guyana – (May 25, 2016) President David Granger, today, received a courtesy call from Prime Minister of Barbados, Honourable Freundel Stuart, Q.C, M.P., at the Ministry of the Presidency. Prime Minister Stuart is in Guyana for the observance of the nation's Golden Jubilee Anniversary of Independence.
President Granger will, tomorrow, bestow upon the Prime Minister the Order of Roraima at an Investiture Ceremony to be held at State House.
Minister of Foreign Affairs, Mr. Carl Greenidge also attended the meeting.
The Hon. Freundel J. Stuart, Q.C., M.P., has been described as a 'true friend' to Guyana. He stands resolute in support of the preservation of our country's territorial integrity in face of Venezuela's continued threats to Guyana's sovereignty.
Prime Minister Freundel Stuart presents a gift to President David Granger for the people of Guyana, during a meeting at the Ministry of the Presidency