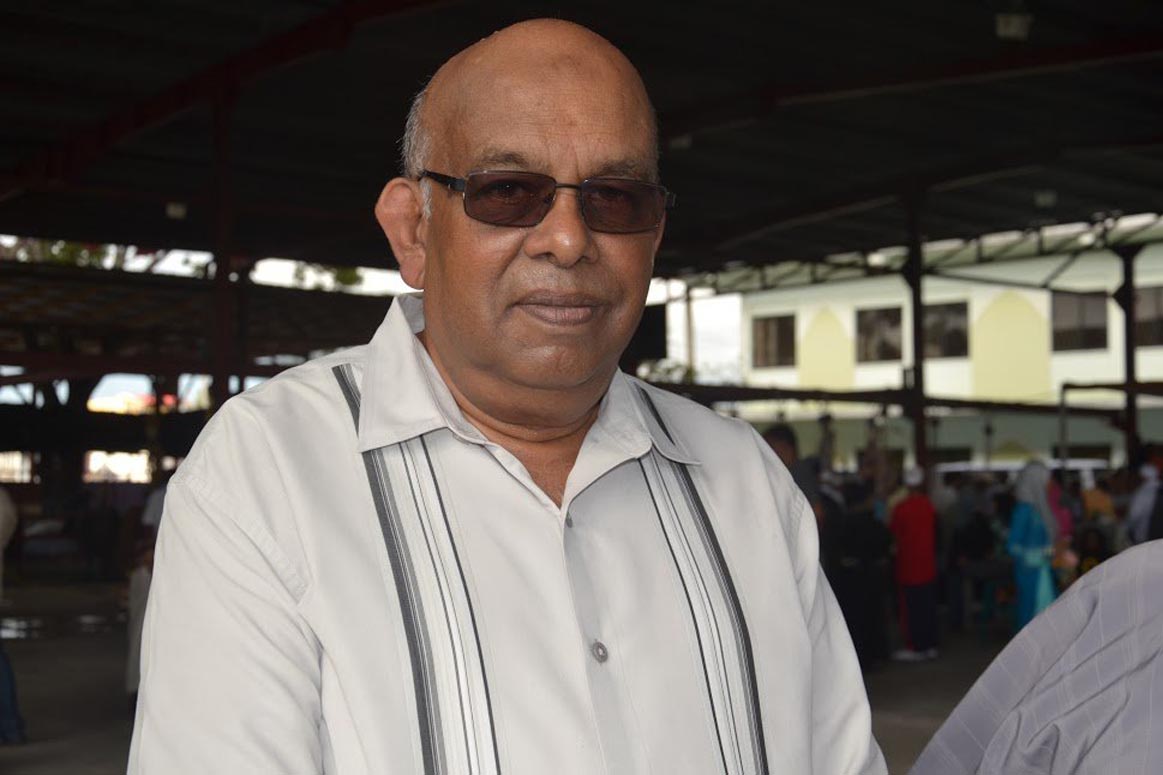 Georgetown, Guyana – (May 12, 2016) President David Granger said that Guyana's future stability depends on wider political inclusiveness and reiterated the need for politicians to rise above the 'winner-takes-all' approach in order to build a more cohesive nation and repair and rebuild the trust that was broken as a result of divisive politics.
The Head of State made this appeal in a special 50th Independence Anniversary address to the Parliament, earlier today.
"The ethnic arithmetic of the past can only mean that a minority could be excluded from a government by a majority, however slim. Confrontation characterised the 'old politics.' Calculations of ethnic support determined election tactics. The political landscape became a battlefield, not always of ideas, but of racial rivalry. Communal conflict hampered human development. Mr. Speaker, that system belongs to the past, it is now dangerously dysfunctional," the President said.
President David Granger addressing Members of Parliament, the diplomatic corps and members of the public in the Parliament Chamber
He told the House that the Government has initiated the Constitution reform process that must aim at strengthening the Constitutional provision that speaks to an inclusionary system of governance. He explained that this reform process must be extended to involve consultations with citizens in all sectors and from every community across the 10 regions so that the country could advance with a Constitution in which all citizens have confidence.
"Guyana, fifty years ago, was born a broken nation under a state of emergency. Social strife, political disunity and economic stagnation prevented our nation from achieving its full potential. We must do better… Our 50th Anniversary of Independence must not only be a time of reflection on the past, but it must also be an opportunity to plan for the future. It is a moment when we can commit to ensuring that our children and generations to come could inherit a country that will allow them to enjoy a good life…" President Granger said.
He spoke of the struggles the country has had to overcome in the colonial period as well as in the immediate post-Independence period and noted that Guyanese today have much to be proud of and thankful for, particularly the national anthem, flag, festivals, motto, pledge, monuments and coinage among other symbols of nationhood.
The President said that Independence has offered the nation an opportunity to work together and promote reconciliation, a goal that is yet to be achieved to date. He called on Members of Parliament to renew the independence covenant and strengthen their resolve to reunite the nation.
The Head of State also pointed out that a cohesive society can become a reality if everyone is committed to doing more to eliminate extreme poverty, eradicate inequality, ensure equal access to education, enable greater participation at the political level, and ensure enforcement of anti-discrimination laws in order to guarantee the health, happiness and safety of working people, women and children.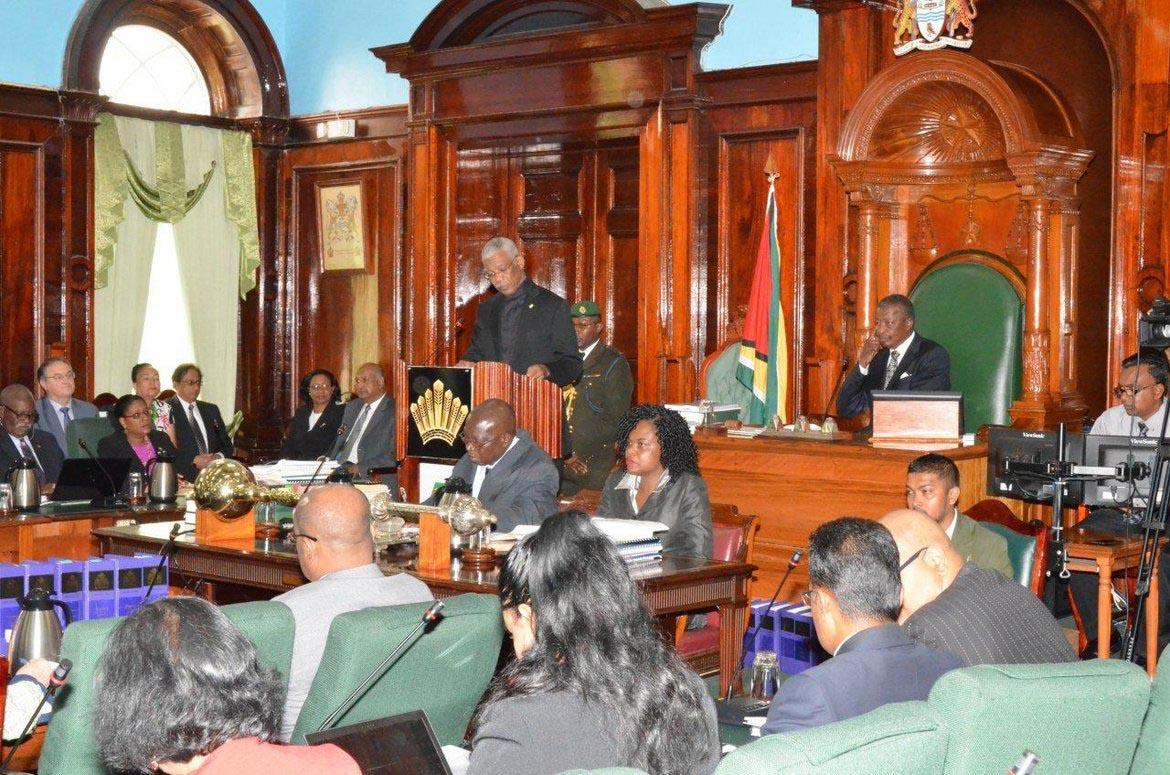 President David Granger delivering his fourth address in Parliament since he took Office one year ago
Turning his attention to the economy, the President assured of his Administration's commitment to building a green economy and to advance the process of adopting renewable energy sources.
"Our country's future economy depends on speedier adoption of renewable sources of energy and on the environmentally sustainable exploitation of our natural resources… Investment in solar, wind, hydro and biomass sources of energy must be augmented. The approach to a 'green' economy will wean this country from its addiction to fossil fuels, fuels which exact a heavy burden on the economy," he said.