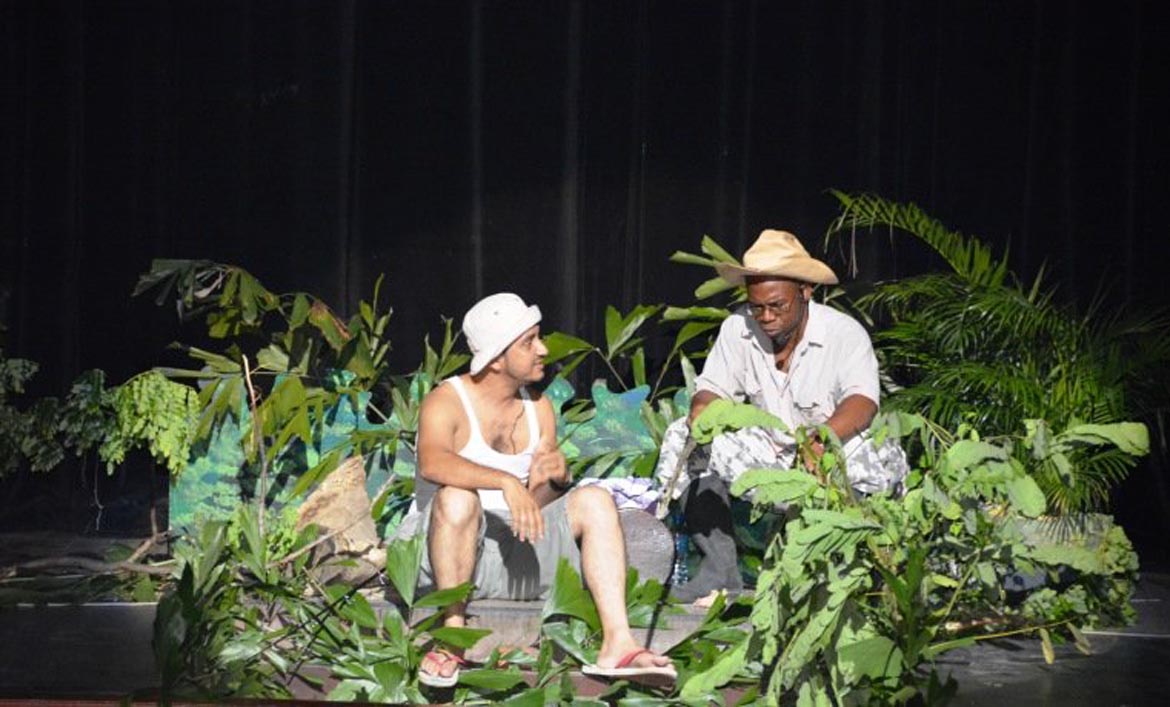 Georgetown, Guyana – (May 12, 2016) The Social Cohesion Day of activities wrapped up last evening on a high note with the staging of 'One', a special programme, which chronicled Guyana's struggle for independence; from the victimisation of our indigenous peoples to the nation's current push to bridge the gaps of inequality and ensure a peaceful co-existence.
The programme was produced by the Ministry and Mr. Russel Lancaster and was staged at the National Cultural Centre.
Minister of Social Cohesion, Ms. Amna Ally, in a special video-taped message said that as persons begin to come together to celebrate Guyana's Golden Jubilee Independence Anniversary, observances such as Social Cohesion Day serve to remind them that the nation can only progress if its citizens perceive each other as one.
Actors Lyndon 'Jumbie' Jones and Chris Gopaul in 'One' staged at the National Cultural Centre as part of activities to mark Guyana's first Social Cohesion Day.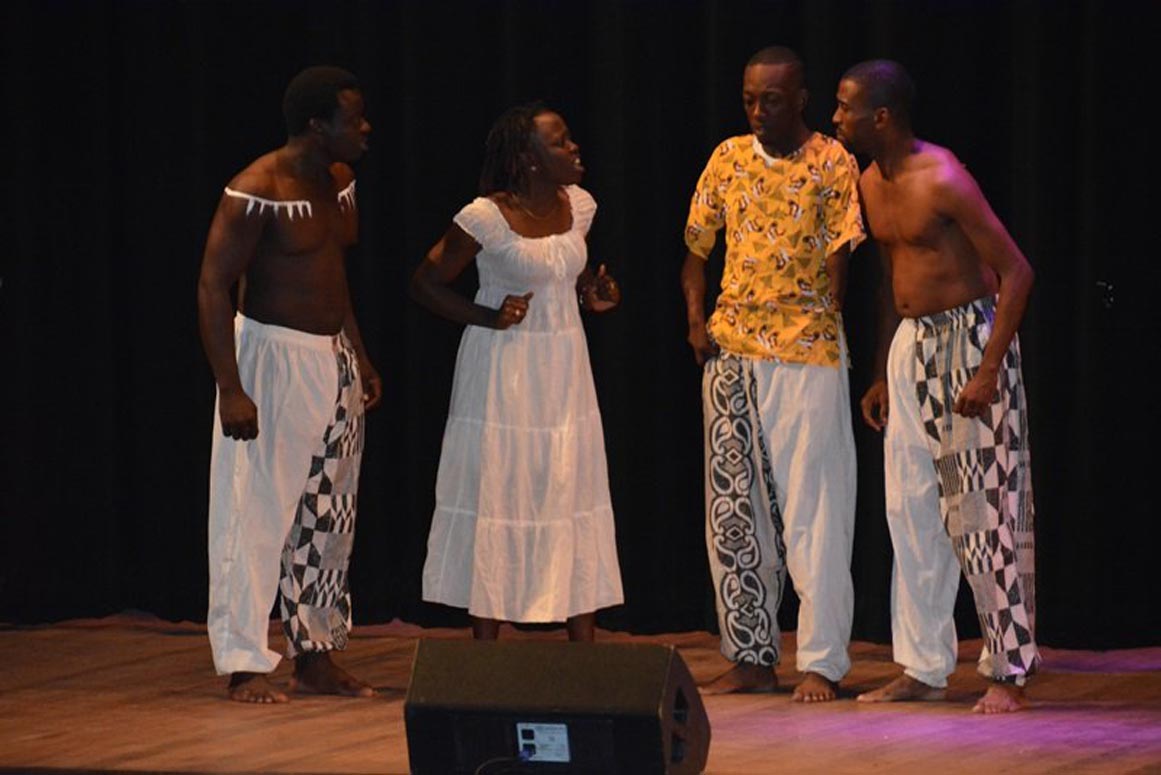 These actors, who took part in the 'One' production, which was held at the National Cultural Centre last evening, depicted the life of the freed Africans, who came together to purchase the village of Victoria after Emancipation.
"It has become a necessary, imperative for us to work to create a society today where peoples' diversity is respected and celebrated. Our human differences such as race, religion and culture are to be celebrated… and incorporated in our goal of being one Guyana. We can and must accept that diversity is part of being human. We, as a Government, are cognisant that there are gaps that exist within our society among cultures, ethnicity and religion as well as along [with] other social, economic and political lines," Minister Ally said.
The Minister reiterated that bridging those gaps is imperative for peace, stability and sustainable development in Guyana. The Ministry of Social Cohesion, therefore, intends to create a paradigm shift within Guyana to achieve national unity; to create a society, which will work towards the wellbeing of all its members, fights exclusion and marginalisation, creates a sense of belonging, promotes trust and offers its members the opportunity of upward mobility, she said.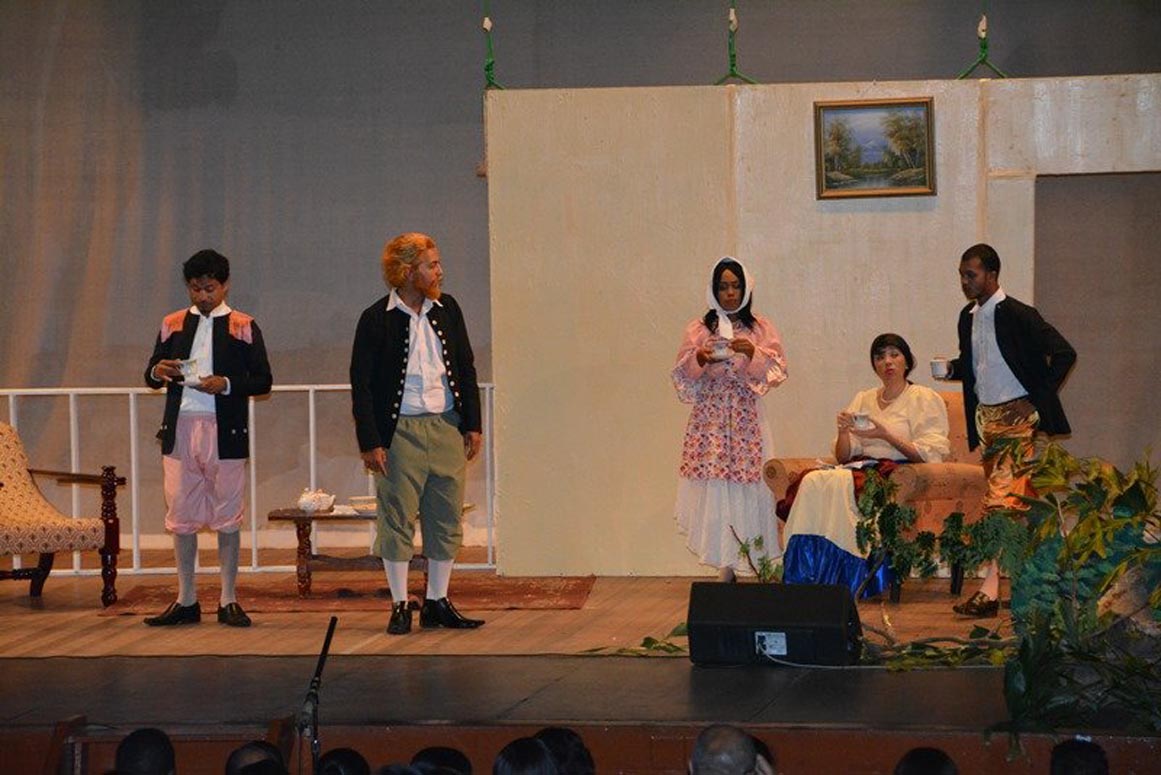 'Europeans' enjoying afternoon tea, in the Social Cohesion Day production 'One', held at the National Cultural Centre last evening.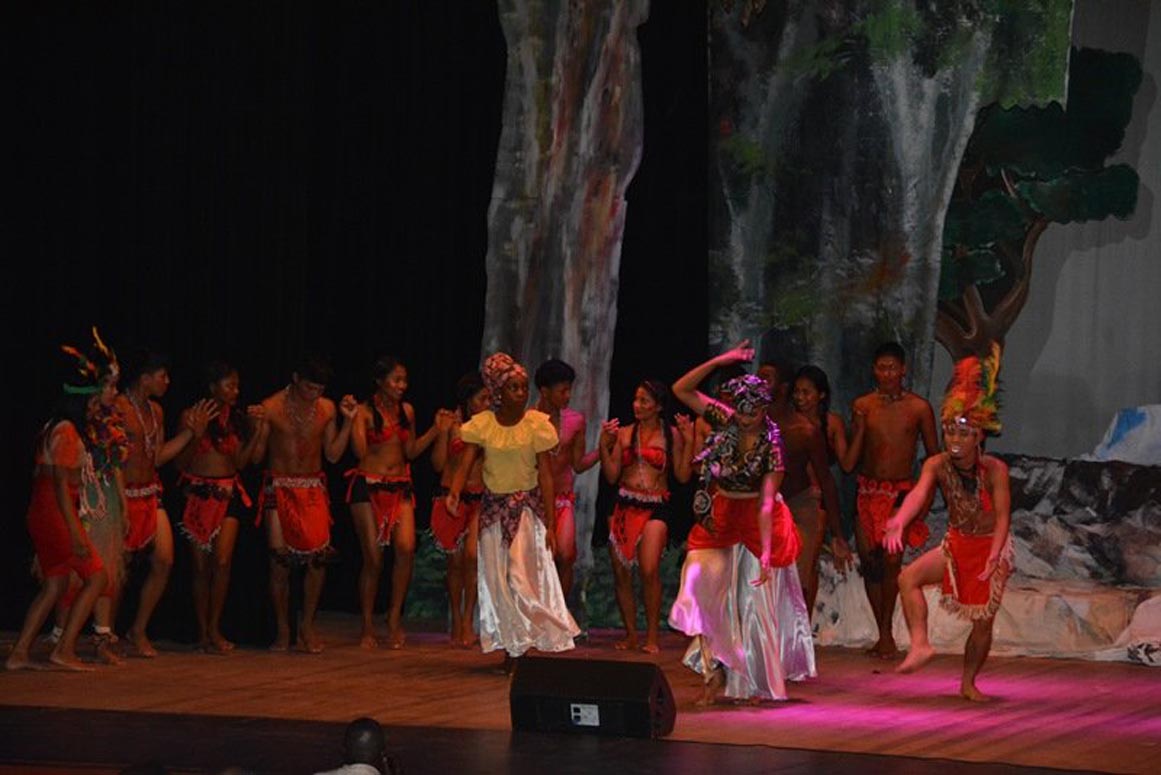 One of the cultural pieces from last evening's 'One' production