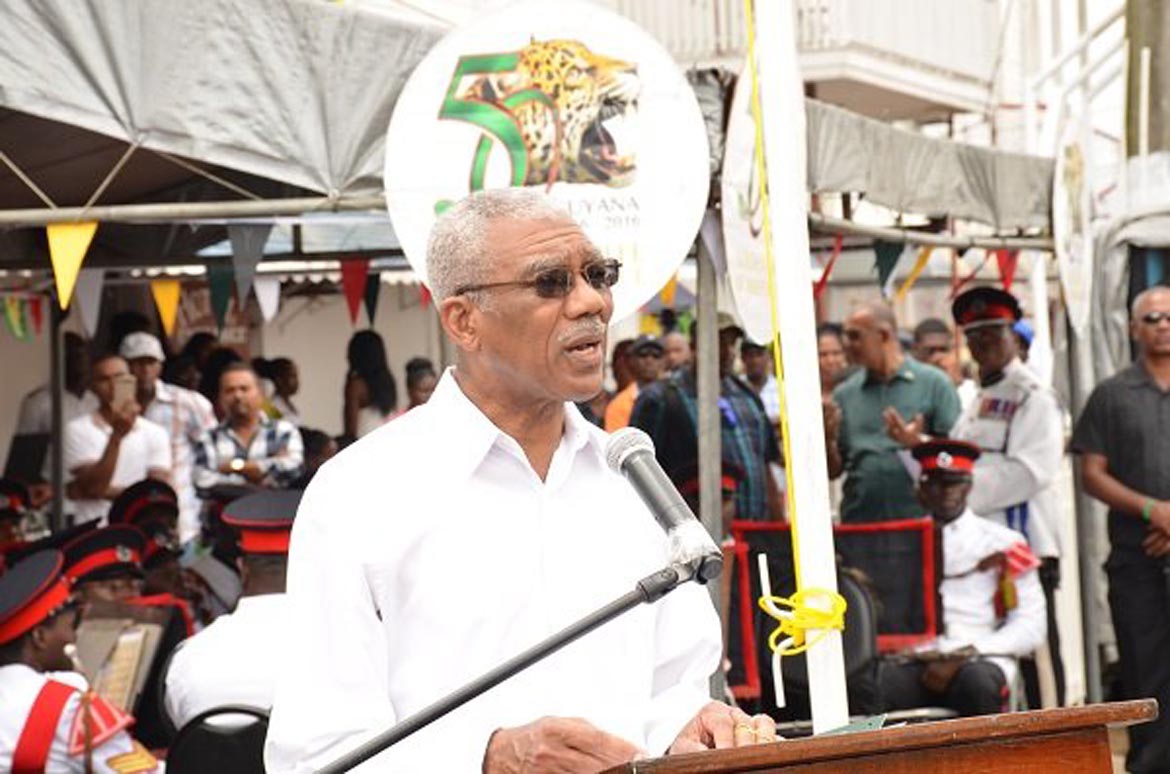 Georgetown, Guyana – (May 7, 2016) Residents of Cuyuni-Mazaruni (Region Seven), today, braved the rain to witness Bartica's inaugural township celebration, a historic event for the 185-year-old community.
President David Granger, First Lady, Mrs. Sandra Granger, Minister of State, Mr. Joseph Harmon, Minister of Social Cohesion, Ms. Amna Ally, Minister of Public Health, Dr. George Norton, Minister of Communities, Mr. Ronald Bulkan, Minister of Social Protection, Ms. Volda Lawrence, parliamentarians, mayors of the other towns and other dignitaries were also in attendance.
The event commenced with a military march pass parade at First Avenue, Bartica, followed by interfaith prayers, a wreath laying ceremony and the official township declaration by the Head of State who said that this community, being one of the oldest in Guyana, is most deserving of township status.
President David Granger addresses residents of Region Seven during the ceremony
"Bartica is a well-laid out community with its avenues and its streets. Bartica possesses everything that it needs to be a capital. It has its own aerodrome; it has its banks, churches, hotels, hospital, market, post office, police stations, schools, television station, electricity and water supply. There is no good reason why Bartica was held back for so long," President Granger said.
The President, who just returned from the United States after attending the US-Caribbean-Central American Energy Summit, said that Guyana has to move more quickly to develop a green economy and that Bartica, as the country's first green town, must lead the way in wind and solar energy, solid waste management, electrical vehicles and recycling.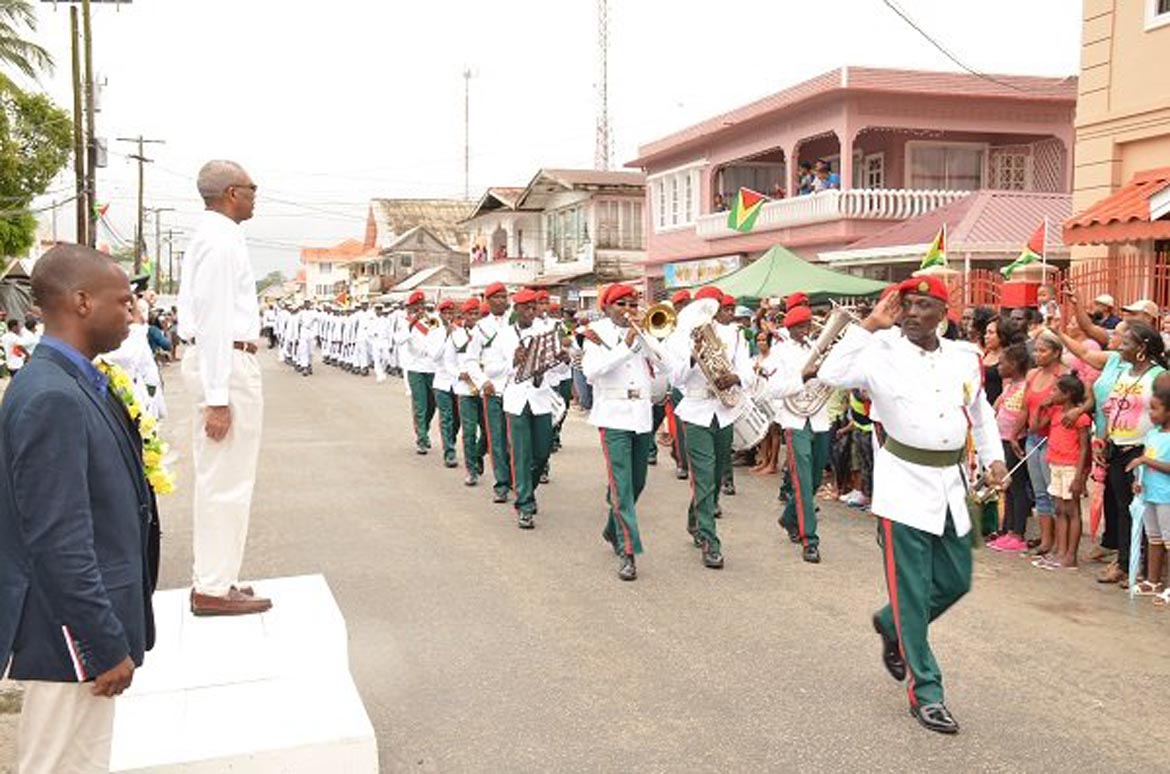 President and Commander-in-Chief of the Armed Forces of Guyana, Brigadier David Granger receives the salute by ranks of the Joint Services during the march pass and military parade
"Bartica is going to become a laboratory for Guyana's green economy…every school, every hospital, every police station, every government building has to move quickly over the next four years to adopt sustainable sources of energy, renewable energy. No more addiction to gasoline and dieseline, we are moving to clean energy," the President said.
He also urged residents to become a magnet for economic growth and for attracting investments and gave assurances of his Government's commitment to ensure that the necessary infrastructure is put in place to facilitate such growth.