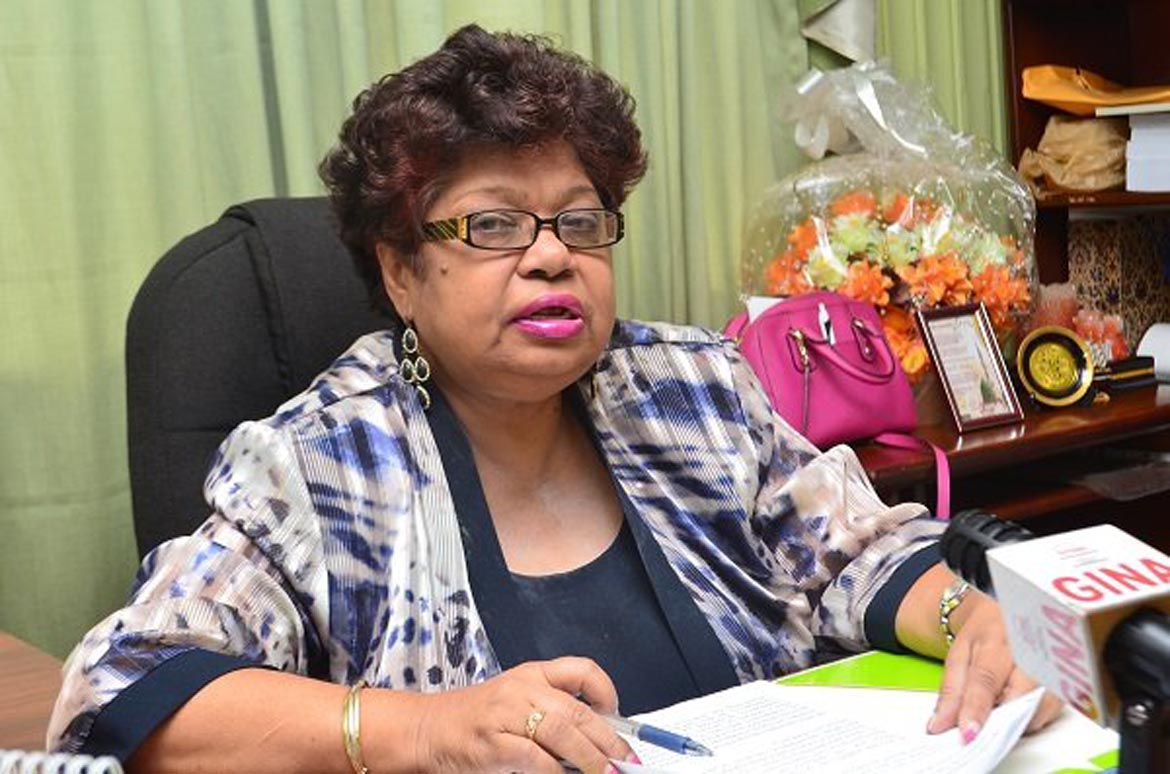 Georgetown, Guyana – (April 28, 2016) Minister of Social Cohesion, Ms. Amna Ally, today, announced the launching of a programme under the theme "Culture Up! One Guyana" in secondary schools in Essequibo Islands-West Demerara (Region Three), aimed at celebrating cultural differences, within its overall programme of fostering national unity.
The programme will debut on Friday, April 29, which has been dedicated 'Culture Day' for the Essequibo Islands-West Demerara schools.
"I want children to be exposed to the cultures of each other so that they can have an appreciation for differences. They must understand the contributions made to Guyana by the different ethnic groups so that they can develop an appreciation for our diversity," Minister Ally said, at a press briefing held at her office at the Ministry of the Presidency.
Minister of Social Cohesion, Ms. Amna Ally
The programme is being hosted in collaboration with the Ministry of Education and the Department of Education. It will entail the wearing of traditional outfits, the display of ethnic foods and feature entertainment from a group of entertainers, who recently participated in a conversation on social cohesion with the Ministry.
Students, teachers and parents from 12 of 14 secondary schools in the area will be participating in the programme. They are Parika Salem Secondary, Vergenoegen Secondary, Zeeburg Secondary, Leonora Secondary, St. John's Secondary, Stewartville Secondary, Vreed-en-Hoop Secondary, West Demerara Secondary, L'aventure Secondary, Patentia Secondary and Endeavour and The Commons Secondary schools.
The Ministry has also been hosting a series of consultations with religious organisations, educators, and other groups to determine how to remove inequalities and partner to develop new strategies for social cohesion.
"We are attempting to create an awareness of what social cohesion is. The usefulness of social cohesion in Guyana's development and more importantly, the role of individuals and groups in the process," Minister Ally said.
She also noted that the Ministry continues to collaborate with the Education Ministry, through their "Face the Community" initiative to advance the message of national unity.
"So far we have gone to Regions Two, Four and Six for discussions in communities. We will continue, as I believe that once people understand the tenets of social cohesion, there is a level of buy-in and support for the process. We are already seeing that and that is very encouraging," the Minister said.