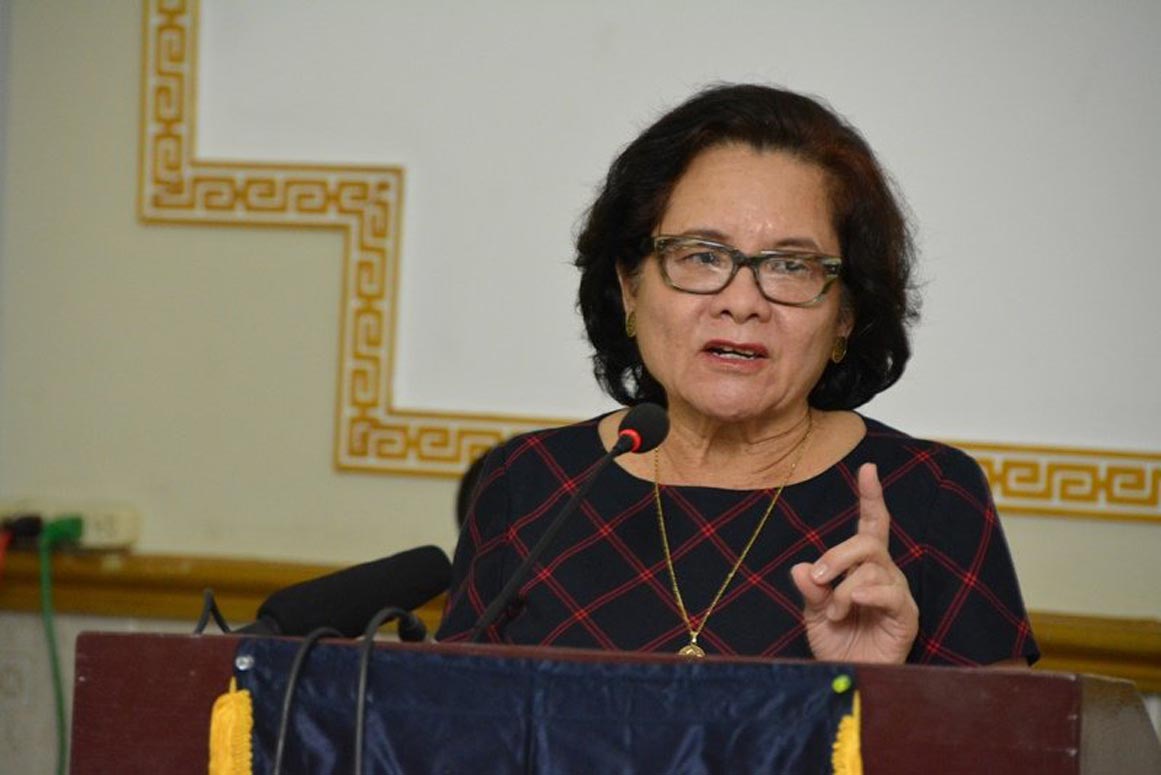 Georgetown, Guyana – (April 27, 2016) First Lady, Mrs. Sandra Granger, today, charged the group of administrative professionals participating in the Guyana Association of Administrative Professionals (GAAP) seminar, held at Regency Suites, Georgetown, to develop and hone their interpersonal skills so that the profession becomes one, which is not only highly recognised but also respected.
The First Lady delivered this charge in her address at the opening of the (GAAP) Seminar in celebration of Administrative Professionals Week, which is being held under the theme "Administrative Professionals-Partnering for Empowerment". Drawing on her previous experience in the field of administration, Mrs. Granger said the onus is on each administrative professional not only to empower him/herself by learning and developing new skills, but by maximising that skillset and by honing their interpersonal skills.
"I take the view that to become truly empowered, the administrative professional must first recognise that he/she is a part of a team and function accordingly… Each of us has had the experience of, on paper, having the skills and expertise required to fulfil a mandate, but not being able to achieve the desired result due to difficulties in dealing with one or more of the persons assigned to the team with [whom] we must work. These could be ascribed to all manner of things; our personal baggage, real or perceived slights, inefficiencies, manner of speech and so on," Mrs. Granger said.
First lady, Mrs. Sandra Granger urges administrative professionals to hone their interpersonal skills in addition to their professional skills, in her address at the GAAP seminar.
The First Lady said that this vital human element is a key component in the conduct and function of the work of administrative professionals.
"Every link in the chain of production requires production and well developed interpersonal skills will grease these links so that interactions will not be hampered by rudeness, unwillingness, inaction or slipshod performance. All persons will be engaged in the process and be proud of their participation and performance in whatever task he or she has set. In the process too, each person will be learning from the other persons of the team and gaining new skills to carry forward future assignments," she said.
The First Lady further noted that as administrative professionals function as important elements of a team, and personal and group success comes from the ability to arrange and manage resources – human and material – in a way that allows for optimal impact is achieved.
She also spoke of the modern developments, which have made the lives of administrative professionals much easier, including the introduction of Information and Communication Technology (ICT) in the workplace.
"Our managers are no longer bound to the office, but have a raft of ways in which to communicate with the staff such as; via email, Imessage, WhatsApp, Skype, FaceTime and Twitter… Innovation in information and communication technology has changed the ways in which we do business. Not only have we had to adjust to the movement away from typewriters to personal computers, laptops, Ipads, tablets and smartphones, but we have also completely changed our document storage and retrieval methods," she said.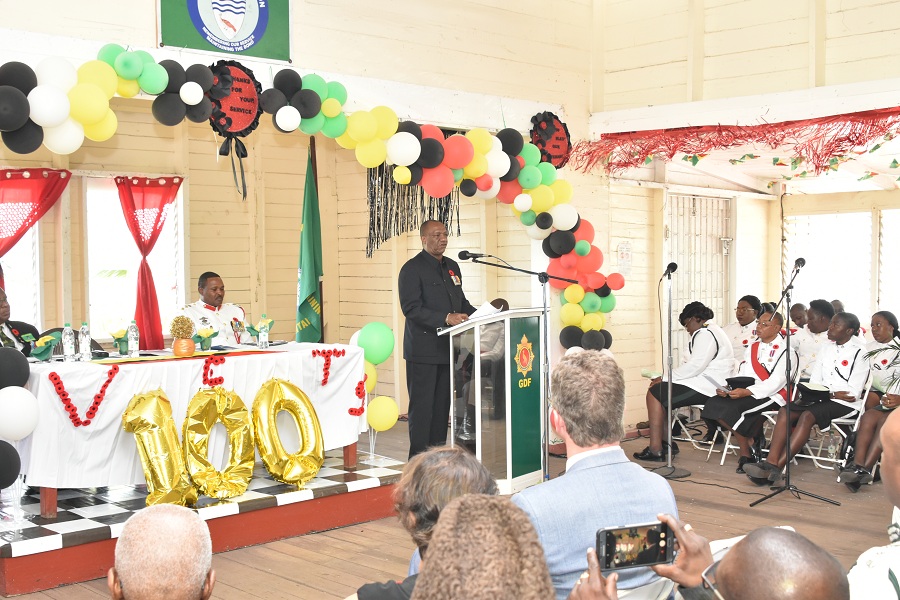 st Lady, Mrs. Sandra Granger is escorted into the Regency Suites by President of the Guyana Association of Administrative Professionals, Ms. Dawn Dutchin, upon her arrival this morning.
Meanwhile, President of the GAAP, Ms Dawn Dutchin, in an invited comment, said that Administrative Professionals Day has been observed by the organisation over the last 32 years. She noted that this was in an effort to recognise the persons in the back end of the organisations, whose efforts aren't always noted and appreciated. "This is a group of people who really need to be recognised," Ms. Dutchin said.
The GAAP, formerly the National Association of Secretaries, was founded by a group of Secretaries who attended a seminar during Secretaries Week in April 1983.
The Association has planned a number of activities to observe the week, including a blood drive, the Training Seminar, a Career Day activity at the Sophia Special School and a donation to the Ptolemy Reid Rehabilitation Centre.