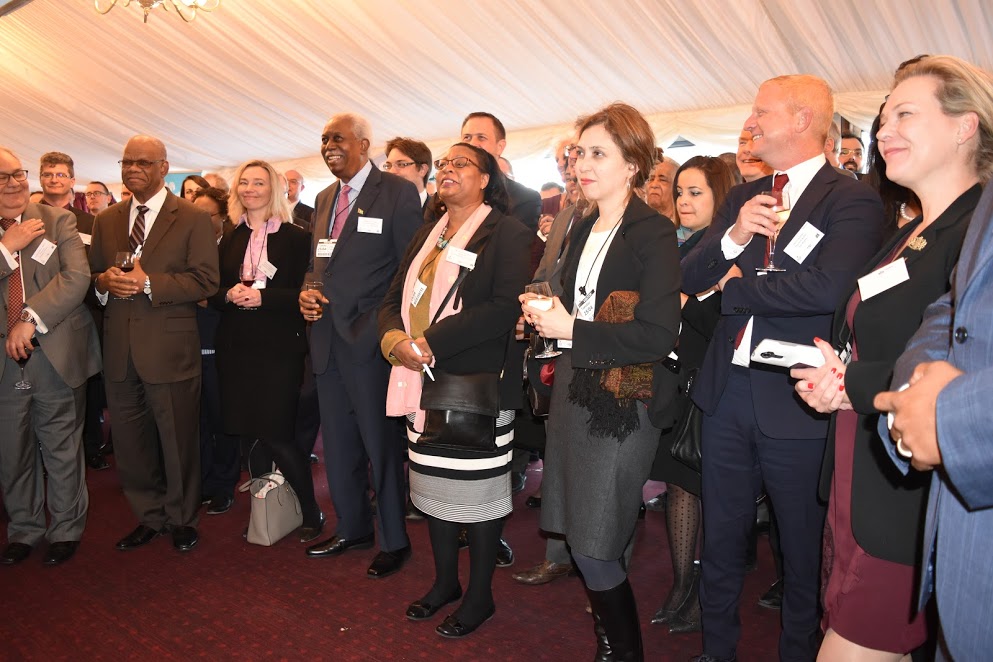 Georgetown, Guyana – (April 28, 2016) Mr. Remi Rijs, an International Consultant attached to the Global Environment Facility (GEF), today, paid a courtesy call on Minister of State, Mr. Joseph Harmon at his Ministry of the Presidency office.
Minister Harmon is the political focal point (PFP) to the GEF. That facility has responsibility for the GEF 6 (Guyana STAR) Project, which is aimed at assisting Guyana in meeting its Climate Change obligations under the United Nations Convention on Climate Change.
The local United Nations Development Programme (UNDP) office is the partner entity for the GEF 6 (Guyana STAR) project and the Government of Guyana is the implementing entity. The project is valued at US$2 million and the Office of Climate Change will be the executing agency.
Mr. Rijs's visit to Guyana is designed to review the inception report and work plan with key stakeholders and gather adequate information for preparation of the Project Concept Note in order to begin unlocking the funds from GEF.
Mr. Rijs was accompanied to the meeting by Dr. Patrick Chesney, Assistant Resident Representative, Environment, Extractive Industry and Energy, UNDP Guyana.
Presidential Advisor on the Environment, Rear Admiral (ret'd) Gary Best also attended the meeting.
Minister of State, Mr. Joseph Harmon meets Mr. Remi Rijs, this morning at the Ministry of the Presidency.