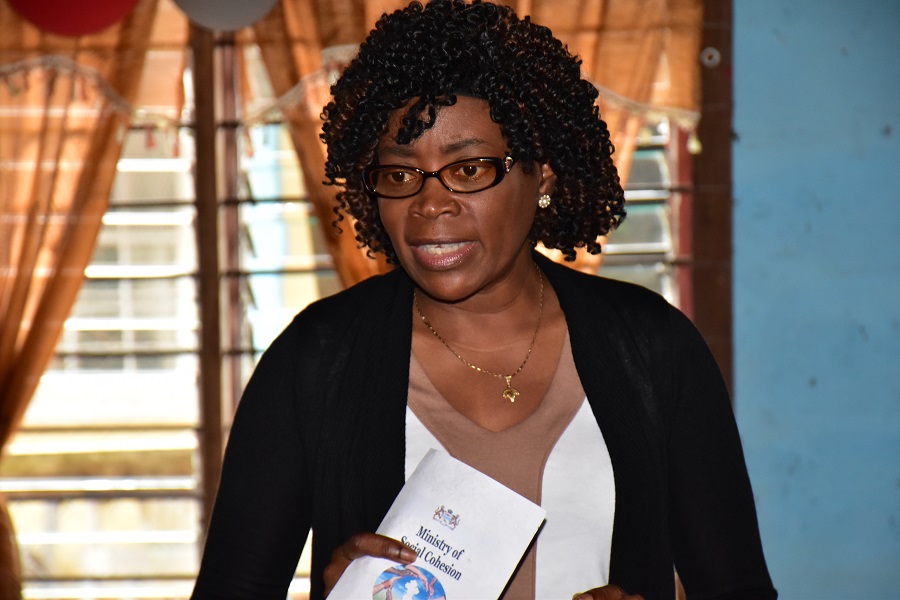 Georgetown, Guyana – (April 26, 2016) The Ministry of the Presidency, today, collaborated with the Ministry of Public Health, the National Aids Programme Secretariat (NAPS) and DaSilva's Optical Service to host a mini health fair for employees, as part of observances for Occupational Health and Safety (OHS) Month.
This is one of several initiatives that the Ministry has undertaken since the start of observances. From mid-afternoon over the last two Fridays, inter-departmental sessions were held at the Training Division of the Department of Public Service and in the Ministry's compound where staff competed for prizes for their various departments. At the Ministry, staffers competed in board games such as Chinese checkers; dominoes and a few childhood favourites like hop scotch and Chinese skipping and karaoke, in fulfilment of the 'stress relief' aspect of the programme.
Ministry of the Presidency staffers receiving blood pressure and blood sugar tests
The prizes were sponsored by President David Granger, Minister of State, Mr. Joseph Harmon, Minister of Social Cohesion, Ms. Amna Ally and Minister of Citizenship, Mr. Winston Felix and included cash, a computer, a microwave and a water dispenser.
All of the activities were done in an effort to motivate and boost staff morale and to assure them of management's concern for their health and well-being.
This year, OHS Month is being observed under the theme, "Workplace Stress: A Collective Challenge."
Minister within the Ministry of Social Protection, Mr. Keith Scott in his message published at the beginning of April said, "we believe that it is not without significance that… stress is a centre piece of this year's safety theme. The adoption of such a theme reflects a direct response to the needs of our society. The rapid pace at which our world is evolving and by extension work and work methods have resulted in stress becoming almost ubiquitous much to the detriment of the work itself and the health and safety of all and sundry."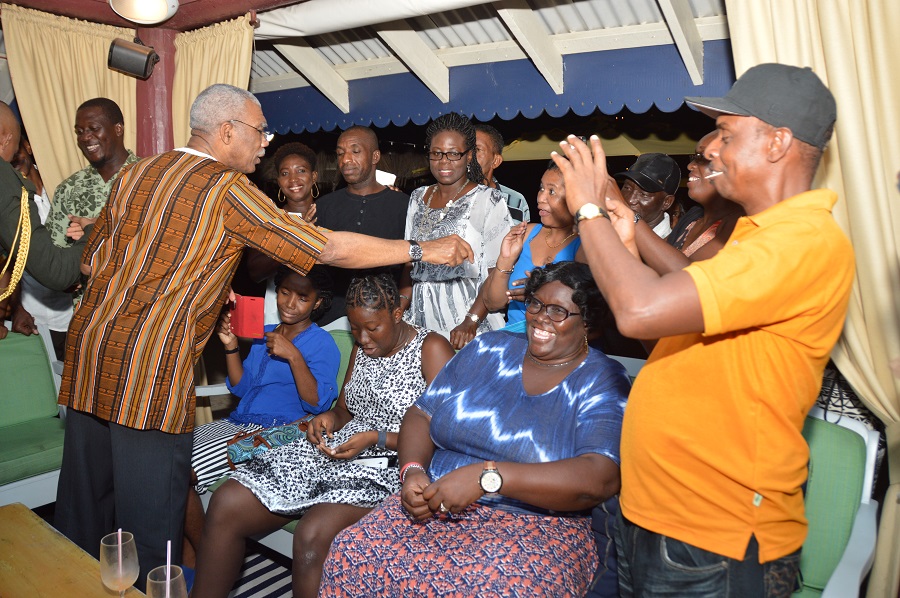 BEARING UP: This Ministry staffer looks distressed as the nurse takes a small blood sample for a blood sugar test.