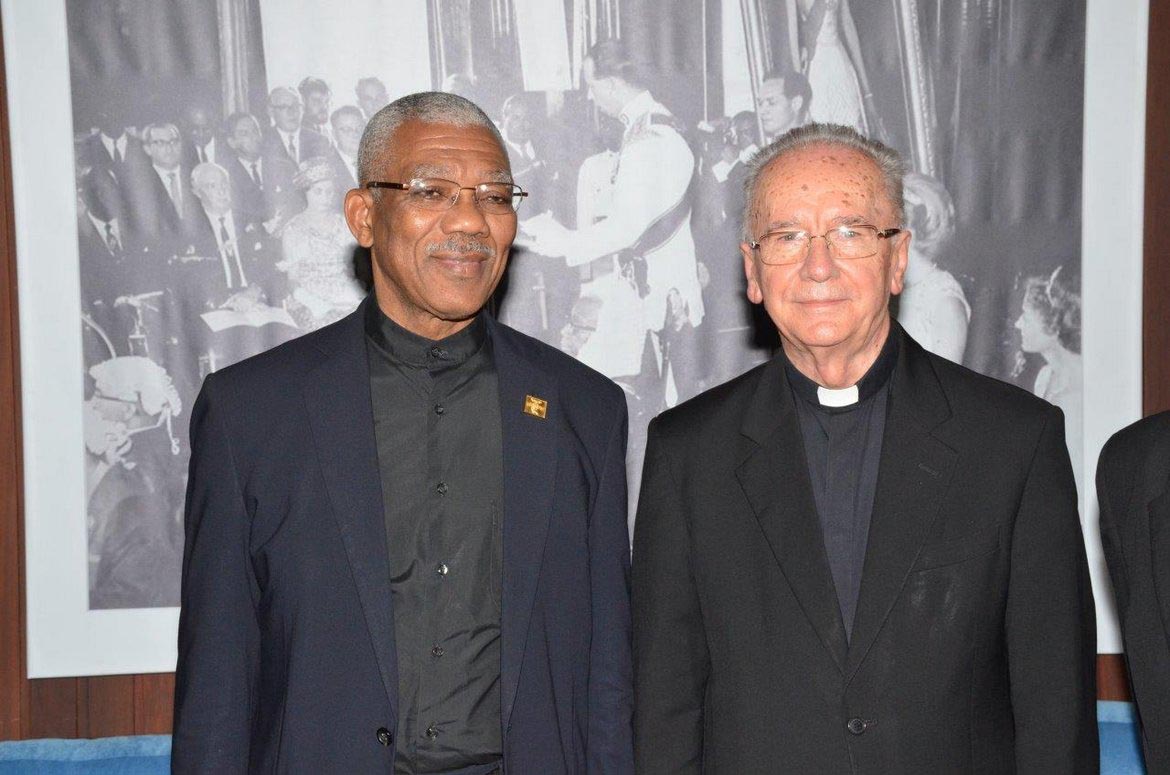 Georgetown, Guyana – (April 20, 2016) President David Granger, today, received a courtesy call from Brazilian Cardinal, Claudio Hummes and Head of the Roman Catholic Diocese of Georgetown, Bishop Francis Alleyne, OSB, at the Ministry of the Presidency.
During the meeting, the Catholic Church's emerging initiative 'Ecclesial Pan Amazon Network', which aims to raise awareness about the value of the Amazon and Guyana's preserved rainforests, was discussed.
President David Granger and Cardinal Claudio Hummes, earlier today, at the Ministry of the Presidency
Cardinal Hummes, in an invited comment, described the meeting as 'excellent', noting that the drive of the Church seems to be shared by the President and the people of Guyana.
"It was a very excellent meeting. It was a very friendly meeting. I had a chance to learn more about of the reality of the Amazon region and Guyana. I am very happy because the President remembers the time he spent in Brazil and it was an opportunity to connect and remember how important it is to work together. I will talk to the Pope and tell him directly how good this visit was, how welcomed I felt and how important it is to continue and maintain this connection together to protect the Amazon region," he said.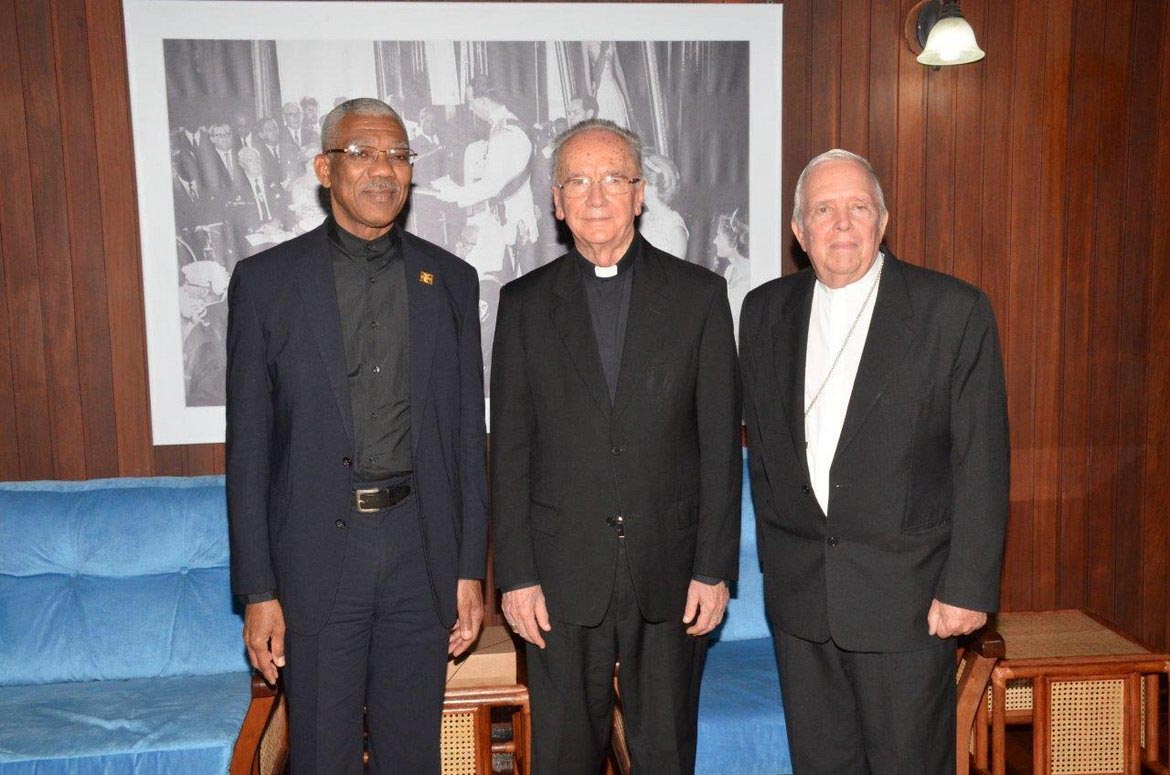 From left to right: President David Granger, Cardinal Claudio Hummes and Bishop Francis Alleyne.