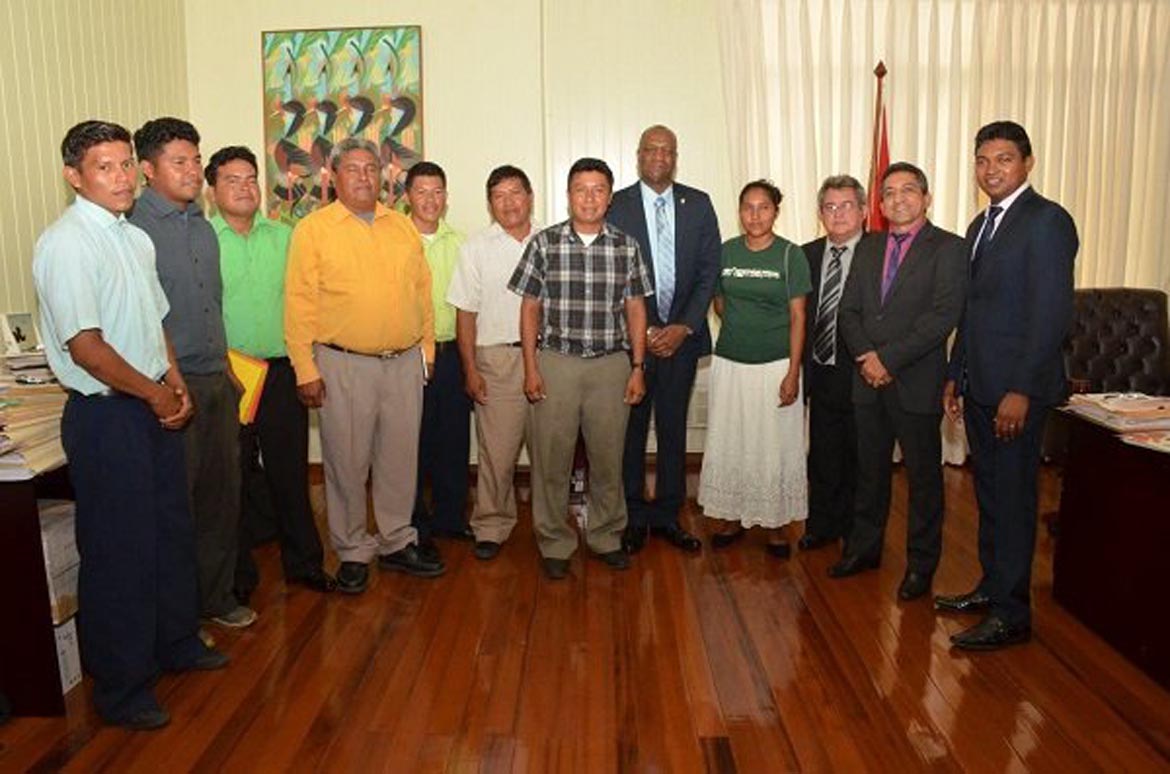 Georgetown, Guyana – (April 20, 2016) The Village Council and several members of the Toka, South Rupununi, Upper Takutu-Upper Essequibo (Region Nine) village, today, paid a courtesy call on Minister of State, Mr. Joseph Harmon at his office at the Ministry of the Presidency.
During the meeting, several issues including the need for water wells, trade between Brazil and residents of Region Nine and the commitment of Government to the good life for all Guyanese, were discussed. Toshao of the village, Mr. Delano Davis, in an invited comment, said that Council felt it best to meet with the various Government officials, so that a formal relationship can be built for the benefit of the people in that area.
"The meeting was basically to make my Council more aware of the Government and to have a relationship with the Minister and the Government. My Council is very young and we wanted to be aware of the persons we have to work with. This is just one of the Ministries we have reached. We will be meeting with others to see the different programmes they have that our communities can benefit from," he said.
The Minister assured them of Government's support and its thrust to create a better life for all Guyanese.
Minister of State, Mr. Joseph Harmon with the Village Council and other residents of Toka, South Rupununi.