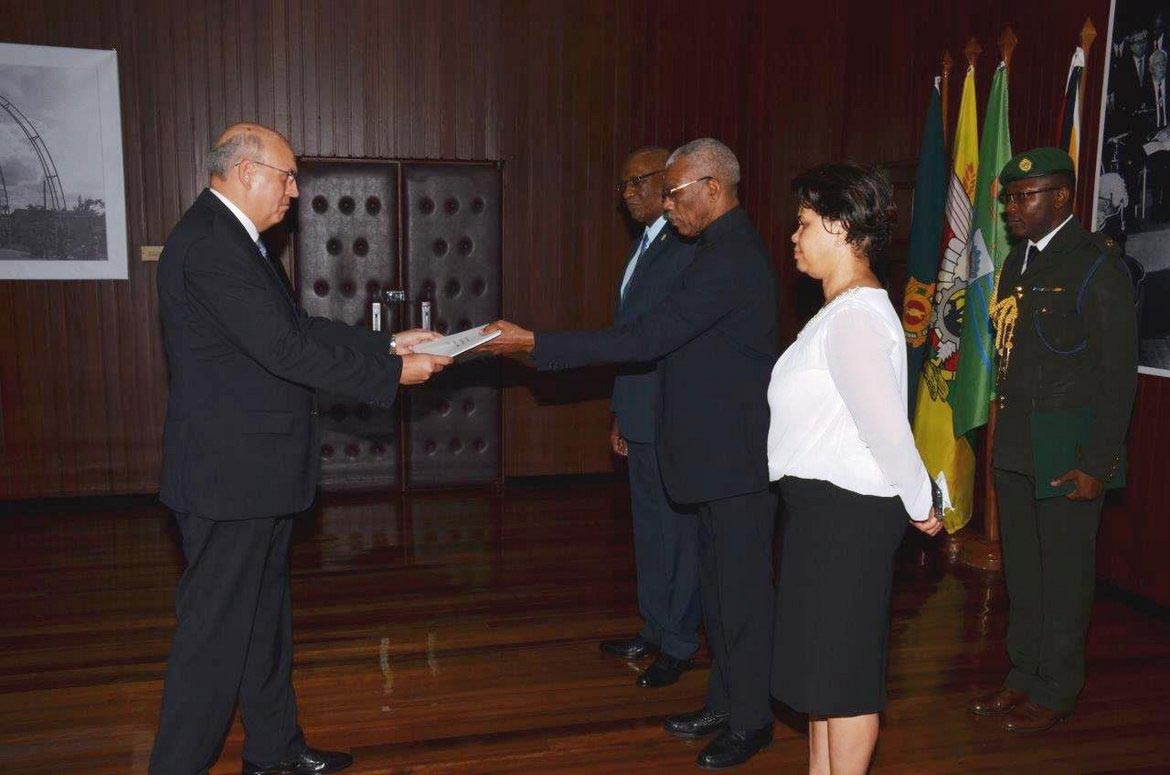 Georgetown, Guyana – (April 20, 2016) President David Granger, today, accredited His Excellency Mario Lopez Chavarri as the new Ambassador of the Republic of Peru to Guyana. Ambassador Chavarri used the opportunity to reaffirm his country's commitment to continued friendly bilateral relations and cooperation with Guyana.
In his remarks, President Granger said that Peru and Guyana share common interests, which provides a solid foundation for improved relations at the bilateral, regional and international levels.
Ambassador Mario Lopez Chavarri presents his Letters of Credence to President David Granger in the presence of Minister of State, Mr. Joseph Harmon and Director General in the Ministry of Foreign Affairs, Ambassador Audrey Waddell
"We share an interest in the values of democracy, peace, respect for human rights, sustainable development, eradication of poverty and the peaceful settlement of disputes," President Granger said.
He told the Ambassador that like Peru, Guyana places great confidence in the rule of international law and particularly the role of the international juridical bodies, such as the International Court of Justice, to settle territorial controversies. Peru has had territorial disputes with Chile and Ecuador. Its conflict with the latter was the source of the longest-running international armed conflict in the Western Hemisphere.
Additionally, the President said that Guyana is fully in support of the development of productive partnerships, particularly in areas such as fishing, mining and agriculture.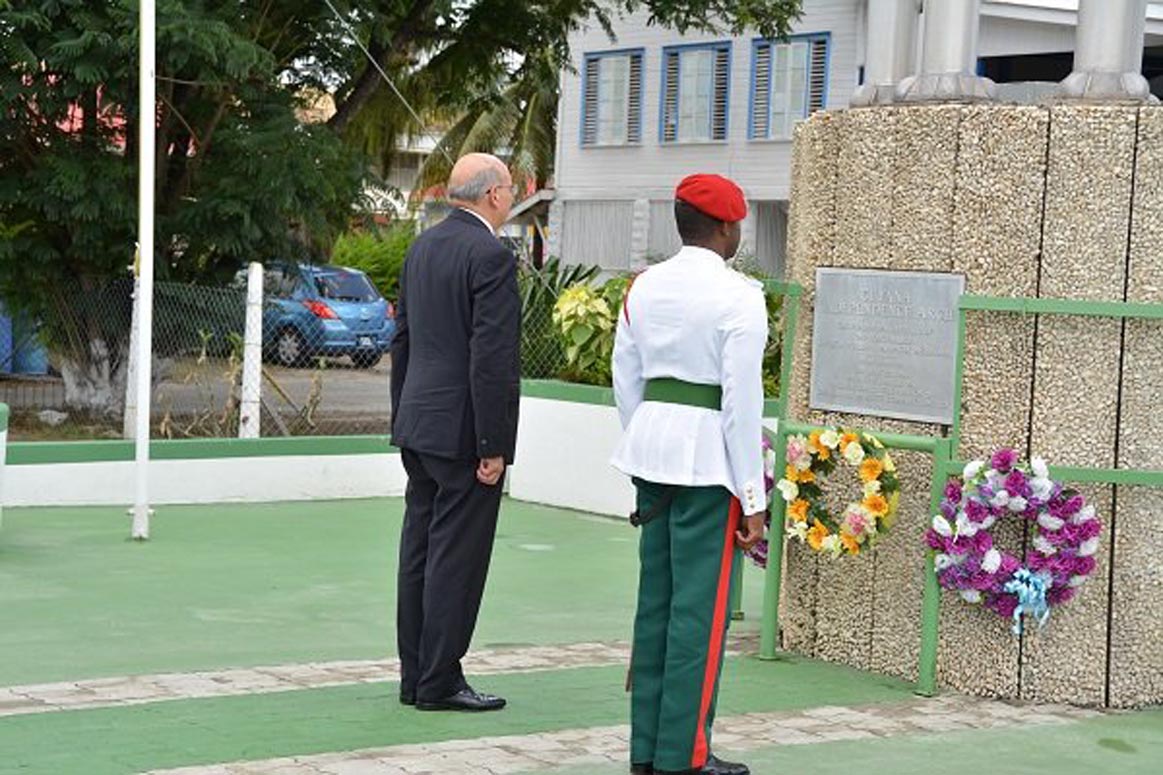 Ambassador Mario Lopez Chavarri paying his respects at the Independence Arch on Brickdam
"Our two republics are committed to regional cooperation as a means of achieving higher standards of living for our peoples, through sustainable exploitation of our natural resources," the Head of State said.
Subsequent to his accreditation, the new Ambassador paid a courtesy call on Minister of State, Mr. Joseph Harmon, who is currently performing the duties of the Minister of Foreign Affairs. During that engagement, he spoke of Peru's willingness to cooperate with Guyana in the area of security and defence.
Minister Harmon updated the Ambassador on the Guyana-Venezuela border controversy and on the issue of piracy.
Guyana and Peru established diplomatic relations some 45 years ago on July 17, 1971.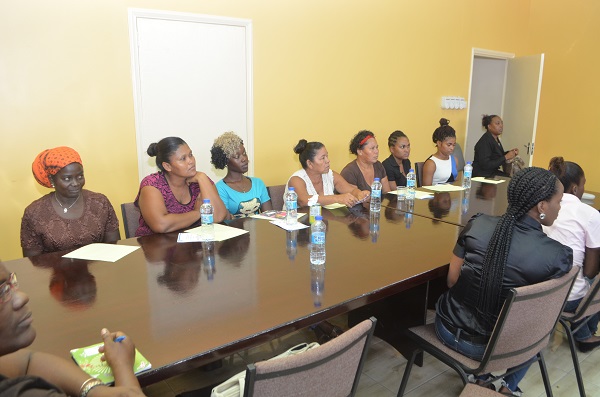 Ambassador Mario Lopez Chavarri taking a salute by ranks of the Guyana Defence Force at the Ministry of the Presidency