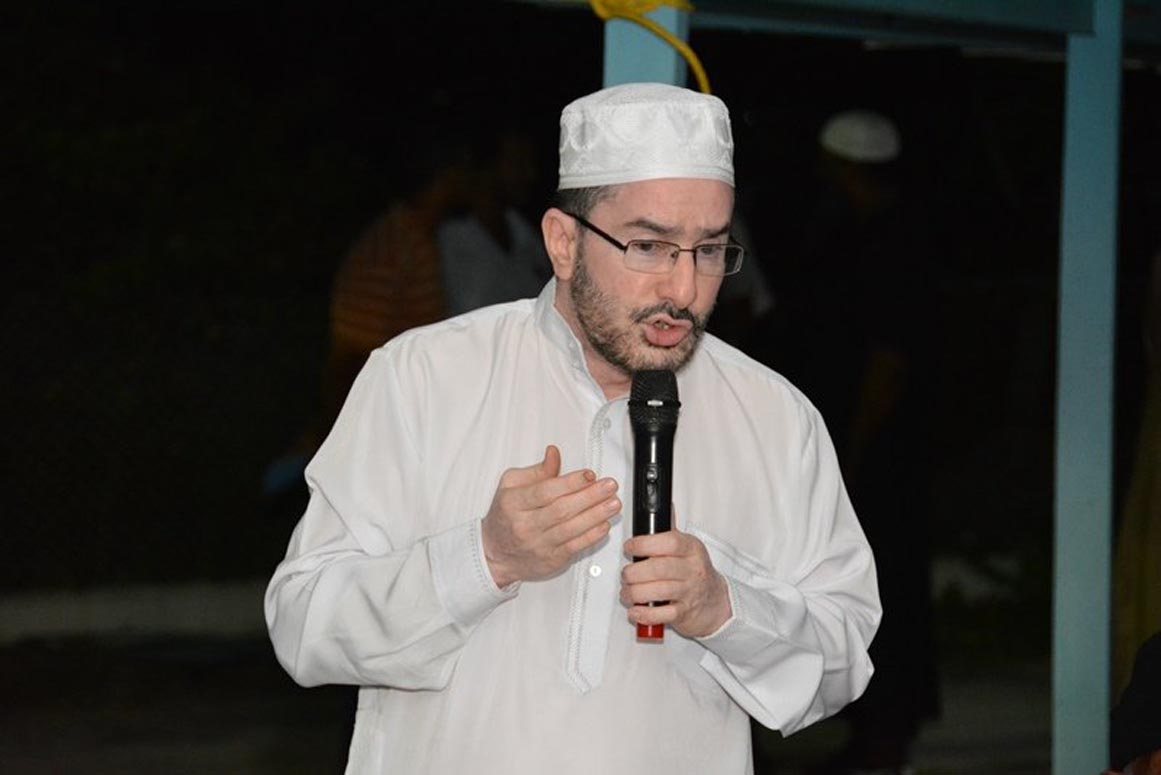 Georgetown, Guyana – (April 19, 2016) Minister of Social Cohesion, Ms. Amna Ally, last evening, travelled to Good Hope, East Bank Essequibo to extend condolences to the children and other relatives of Mr. Mohamed and Ms. Jamila Munir, who perished in a fire on Sunday evening.
Minister Ally and Head of the Political Division at the Ministry of the Presidency, Mr. Fredrick McWilfred, participated in a wake held in memory of the Munirs and to comfort their grieving children, grandchildren and other relatives.
"I want to express, on behalf of President David Granger, on behalf of the Coalition Government, our sympathy to the children, grandchildren and all the relatives of Brother Munir and Sister Jamila. I want to say to you that I'm sure that this was an unexpected act, but God will give you faith to carry on," an emotional Minister Ally said. The Minister echoed earlier condemnation of the "barbaric act" and expressed hope that "justice would be meted out to them [the bandits]."
Meanwhile, CIOG Head, Sheikh Moen ul-Hack, Opposition Members of Parliament, Ms. Bibi Shadick and Mr. Irfaan Ali also expressed condolences on behalf of the CIOG, masjids and other Muslim organisations to the Munirs' sorrowing relatives.
Seventy-fire-year old Mohamed and his sixty-nine-year-old wife, Jamila reportedly locked themselves into a bedroom, after a group of armed men invaded their home on Sunday night. After they were unable to access the couple's bedroom, the bandits reportedly set the house alight. The elderly couple, who cultivated rice for their livelihood, perished in the fire.
CIOG Head, Sheikh Moen ul-Hack extends condolences on behalf of his organisation and other groups, at the wake held for Mr. and Mrs. Mohamed Munir at Good Hope, East Bank Essequibo.