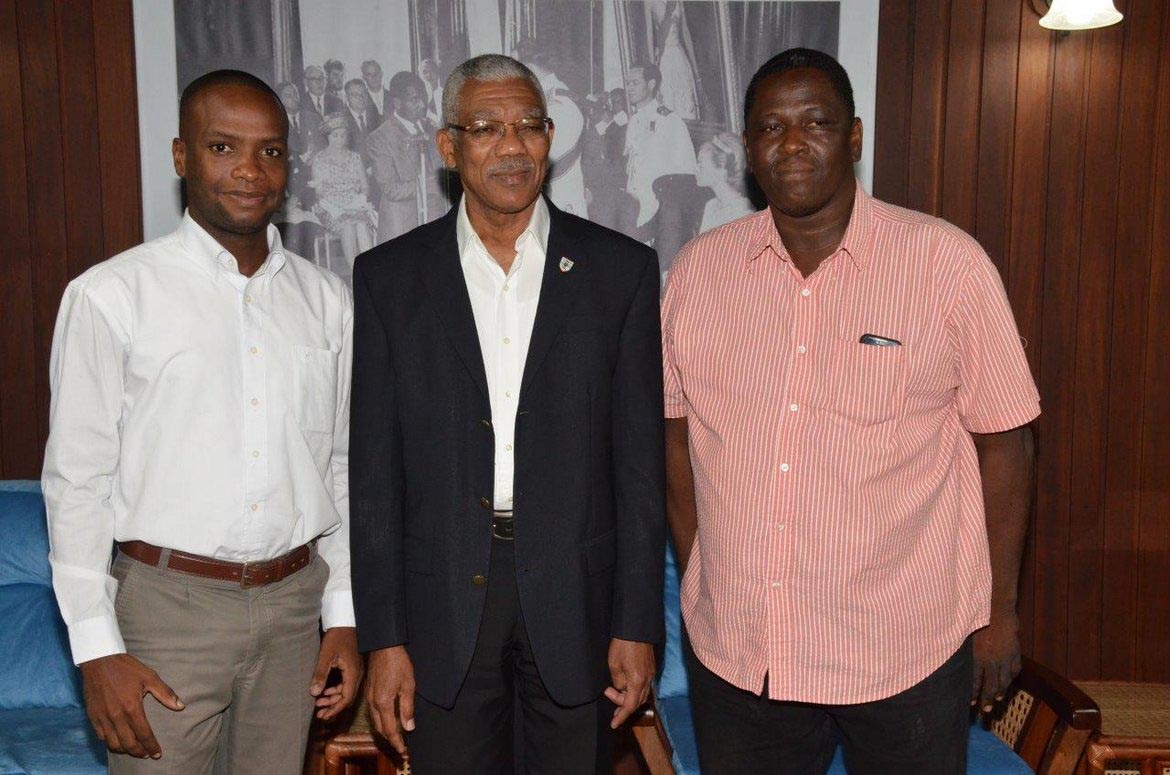 Georgetown, Guyana – (April 18, 2016) Mayor of Bartica, Mr. Gifford Marshall, today, said that the date for the official Township Declaration Day has been changed from April 23 to May 7, after a meeting with President David Granger at the Ministry of the Presidency, where the new date was finalised.
The Head of State is scheduled to attend the signing ceremony of the COP21 Agreement at the United Nations Headquarters in New York this weekend and would not have been able to attend the Bartica event. Mr. Gifford explained that when this was communicated to Barticians, they insisted that the date be changed to facilitate the President's schedule, since they do not want to celebrate this historic event without him.
President David Granger is flanked by Mayor of Bartica, Mr. Gifford Marshall (left) and Councillor, Mr. Kenneth Williams (right).
"With this adjustment, we were able to incorporate some additional activities into the programme so it will be bigger and better on May 7 and most importantly, it will be in our jubilee month so that is something else for us to celebrate," Mr. Gifford said.
The Mayor disclosed that the May 7 ceremony will kick-off with a military parade, followed by a para-trooping display by members of the Guyana Defence Force and aerial tours of Bartica. The day's events will culminate with a grand cultural show in the evening at the Bartica Community Centre.