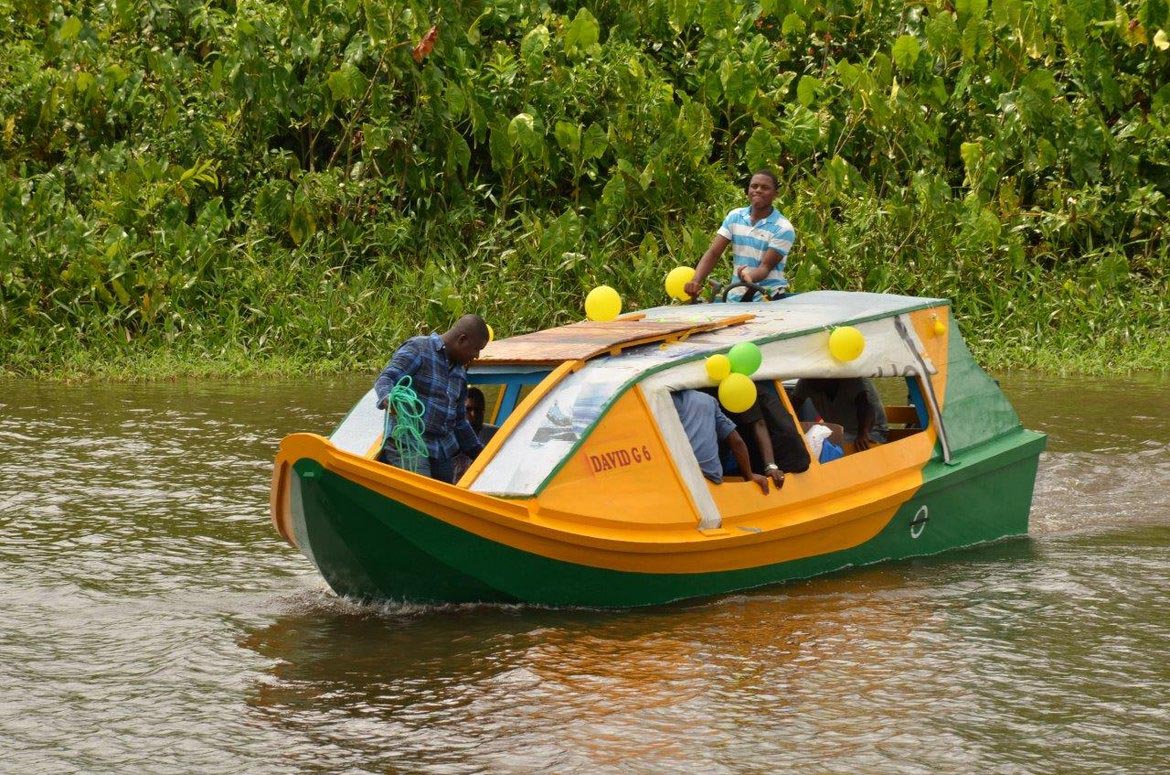 Georgetown, Guyana – (April 17, 2016) President David Granger told residents of Baracara, East Berbice Corentyne (Region Six) his Administration will be working to ensure that their community has a formal system of representation at the municipal level.
The Head of State made these remarks, earlier today, when he visited the community to commission a 20-seater speed boat under his Boats, Buses and Bicycles plus Breakfast and Books ('Five Bs') programme. The boat, which was donated by Rubis Guyana, will be used to ferry students and teachers to and from school. He was accompanied by Minister of Social Cohesion, Amna Ally.
At present, Baracara Village does fall within a Neighbourhood Democratic Council (NDC). As such, they were unable to vote as the recently concluded Local Government Elections. The President said that governance at the local level is the most important tier of governance as it ensures better delivery of education, health and other social services.
The David G-6 on a test spin in the Canje River.
This kind of empowerment he said will ensure that residents are not ignored by Central Government or the regional administration.
President Granger said that the local level is "where you can come into the community centre, come into the school house, come into the community ground and decide how the needs of Baracara would be satisfied, so we have to strengthen the system of governance here and we will be working on doing that."
The President, who returned to Baracara to act on a promise he made in December 2015 to provide a school boat, also spoke of the importance of children staying in school and completing their education as another means of empowerment. He said that for a small community such as Baracara to develop, the focus on education must be unwavering.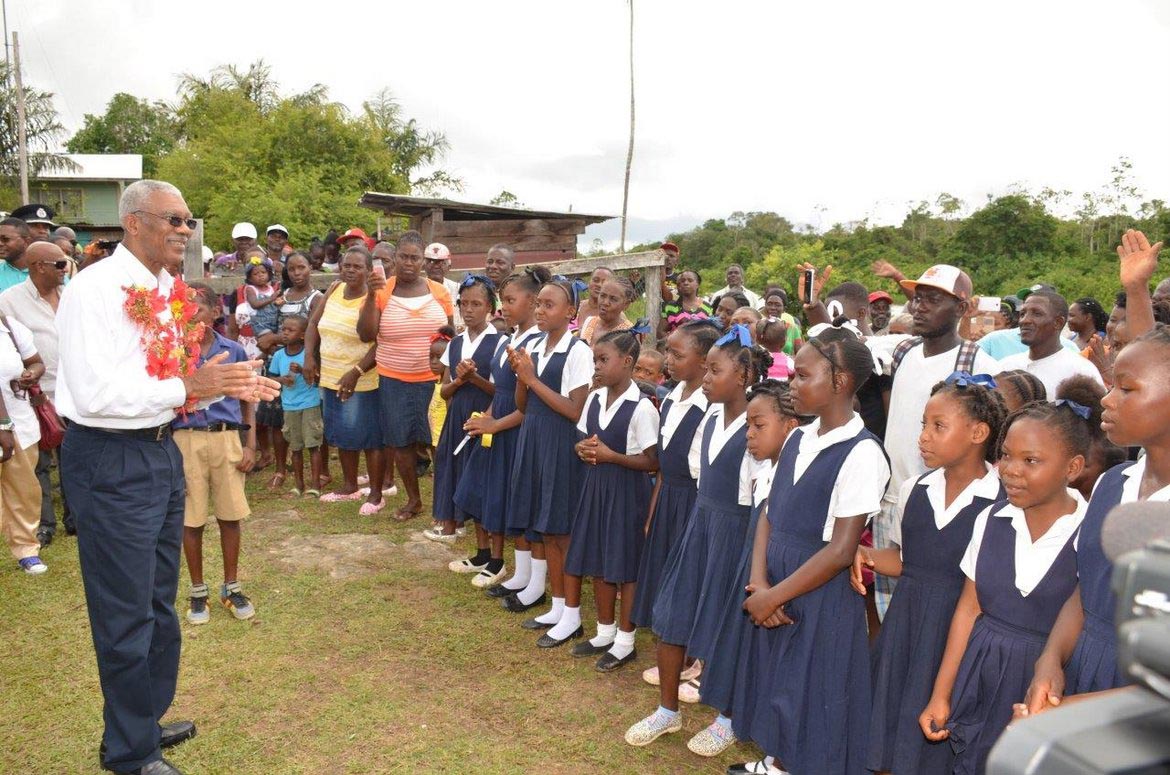 President David Granger warmly greeted by students of the Baracara Primary School.
"I believe that if we have every child in school, if you make children want to go to school, they will get qualified and they will be able to turn this community around…I know the difficulties when a child is living in New Amsterdam to attend school and can't afford to come home on weekends," the President said.
Turning his attention of the issue of employment, the President said that young people from the village of Baracara do not need to venture out to other communities in search of jobs, because they have the potential for agro-processing and packaging using cheap, renewable energy such as wind and solar. He challenged the residents to turn Baracara into a market place so that people would want to go into the village to transact business with them.
Meanwhile, General Manager of Rubis Guyana, Mr. Ricardo Milford in his remarks said that he first heard, what he called, the President's impassioned plea for transportation for school children when he attended his birthday celebrations last year and thought that the initiative is one that is worthy of support.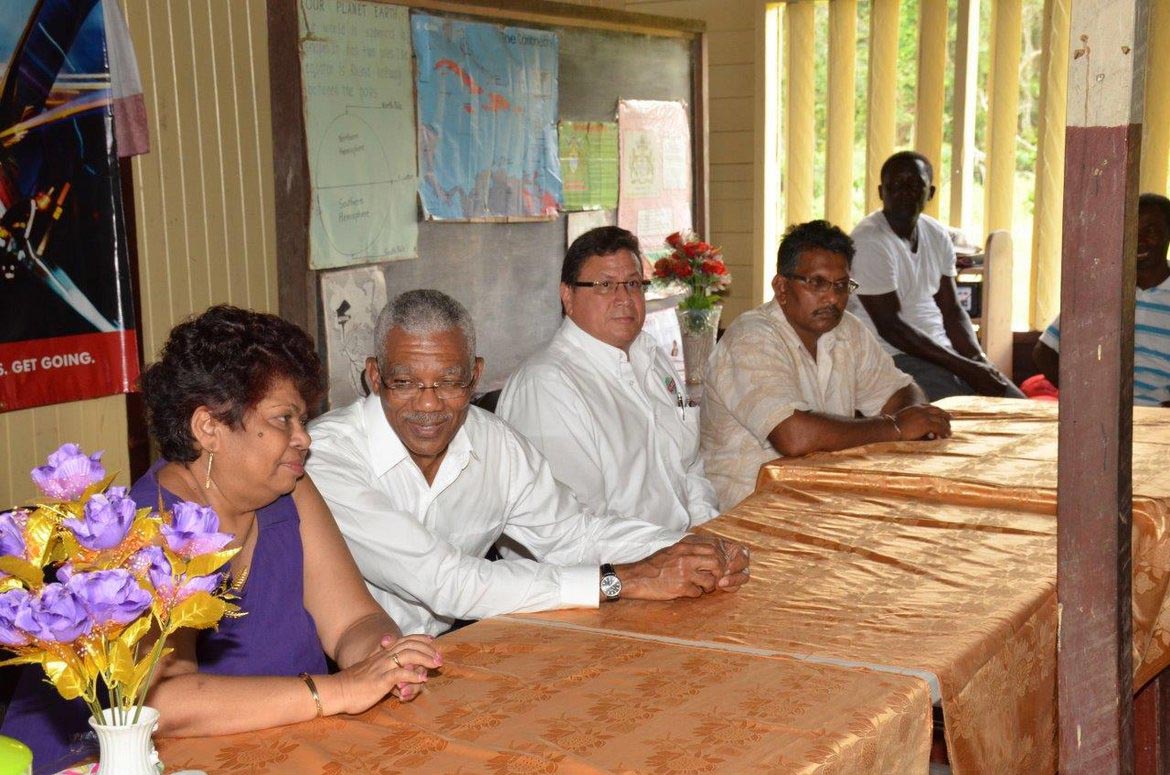 Minister of Social Cohesion, Ms. Amna Ally, President David Granger, General Manager of Rubis Guyana, Mr. Ricardo Milford and Managing Director of GAICO Engineering, Mr. Komal Singh at the head table.
"We believe that education is the single factor that can catapult a person from one economic stratum to the next. It has the power to significantly assist a country to re-engineer its economic fortunes and global positioning. It is against this backdrop that we embraced the initiative," Mr. Milford said.
The boat, David G-6, is one of many already handed over to riverain communities under the programme and will be used to transport students to and from school between New Amsterdam and areas along the Canje Creek. Additionally, primary school students along the river will benefit during the rainy season.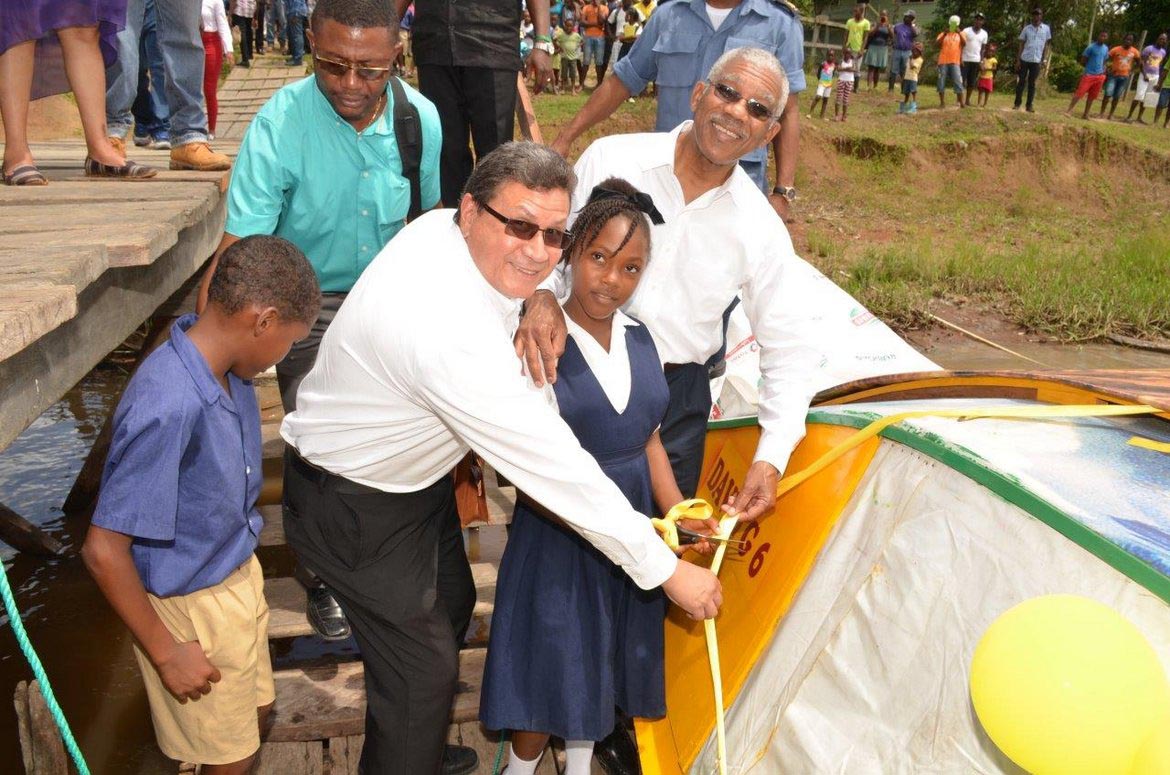 President David Granger and General Manager of Rubis Guyana, Mr. Ricardo Milford assist in the ceremonial ribbon-cutting to officially commission the boat.