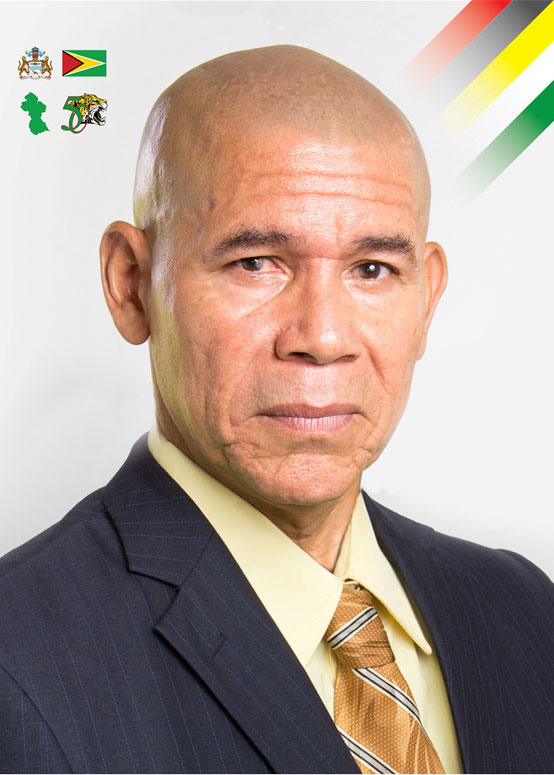 Biography
Dr. George Norton is an Ophthalmologist by profession who hails from River's View village in Region 10 (Upper-Demerara/Upper Berbice). He attained his secondary education at Queen's College. Following his completion of secondary school, he served as a teacher before heading off to the Republic of Cuba where he studied from 1978-1988. Dr. Norton graduated with a Degree in Medicine from the Superior Institute of Medical Science in 1984 and specialised in Ophthalmology in 1988. Upon his return, he served as a Consultant Ophthalmologist and Head of the Department of Ophthalmology at the Georgetown Public Hospital Corporation (GPHC) . He is currently a vice-chairperson of the People's National Congress Reform (PNC/R), a member of the Central Executive Committee and has served as the Party Director of Hinterland Affairs. He takes a special interest in sports, youth and culture, and is strong in advocating for the Rights of the Indigenous Peoples. Dr. Norton entered Parliament in 2001 and has been a vibrant representative of Amerindian communities throughout Guyana. He served in the Tenth Parliament of Guyana as APNU's Shadow Minister of Public Health and Disease Control. Dr. Norton also served as the Minister of Public Health from May, 2015 up until January, 2017, at which point in time he was appointed by President David Granger as the Minister of Social Cohesion. He is married to Dr. Sara Norton and has fathered two sons.
Mission Statement
To support actions that strengthen key partnerships across sectors, facilitate bridging gaps within and across communities and contribute to socio economic, cultural, spiritual wellbeing and enriched livelihoods for all.
Vision
A unified Guyana where diversities are embraced, conflicts resolved, networks and collaboration with stakeholders strengthened, equity promoted and decision making processes result in equal opportunities and benefits to all.
Core values of the Ministry
The core values of the Ministry of Social Cohesion are as follows:
Integrity
Trust
Service
Transparency and accountability
Reliability
Responsiveness
Inclusivity