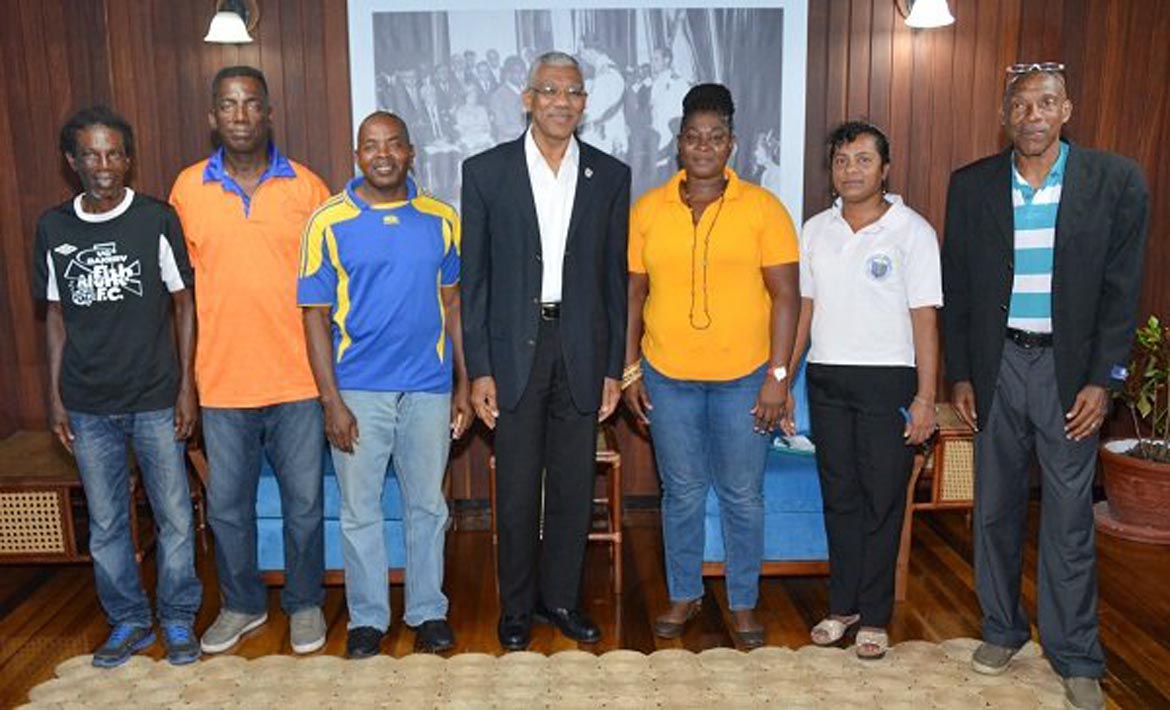 Georgetown, Guyana – (April 14, 2016) President David Granger, today, met with representatives of the Hamilton Lashley Human Foundation, a non-governmental organisation based in Barbados, who are currently on a preliminary visit to Guyana in preparation for the Caribbean Children's Charity Shield Football Tournament, which will be held here from August 20-31.
In a brief comment, Ms. Tricia Browne explained that the first tournament was kicked off in 2014 in Barbados and the second last year in Trinidad and Tobago. This year, in commemoration of the 50th Independence Anniversary of both Guyana and Barbados, the organisers thought it was fitting for Guyana to be the host country.
The Tournament targets youths from at-risk communities. There is an under-14 division and an under-17 division.
Ms. Browne said that the six-day games will see over 500 players from Guyana, Barbados and Trinidad and Tobago engaged in friendly competition that will facilitate not only lasting friendships, but cultural exchanges as well.
President David Granger (centre) is flanked by, from left: Mr. Rickardo Greenidge, Mr. Ivan Forde, Mr. Gregory Small, Ms. Tricia Browne, Ms. Nazia Persaud and Mr. Roland Waithe, at the Ministry of the Presidency.