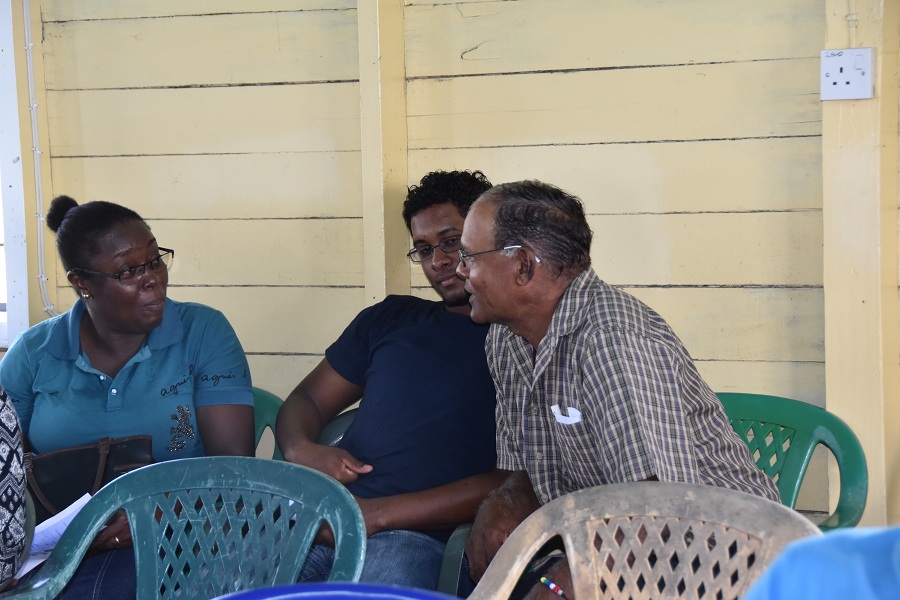 Georgetown, Guyana – (April 3, 2016) Nineteen Community Development Councils (CDCs) in Mahaica-Berbice and East Berbice-Corentyne, today, received letters of approval for small grants under the Government of Guyana's community development project, which is being implemented through the Ministry of Communities. First Lady Mrs. Sandra Granger was on hand to present the letters of approval to the successful groups. This is part of the Government's efforts to empower communities to take charge of their own development.
In Mahaica-Berbice, nine groups, four of which are women's groups, received letters of approval for grants to the total value of $11M. These groups are: Experiment-Bath Settlement Women's Group, Rising Star CDC, Bushlot-Armadale Women's Group, Trafalgar Women on the Move CDC, Golden-Grove-Lovely Lass CDC, SeaField CDC, Golden Grove-Union Cash Crop Farmers Association and the Belladrum CDC.
Meanwhile, in East Berbice-Corentyne, 10 groups benefitted from grants to the total value of $6.5M. The groups were drawn from Kildonan, Light Town, Zambia-Black Bush Polder, No. 53 Village, Fyrish, Nurney, Sisters Village, Liverpool-Manchester-Lancaster, and the All Saints Presbyterian Church and California Macaw groups.
Mrs. Sandra Granger with CDC members from Region Five who will be receiving grants
The grants will be used to support ventures into agro-processing, block-making, organic shade house and cash crop farming, garment construction, swine rearing, furniture making and Information Technology.
Mrs. Granger said that she is happy to part of a project that aims to enhance the living standards of residents at the community level. "It is for me a great pleasure when communities come forward and decide what they want to do to help themselves," she said.
She was particularly happy to see the involvement of so many women's groups and said that when women succeed and advance economically, society develops.
Assistant Community Development Director, Mr. Donald Ainsworth said that based on the success of this pilot phase of the project, funds will be allocated in the 2017 budget to ensure that it will be expanded to include more communities.
"You the residents have a responsibility to ensure that this project is successful, not only for your personal development but for what it means for communities across the country. This is the foundation for bigger things to come," he said.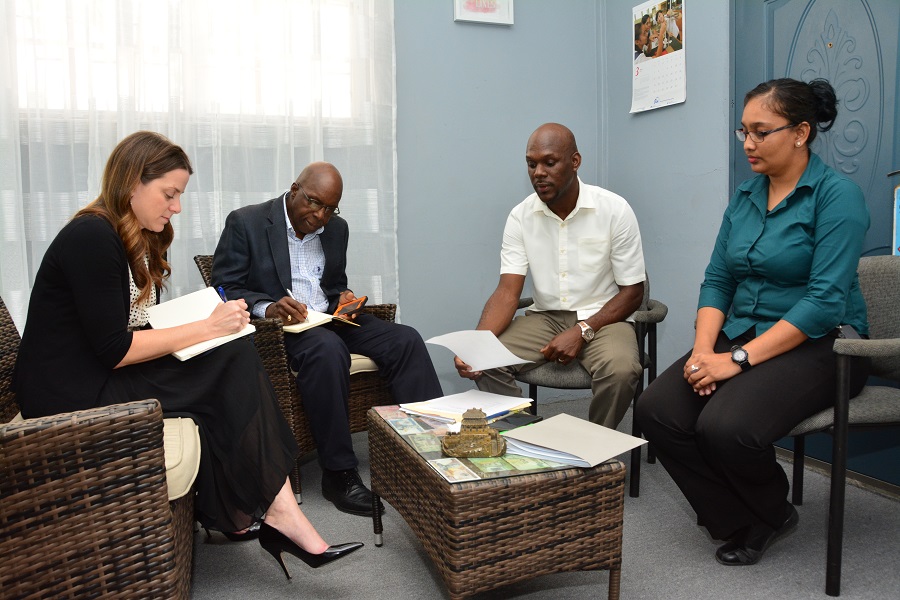 Community Development Council members, who assembled at Kildonan Community Center to receive their approval letters.
He urged the recipients to ensure that their respective projects provide employment, generate income and are self-sustaining and emphasised that this is not a hand out, but rather, it is an investment is intended to create economic opportunities for people.
This initiative was well received by residents of the two regions. Mr. Milford Ward from the Corentyne said that it is a testimony to the Government's commitment to the interest of the ordinary man.
Ms. Latchmin Azeez, who chairs the 32-member Bushlot-Armadale Women's Group, said that they will start off by packaging plantain flour and then branch off to other areas. She is of the view that the project will greatly improve community livelihood.
Similar sentiments were expressed by Ms. Phyllis Peters said that her group will be embarking on cash crop farming and livestock rearing. "This is good because people find time to do all sorts of things. It is better they use that time to do something productive like getting involved in this project. It will be good for the region," she said.