Georgetown, Guyana – (March 30, 2016) The Ministry of Social Cohesion, this morning, hosted a conversation with members of the local Christian community, in keeping with its pledge to engage society's partners to develop new strategies for national unity.
Representatives from the Guyana Congregational Union (GCU), the Guyana Presbyterian Church, the Guyana Assemblies of God, the Wesleyan Church, the Family Federation for World Peace and Unification, the Elim Pentecostal Church, the Full Gospel Fellowship of Churches in Guyana, the Revealed Word Christian Centre, Ambassadors of Christ Ministries, the Freedom Life Ministries, and others met with Minister of Social Cohesion, Ms. Amna Ally in the auditorium of the National Centre for Education Resource Development (NCERD).
The meeting is the second in a series of consultations the Ministry has planned to engage all of the religious groups, communities and organisations in Guyana to help devise strategies and develop new policies on cohesion.
Minister of Social Cohesion, Ms. Amna Ally engages representatives of the Christian community on social cohesion, at a meeting held in the NCERD Auditorium.
The Minister told the gathering that the meeting was convened to ensure that every section of society is engaged in the planning and development of the mandate for the Ministry to promote social cohesion and national as the new norm in Guyana.
"This is one of the occasions we are able to meet to discuss the mandate of the Ministry of Social Cohesion and explore avenues for us to converge. This is your opportunity to speak to us. It is our duty to give you the opportunity to tell us how the Ministry and the community can collaborate to ensure that there are strong community relations. We want to talk about these issues openly and find solutions together. As leaders, you are close to your congregation. We want you to assist in finding ways to achieve their inclusion and participation. If you believe this session is inadequate, we can start today and then decide on another time and place to meet," Minister Ally said.
She noted that Government is cognisant of the fact that Guyana needs social cohesion, togetherness and brotherhood and her goal is to ensure that the initiatives that can realise these objectives are implemented, with help from the religious and other groups.
Reverend Raphael Massiah makes his presentation, at the meeting of Christian leaders, convened by the Ministry of Social Cohesion today.
"Under my stewardship we want to be able to implement those initiatives that will allow Guyanese, irrespective of our diversity, to partner in an atmosphere of trust. We want small groups and communities to be allowed to contribute in strategic ways to Guyana's social, economic and political landscape. I believe Guyana's religious community can play an important and significant role in fostering social cohesion and this is why we want to engage you and plan with you. We know that the underlying religious principles are brotherly love, social cohesion, care, compassion, and selflessness," Minister Ally said.
Noting that ideally, she hopes to see a society where the wellbeing of every person is enhanced and as such May 11 has been designated 'Social Cohesion Day' and very shortly, the Ministry will announce its detailed plans to mark this occasion and advance its mandate.
Echoing these sentiments, Reverend Raphael Massiah, in his presentation, spoke of the role of Christianity in nation building and expounded on the concept of 'shalom' which means totality and wholeness.
"We are talking about wholeness in a society…when we think and talk about social cohesion, we are including all of these buzzwords like wholeness, totality and harmony, which [are] all a part of the notion of social cohesion," he said.
Mr. Vincent, another participant, expressed concerns that in many cases, racism and other forms of division are promoted by some political figures and if Guyana is to achieve unity, then these persons must lead by example.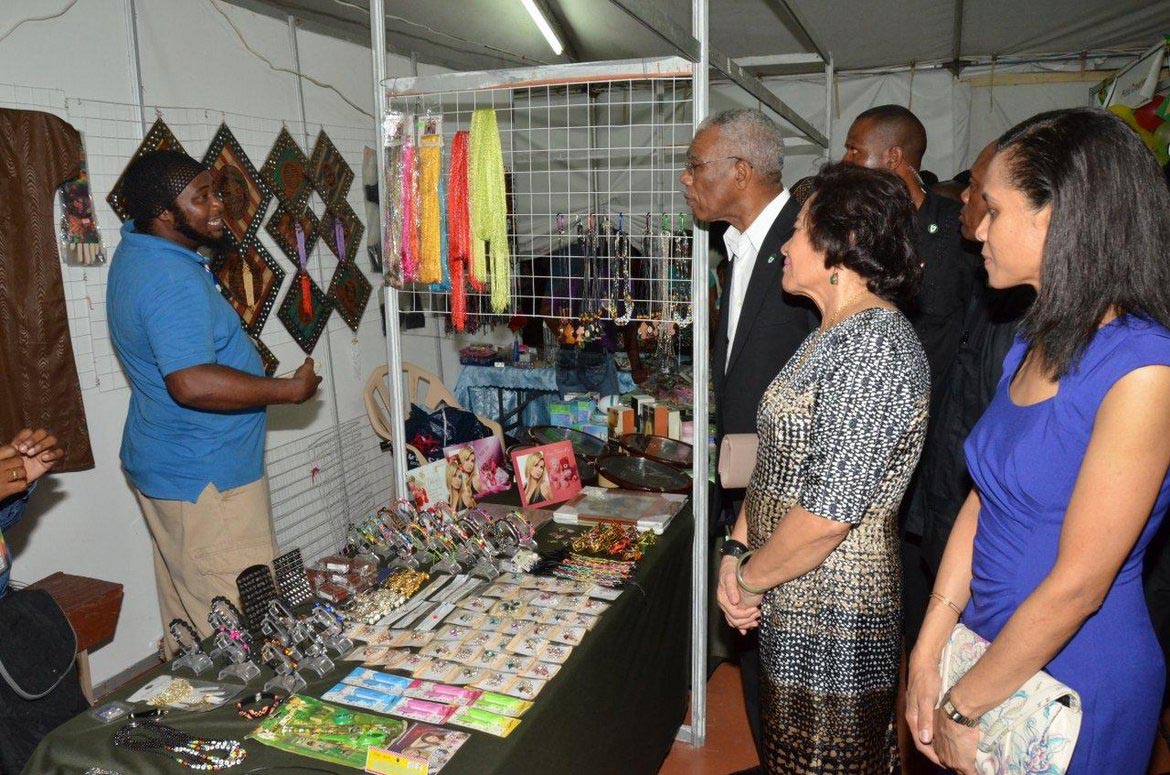 Minister of Social Cohesion, Ms. Amna Ally gestures as she makes a point during the interactive session of the meeting.
"Many times these issues that we speak about are perpetuated by political figures and I strongly believe that the Church has a major role to play in breaking that barrier. If our politicians continue to take advantage then we will find that the divisions will only get greater so I commend you Minister and urge you to help find ways to build …trust …[rather]… than take shots for political mileage. Some people are taught how to hate and to create divisions and we should find ways to get into the community and address this," he said.
In addition, Reverend Noel Holder, Chairman of the Guyana Congregational Union, said that while the initiatives undertaken to date are commendable, he hopes a meeting will be convened with representatives from all sections of the religious community.
"I would like to commend the Minister for this meeting, but I believe if we are moving towards social cohesion then we must meet together, bring all the religious bodies together, let us speak. When we get back to the communities, we share the same space and so we should have discussions together," Reverend Holder said.