Georgetown, Guyana – (March 23, 2016) President David Granger, today, called on the nation to practise the camaraderie and unity displayed during the Phagwah festival every day, when he participated in the annual celebrations hosted by the Indian High commission in Guyana, on the lawns of the Indian Cultural Centre, Bel Air, Georgetown.
He was joined by Prime Minister Moses Nagamootoo, who was accompanied by his wife Mrs. Sita Nagamootoo; Attorney General and Minister of Legal Affairs, Mr. Basil Williams, Minister of Business, Mr. Dominic Gaskin, Minister within the Ministry of Finance, Mr. Jaipaul Sharma, former Attorney General, Mr. Anil Nandlall, United States Ambassador to Guyana, Mr. Perry Holloway, Indian High Commissioner to Guyana, Mr. Venkatachalam Mahalingam, several Indian nationals and hundreds of Guyanese at the celebrations.
President Granger puts abrak on former Attorney General and Member of Parliament, Mr. Anil Nandlall at the Phagwah celebrations hosted by the Indian High Commission in Guyana in Bel Air earlier today.
The President noted that while Phagwah or Holi festival has its origins in the Hindu religion, it has become a Guyanese celebration which persons from every religion and race enjoy. To this end, he underscored that this togetherness must extend beyond the day of celebration and must become a way of life to develop Guyana.
"As Guyanese we should strive to understand this festival better and share in the joys of love, the triumph of good over evil, without injuring anyone; just loving and caring for each other…This is a festival that has been celebrated for over 178 years and I am very happy to see that it is being continued and extended to other sections of the country. People, regardless of race, are celebrating. My message is to have fun, celebrate this festival and have respect for each other," President Granger said.
Happy Holi! President Granger celebrates the colourful festival with former Prime Minister, Mr. Samuel Hinds.
Meanwhile, the former Attorney General, who offered brief remarks on behalf of the Leader of the Opposition, Mr. Bharrat Jagdeo, noted that the story of Phagwah should be the notion and message by which all Guyanese live their lives.
"It is not just a Hindu festival, it is a national festival. I ask that we reflect on the significance and message of Phagwah. It is the festival of love, hard work and good over evil. It is our duty to ensure that there are lots more of Prahlads. If we are able to capture Prahlad's life and accomplishment then I believe we will be on a good path and take our country forward," Mr. Nandlall said.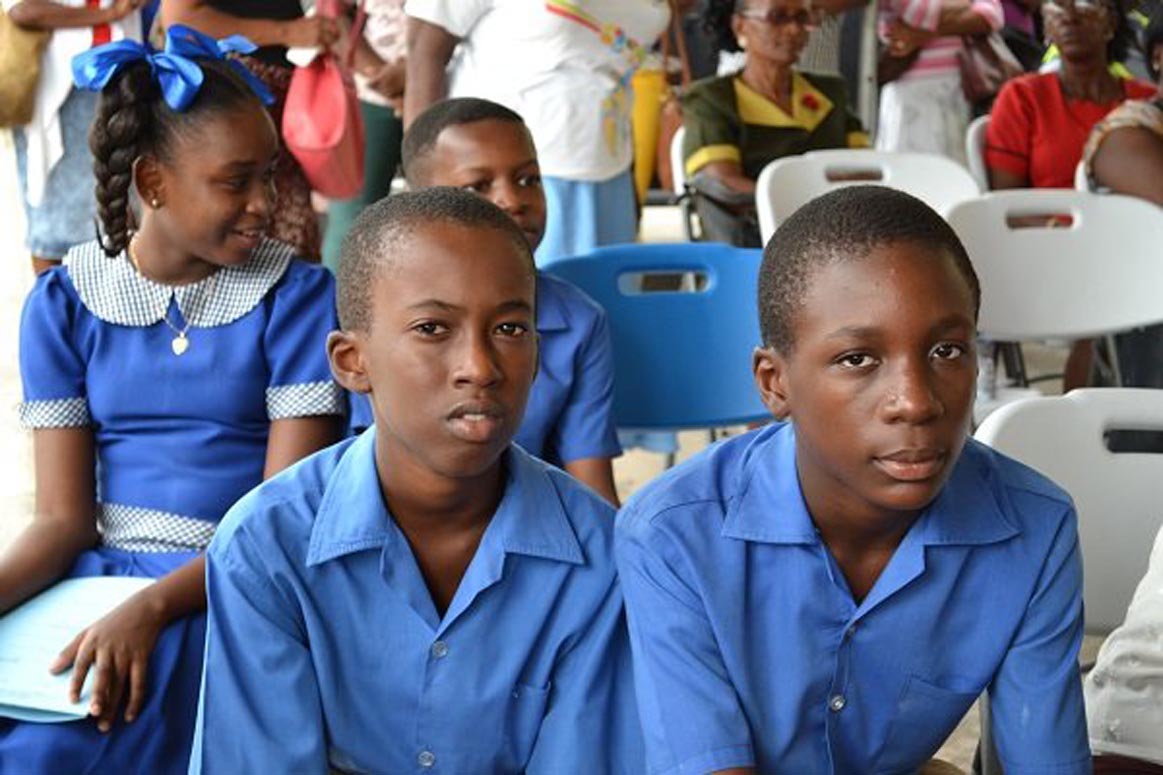 President Granger addresses the gathering at the Indian Cultural Centre, Bel Air, Georgetown today.
Indian High Commissioner to Guyana, Mr. Venkatachalam Mahalingam, in his comments, said that Phagwah is the "Valentine Day of India". He noted that this is not only the festival of colours, but the cherished festival of love, unity and togetherness and marks the beginning of spring which signifies good harvest and agricultural yields.
Holi or Phagwah, as it is commonly called, is an annual Hindu festival that is often celebrated in March. Hindus traditionally wear white and liberally apply coloured powder (abrak), powder, perfume, water and abeer on each other while celebrating the festival.