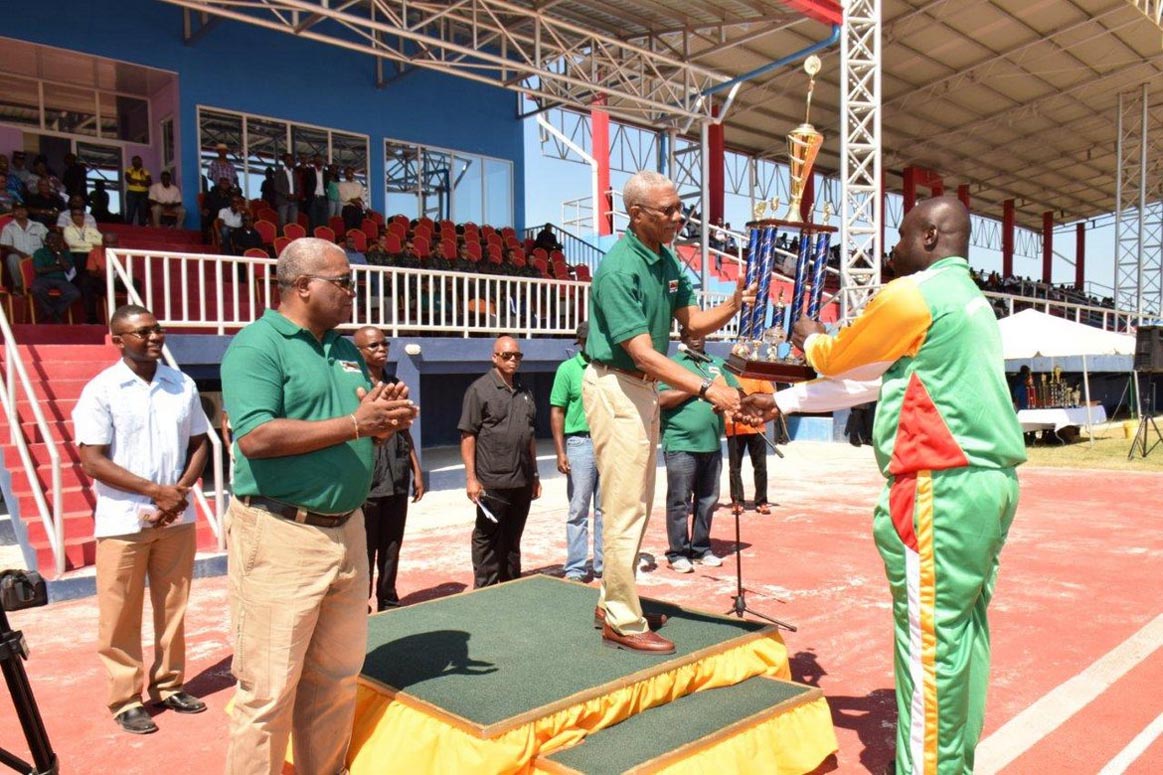 Georgetown, Guyana – (March 9, 2016) First Lady, Mrs. Sandra Granger said women are stronger because of their struggles and urged them to practice compassion in their daily lives, in her address, earlier this evening, at the Women's Conference 2016 hosted by the Freedom Life Ministries Cathedral in Georgetown.
The four-day Conference is being held under the theme 'Women: Stronger than their Struggles. Referencing the theme, the First Lady said that "Women are not only stronger than their struggles; they are also stronger because of their struggles". She encouraged them to practice treating everyone they encounter with kindness, noting that in Guyana and throughout the world, women have faced, and overcome, similar struggles; to feed their families, pay their bills and send their children to school. Some have to endure various forms of abuse, whether sexual, psychological or physical and as such, they must use their experiences to encourage, empower and inspire other women.
First Lady, Mrs. Sandra Granger joins with the congregation in the worship service.
Mrs. Granger also said that while women have made great strides, the United Nations Millennium Development Goals (MDGs) gender chart concluded that progress continues to elude them, particularly those living in poor, marginalised regions. This, she said, is a situation that requires urgent attention and action, so that women and girls can be assured of a better life.
The opening session of the Conference drew a wide cross-section of persons from across the country. The event is also expected to draw women from the Corentyne, Linden, Georgetown, West Coast Berbice and Suriname to its highly interactive sessions that will be led by an esteemed panel of female pastors, both local and foreign. They will be tackling issues such as marriage, suicide, addiction and other social ills that affect women in society.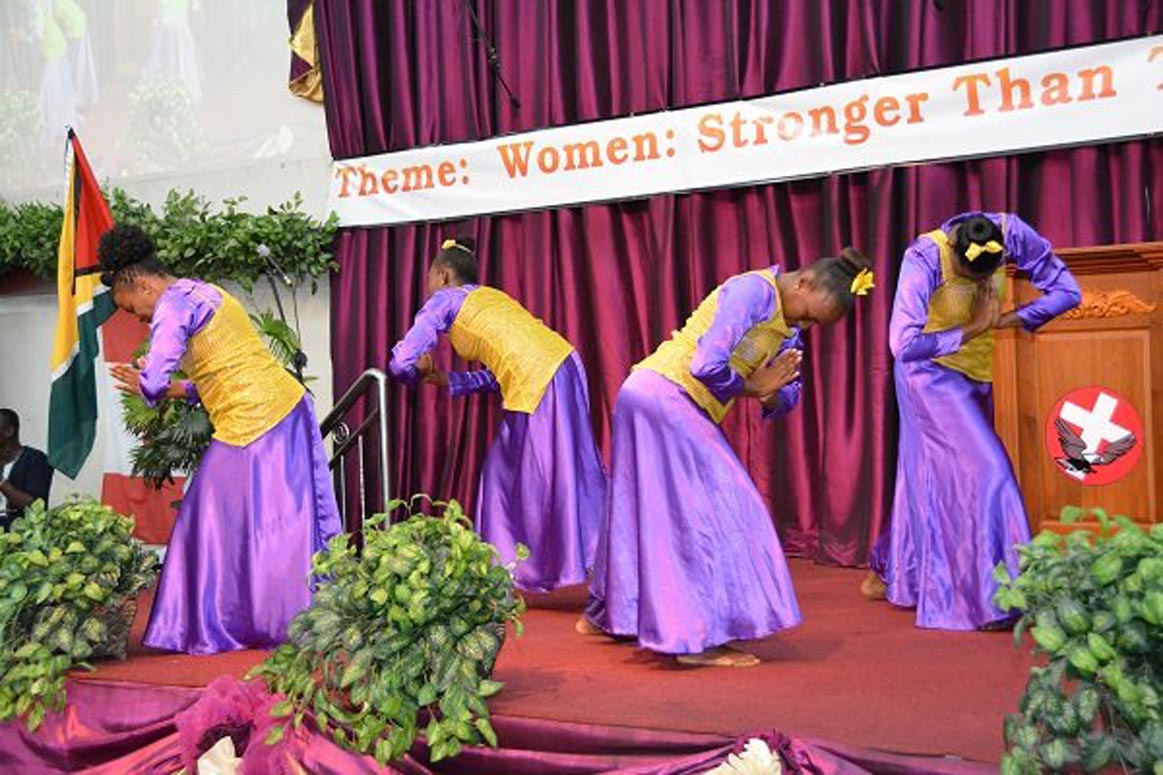 Members of the church performing a worship dance.